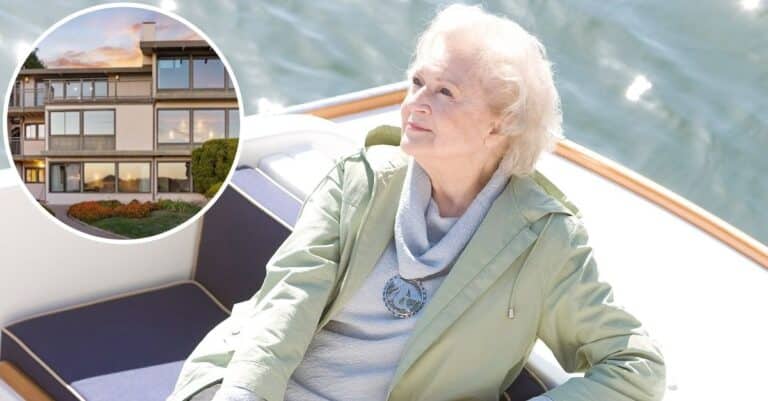 Betty White's gorgeous Carmel, California beach house, which she owned for more than 40 years, has been listed on the market for nearly $8 million. Both White and her husband, Allen Ludden, built the three-story house together, but he died in 1981 shortly after it was completed.
"The home embodies the spirit of Betty and Allen. It was eloquently understated with the focus on nature and the natural beauty surrounding the home," says Nicole Truszkowski of Truszkowski Freedman & Associates, Sotheby's International Realty – Carmel Brokerage.
Betty White's Carmel, CA beach house hits the market for almost $8M
"Spending time in Carmel was one of Betty's favorite things to do. She enjoyed many treasured moments with her family and close friends," she adds. The home includes 3,600 square feet of property, four bedrooms, and four and a half bathrooms, with an asking price of $7,950,000. White and Ludden had paid $170,000 for the then-empty plot back in the day.
This home, in particular, meant a lot to White. Truszkowski says that "she was a private person. Betty's home in Carmel was her special sanctuary and it was one of her favorite places to recharge and rejuvenate."
The home was originally designed by architect Richard Hicks, featuring jaw-dropping panoramic views of the Point Lobos Nature Reserve, Ribera Beach, and Monastery Beach from almost every room in the house. The area is also complete with spacious decks, a stone fireplace, and wood-beamed ceilings. There's also a garden that leads to a back gate with access to the sand and walking paths through Carmel Meadows.
White passed away on December 31st, 2021, at her home in Brentwood, CA, and although she was just weeks away from turning 100 years old, people were still shocked and saddened. "Even though Betty was about to be 100, I thought she would live forever," said her agent and close friend Jeff Witjas at the time.
"I will miss her terribly and so will the animal world that she loved so much. I don't think Betty ever feared passing because she always wanted to be with her most beloved husband Allen Ludden. She believed she would be with him again."