Animals the world over thank Betty White for being a friend. Indeed, White's animal welfare advocacy is well-documented as she was very vocal about and involved with the topic. But where did it start? A recently uploaded throwback video revisits the Golden Girls star's exemplary history with our furry friends. The footage is from 2006, so White was around 84 in the video.
Sadly, White died on December 31 at the age of 99. She was just weeks away from her landmark 100th birthday and left behind an immense fanbase that spans generations as well as her inspiring care for those inhabiting this earth that can't speak for themselves.
Fans love Betty White's love for animals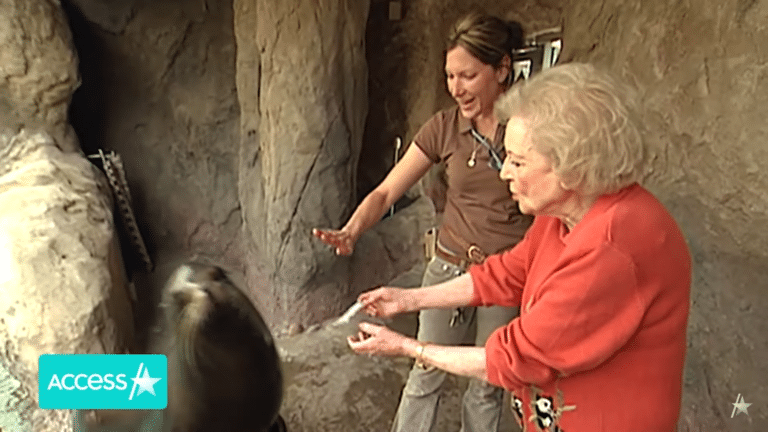 Shared on January 4, an eight-and-a-half-minute-long video from Access revisits White showcasing her love of animals and the action she put behind that love. In the video, White declares the Los Angeles Zoo her "home away from home. The staff there are shown to consider her just as much a part of the family as other regulars there; indeed, she ended up named an honorary zookeeper at the facility. Footage shows White personally feeding a giraffe and sea lion – their proper diets, that is, not cheesecake.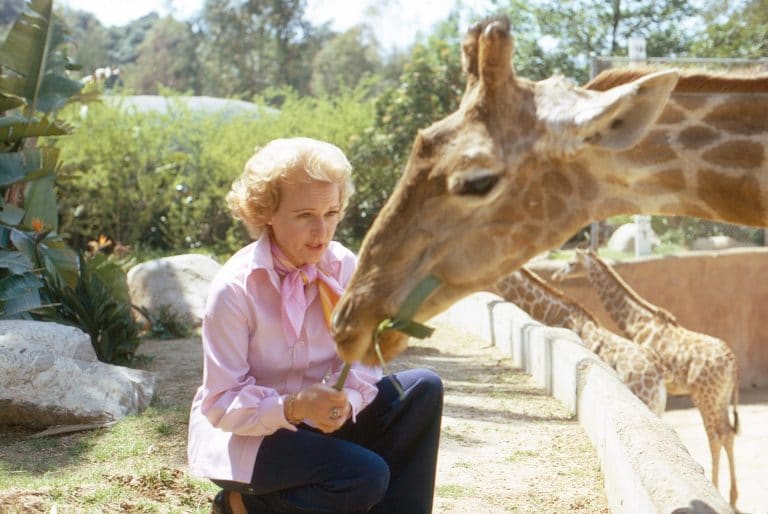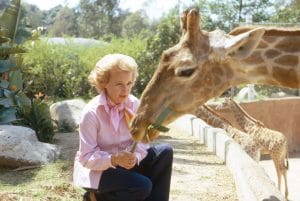 White performed zookeeper duties to the fullest extent of her abilities even at an advanced age and then some. She noted how strong the giraffe could get when pulling at a branch for food and though she could not climb to the rocky edge of the sea lion enclosure, she went as far as she could before the animal was encouraged closer and she could feed it as well as praise those bushy whiskers.
The history behind the honors
Today, we lost a legend, wildlife champion, and friend. "The L.A. Zoo cannot thank Betty White enough for her decades of support, and we share in this grief with all of you," says CEO & Zoo Director Denise M. Verret. More at: https://t.co/Bp8VmwNpCt pic.twitter.com/84eNrFGIHo

— Los Angeles Zoo & Botanical Gardens (@LAZoo) January 1, 2022
One of the biggest ways fans plan on honoring the late Betty White is by donating to animal shelters, rescues, and other related organizations. To celebrate what would have been her 100th birthday, they plan on doing so on January 17. But why this particular cause? The video, for all the unfiltered compassion it showed from White, revealed just part of the picture.
White credited her parents, calling them "tremendous animal lovers." She went on to explain, "They imbued in me the fact that, to me, there isn't an animal on the planet that I don't find fascinating and want to learn more about." Her natural affinity for Earth's creatures great and small was visible to her friend and agent Jeff Witjas, who said The animals just knew through Betty's voice and body movement that she meant no harm. In fact, there may have been a few times she would make a funny face and the animal would show signs of smiling….Betty always knew how to work her audience."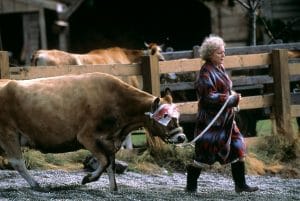 From 1970 to 1971, White hosted The Pet Set, in which celebrities brought on their furry family members, and in '83, she penned Betty White's Pet Love: How Pets Take Care of Us. The book offers an exploration into the ways pets heal us, complete with firsthand accounts. Then, 2011's Betty & Friends: My Life at the Zoo is a love letter to zoos, as White herself understood the importance of zoos and conservation efforts. Kitty Block, CEO of the U.S. Humane Society, named White "one of the nation's most visible champions of animal adoption, enhanced veterinary care, humane education, and the benefits of pet-keeping." Many of White's pets were rescues since she was a little girl and she devotedly helped her parents care for pets given up during the Depression. The world truly could have stood to have more people like the legendary Betty White.