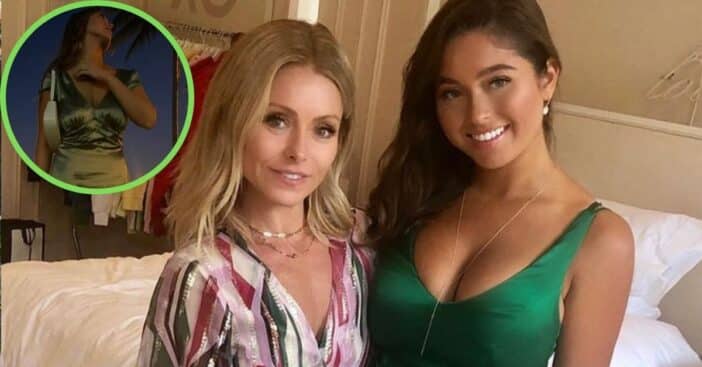 College students can look forward to a break as the winter chill – slowly – eases and spring starts sewing life back into the earth. Such a time of renewal is perfect for an equally refreshing spring break, which Lola Consuelos, daughter of Kelly Ripa and Mark Consuelos, enjoyed with a vacation in some aptly-colored attire.
Lola is studying at New York University's College of Arts and Science. Students had no classes from March 14 to March 20. Based on Lola's vacation pictures, she spent that time soaking in some sun at an unknown beach, a nice contrast to the east coast chill of the season.
Lola Consuelos will see you on the flip side after vacation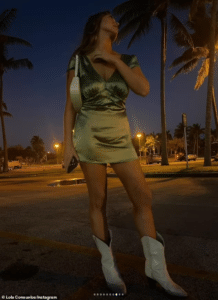 Lola, 20, shared a series of photos from her spring break vacation. The Wednesday post includes a picture of herself wearing a short, soft-green-colored dress with capped sleeves and a deep V-neck. She also wore white, heeled cowboy boots and held a matching white bag over her shoulder.
She captioned the post, "See you on the flip side!" to her over 250k Instagram followers. The social media account is private but outlets following the aspiring musical artist have shared other photos Lola shared from her vacation, including scenic beach shots.
After vacation, Lola is going back to her musical studies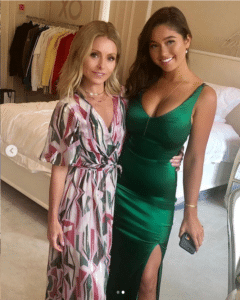 Lola has two other siblings: brothers Michael and Joaquin. In terms of college attendance, she's right in the middle; Michael celebrated his graduation in 2020, though the ceremony was virtual because of the pandemic. Meanwhile, Joaquin started college during the fall 2021 term. Parents Ripa and Consuelos had to adjust to living in an empty house, which left them a bit unsure what to do with themselves sometimes.
View this post on Instagram
Their daughter doesn't seem to have that issue. Outside of this academic vacation, Lola is studying music at NYU and is already showcasing her musical talent for the world to see. Back in 2019, she could be seen both singing and playing the piano for a cover of Labrinth's 2014 hit "Jealous." Michael graduated with a degree in film/TV production and Joaquin joined the Michigan Wolverines wrestling team. Congratulations to them all!