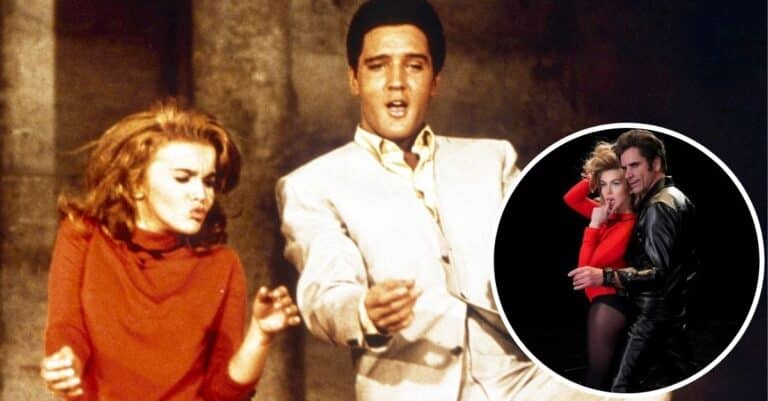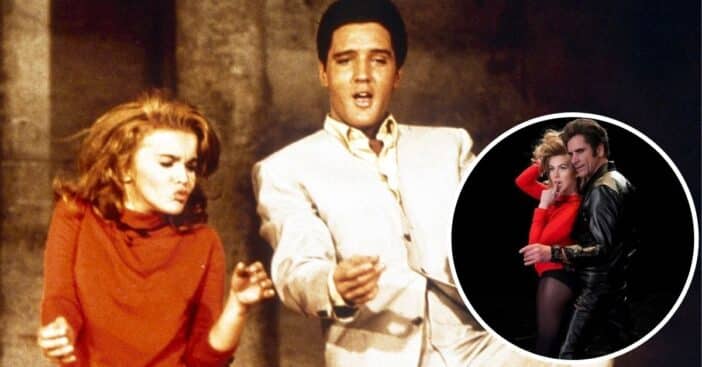 Julianne Hough recently danced with John Stamos—in his best Elvis getup—in a Viva Las Vegas tribute for Hough's upcoming ABC special Step Into…The Movies with Derek and Julianne Hough. In the special, the two partner up together to recreate an iconic scene from the 1964 film, channeling Ann-Margret and Elvis Presley in the best way they know how—through dancing.
Hough wore a classic black leotard over sheer black leggings, while Stamos opted for a full black leather outfit, classic Elvis. As for footwear, Hough took a risk with some sharp pointed-toe pumps, which had the heels totaling 2-3 inches in height.
Julianne Hough and John Stamos channel their best Ann-Margret and Elvis Presley for 'Viva Las Vegas' tribute
The Houghs' special comes with a roster of stars and their talents, including Kevin Bacon, Jenna Dewan, Ariana DeBose, Harry Shum Jr., Baz Luhrmann (who is in the process of creating the upcoming Elvis biopic), Tate McRae, Rob Marshall, Kenny Ortega, Amber Riley and Charli D'Amelio. The special is slated to air Sunday at 10 p.m. EST on ABC.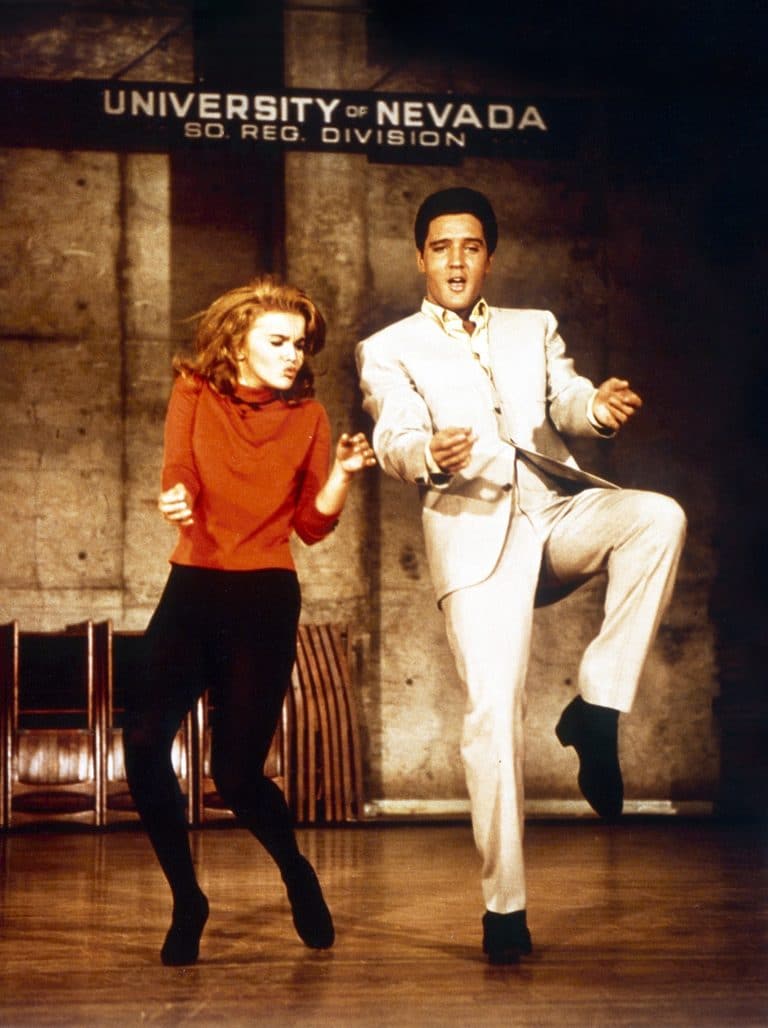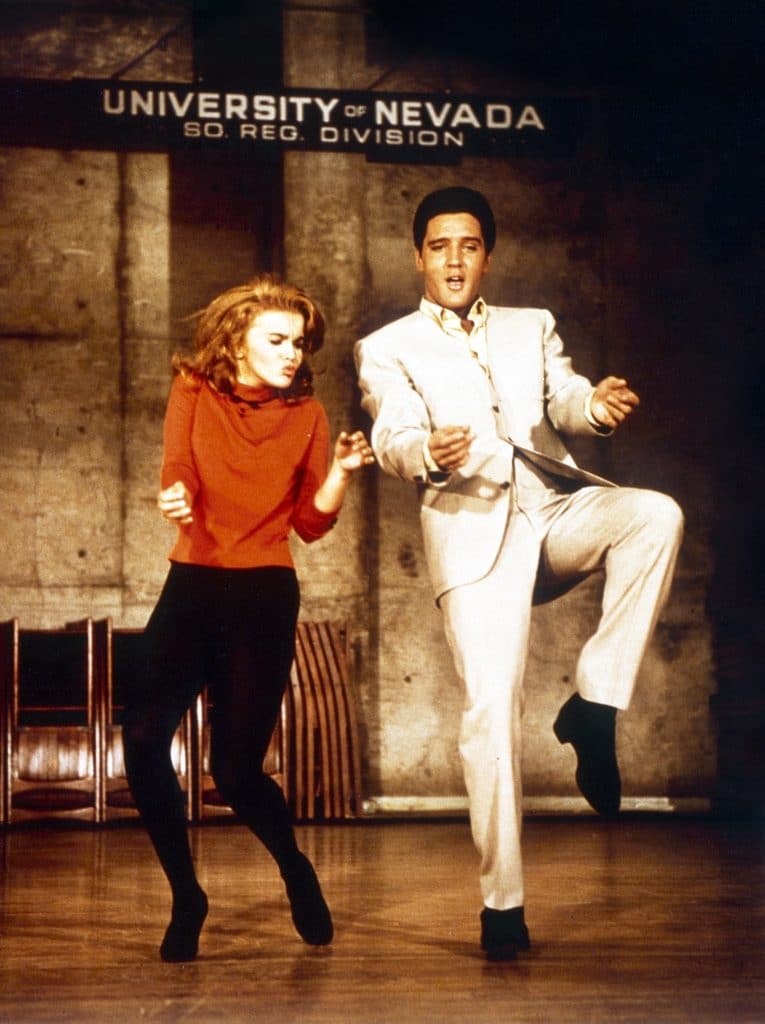 The special will be reimagining some classic tunes from classic films through a modern eye, which include Singin' in the Rain, Moulin Rouge, Beauty and the Beast, Chicago, Dirty Dancing, Saturday Night Fever, and La La Land. What makes this particular tribute even more fun for fans is that many might remember Stamos's character Uncle Jesse from the sitcom Full House, and how his character was incredibly obsessed with Elvis—even trying to emulate the late rock star down to the hair, musicianship, and infamous lip curl.
Mark your calendars for March 20th, 10 p.m. EST.