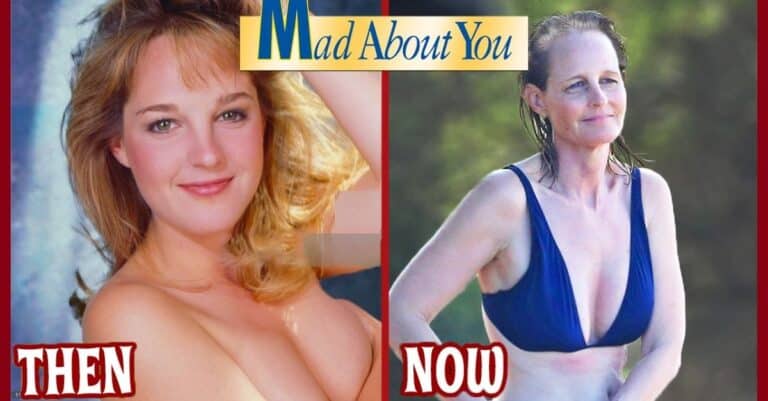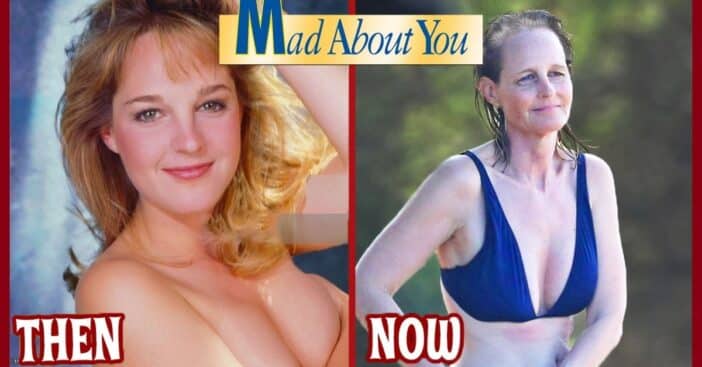 UPDATED: 5/9/2023
Did you ever go "mad" for Mad About You? The hit sitcom that gave us eight seasons of New York mundane humor. That sounds bad, yet it was anything but. Beginning in 1992, it made us laugh while broaching everyday adulthood, touching on issues such as sex, night shifts, and mismatched couples. And the mundane thing about it was how honestly the characters and the city of New York, were portrayed. And more importantly, how a real loving couple works through issues, and life together. The show was full of energy and incredible chemistry, but most of the joys of this Big Apple sitcom came from never leaving the apartment.
Today we're heading back to New York City to check in on Paul, Jamie, and the rest of the gang! Now, let's revisit our favorite one-bedroom apartment in Greenwich Village.
Paul Reiser (Paul Buchman)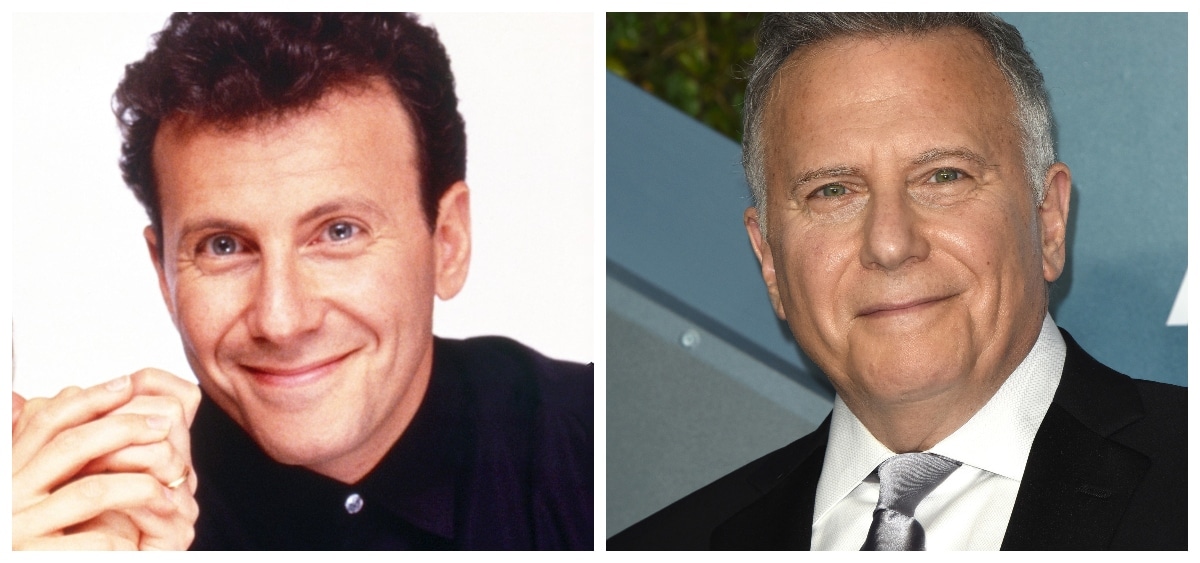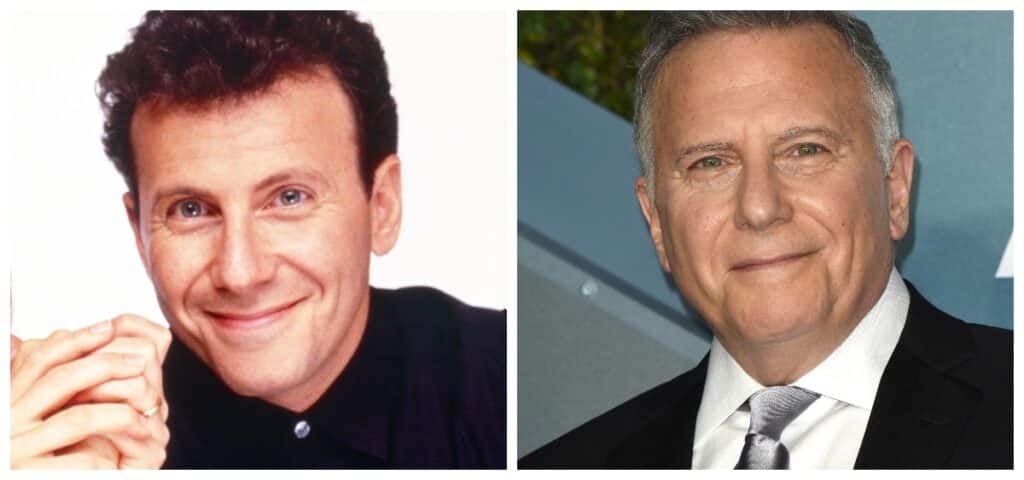 Paul Buchman is an indie documentary filmmaker who struggled for recognition after film school, but soon he was living the dream in N.Y.C. Reiser co-created this sitcom with Danny Jacobson — who had his first created show only last one year in 1991—that was the Randy Quaid comedy, Davis Rules. But this time, Jacobson had Reiser to lean on, and Paul did it all: he anchored this terrific sitcom, composed that happy theme song and played piano for the recording. Seriously, what can't he do?
Paul Reiser parallels his Mad About You Paul in many ways. He was born and raised in New York City and drawn to Greenwich Village comedy clubs, which featured some of the rawest, truest talent in the biz like George Carlin and Robert Klein. This is where Paul began doing stand-up — the season one episode with Steve Buscemi was inspired by a real incident when Buscemi was trying his hand at stand-up, One night he bombed so badly, that another comic was forced to take his place — Paul Reiser stepped in.
Paul first began acting in 1982 by accident. He accompanied a friend, and while in the waiting room, he was persuaded to audition. And he was quite good at it. He shined in the quick-witted film Diner, particularly since Paul came from stand-up when it came to improv for the film, he was ready for it. Co-star Kevin Bacon was the least skilled, while Tim Daly describes Reiser as "the the sharpest, fastest guy alive."
Next up was his role as Jeffrey in Eddie Murphy's Beverly Hills Cop (1984), then he appeared as the questionably-motived Carter Burke in the 1986 James Cameron sequel, Aliens.
In 1987, Paul got his first taste of parenthood and television, co-starring with BJ and the Bear's Greg Evigan on the NBC sitcom, My Two Dads.  Combine that with Mad About You, and Paul was on television for over a decade straight. Continuing that trend with 2011's, The Paul Reiser Show, but although Reiser was still charming, the show was a midseason replacement that only aired two episodes before cancellation.
In recent years, he's enjoying television as Doug Getty in the Amazon show Red Oaks, the Mad About You continuation in 2019, as well as joining the wildly popular Netflix show Stranger Things. Today, Reiser is in his mid-60s and still tours the country to sold-out venues, even recently being voted one of Comedy Central's "Top 100 Comedians of All Time." He's been married to Paula Ravets since 1988, and the couple has two children together.
Helen Hunt (Jamie Buchman)
Jamie Buchman was working on her education after moving to New York, and eventually opened a PR Firm. Her ongoing and challenging relationship with her mother-in-law is a wonderful source of humor for the show.
Helen Hunt began studying acting at the age of eight with her father, respected director, and acting coach Gordon Hunt. A year later she made her professional debut as William Shatner's daughter in the TV movie Pioneer Woman. Hunt was even considered for the role of little Tabitha Stephens on Bewitched. A big break for the preteen actress came in 1975, as Helen was cast as Helga Wagner in Swiss Family Robinson.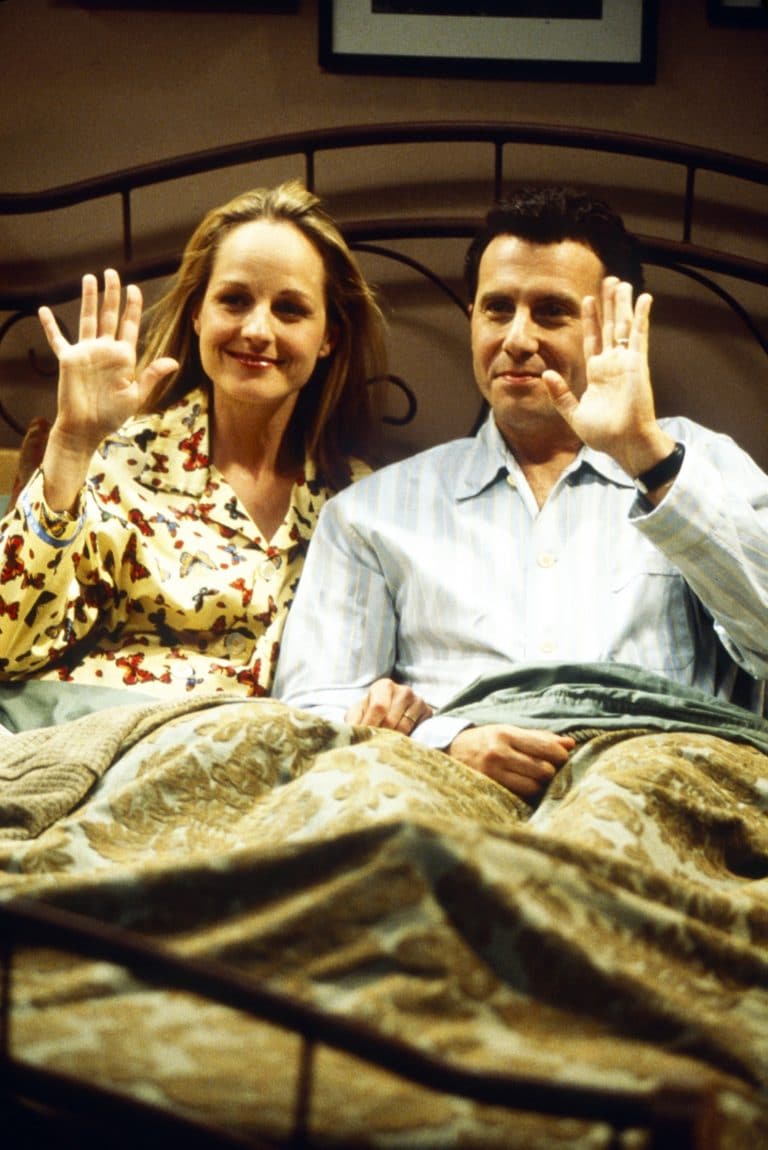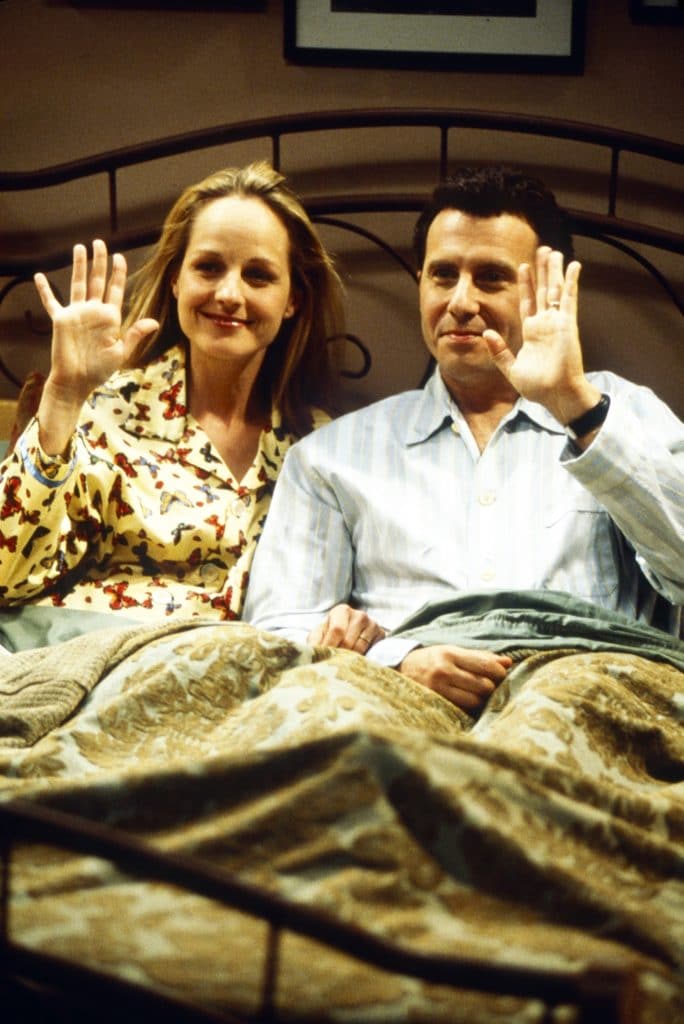 She made her feature film debut in '77, in the up and down suspenseful film, Rollercoaster. Project X came in 1987, co-starring Matthew Broderick. And a personal favorite of many was the wild ride of Twister, with Bill Paxton and a very funny Phillip Seymour Hoffman.
And finally championing her own sitcom with Mad About You in the '90s, she won four Emmy awards for her Jamie Buchman. As the '90s came to a close, Helen won an academy award for best actress for the romantic comedy As Good as It Gets, costarring the iconic Jack Nicholson.
Today, Helen is 59 years old and has one daughter with former partner Matthew Carnahan, whom she was with from 2001 until 2017.
John Pankow (Ira Buchman)
Ira Buchman is Paul's cousin who worked for Paul's father, Burt, at Buchman's Sporting Goods. While the two are close friends, a hidden rivalry surfaced when Ira took ownership of Buchman's Sporting Goods upon Burt's retirement.
John Pankow got his feet wet while on the soap opera The Doctors in the early '80s. He then had a huge film break in the 1985 crime drama To Live and Die in LA.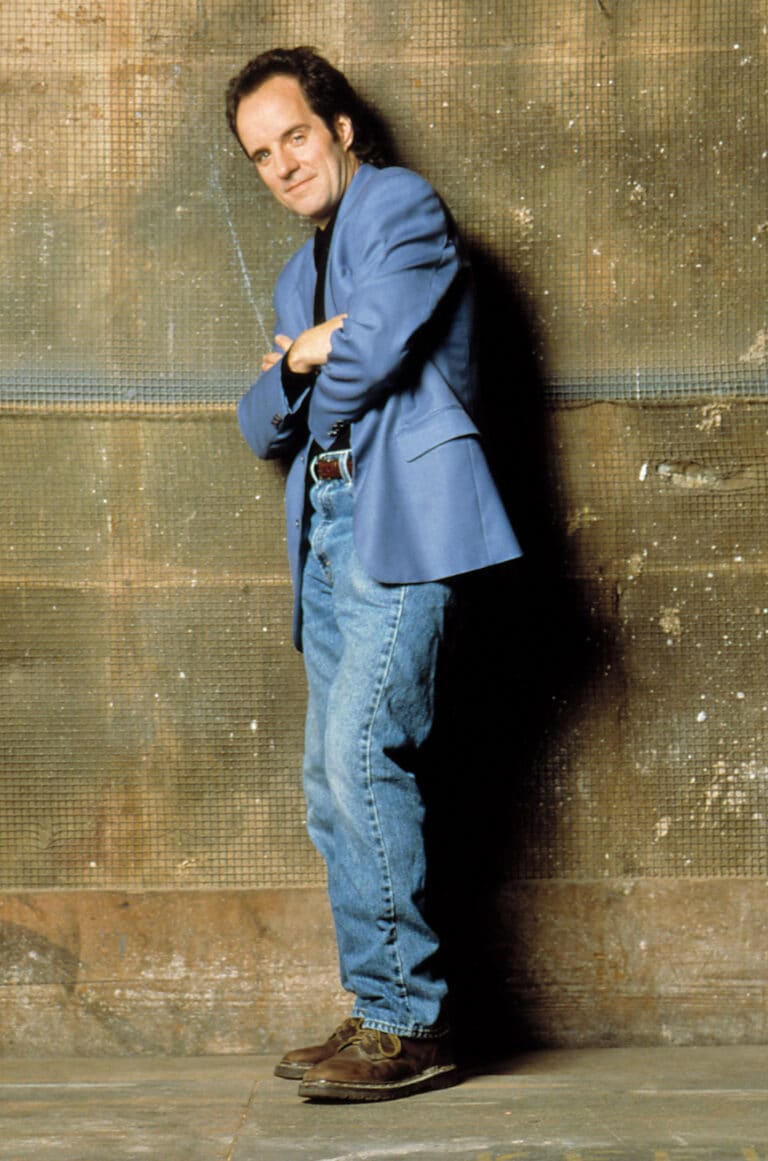 In 1987 he played Fred Melrose in the Michael J. Fox-led comedy, The Secret of My Success, and he finished off the '80s with roles in Monkey Shines and then the star-studded Talk Radio.
Mad About You was definitely his most prolific TV arc, but in 2017 he began a very commanding arc on the Showtime series, Episodes.
Today, Pankow is 69 years old and has been married to actress Kristine Sutherland since 1986, and enjoys cooking for his wife and their daughter.
Anne Ramsay (Lisa Stemple)
Lisa Stemple is Jamie's older sister, and for lack of a better phrase, has incomprehensible psychological problems, making her character unsteady by nature. Her neurotic behavior was the perfect contrast to Paul and Jamie's feng-shui.
Anne Ramsay was born in Los Angeles so it was just a matter of time until she was a part of the team, and her big break was a home run, playing Helen Haley and playing first base in the amazing Penny Marshall-directed A League of Their Own. And although Anne is athletic and enjoys playing beach volleyball, she needed a baseball double for the film. Julie Croteau would enter the game, and she is a legend herself, being the first woman to play men's NCAA college baseball, for St. Mary's College in Maryland.
She's worked consistently on TV, from over 40 episodes of The Secret Life of the American Teenager in 2010, to just recently in 2021, as part of the NBC dual-reality drama Ordinary Joe.
Today Anne Ramsay is 62 years old and her latest project was the spectral film, Brooklyn 45.
Richard Kind (Dr. Mark Devanow)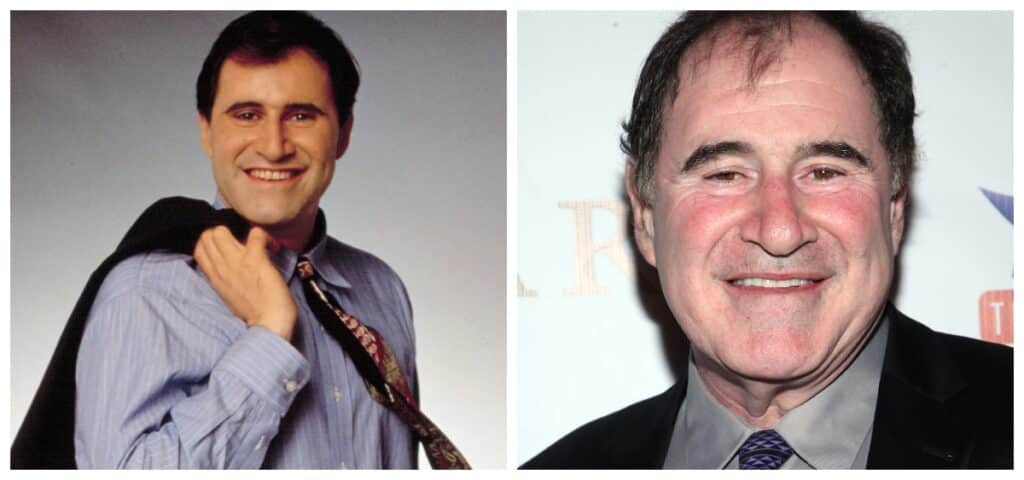 Dr. Mark Devanow is the melodramatic former ob-gyn who is married to Fran aka Jamie's best friend. So naturally, Paul and Mark get thrown together often, much to Paul's chagrin.
And Richard Kind is so wonderful on this show, and really in anything ever. His voice, his reactions — just priceless. From Spin City to Curb Your Enthusiasm, this guy is a TV darling. But he can really do it all, from voicing Van in Pixar's Cars to the heart-breaking imaginary friend Bing Bong in Pixar's Inside Out. He is just so talented.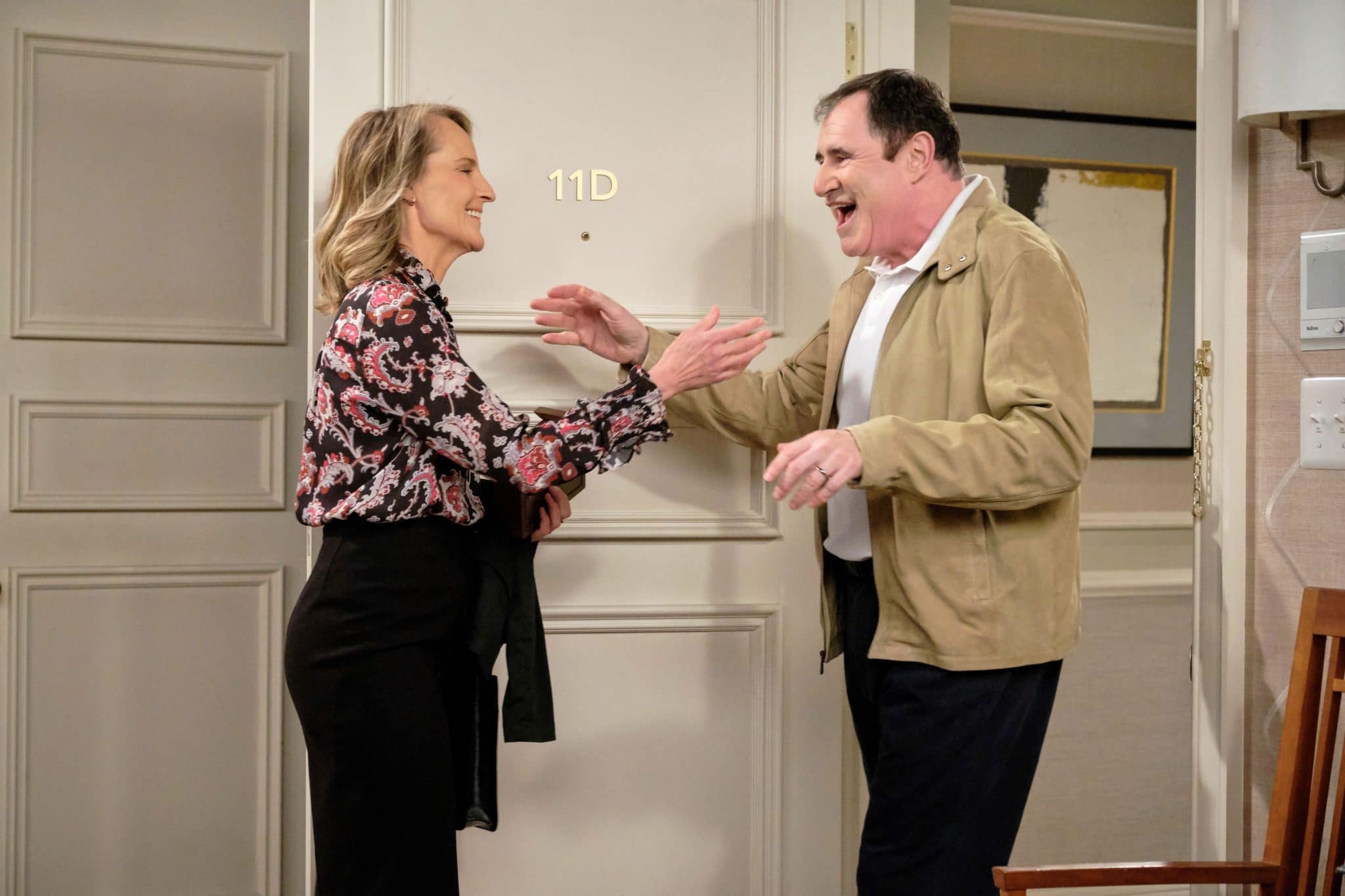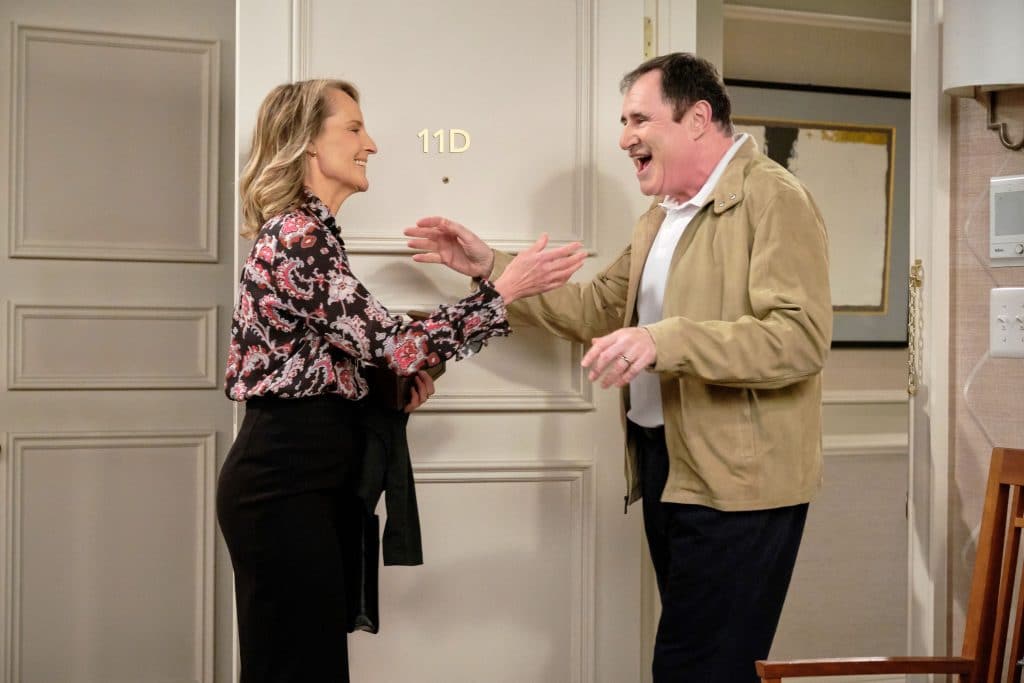 Recently you could see Richard on The Goldbergs and the 66-year-old actor and the longtime actor has friends in all the right places, as George Clooney was the best man at his wedding. He and his ex-wife Dana have three children together.
Leila Kenzle (Fran Devanow)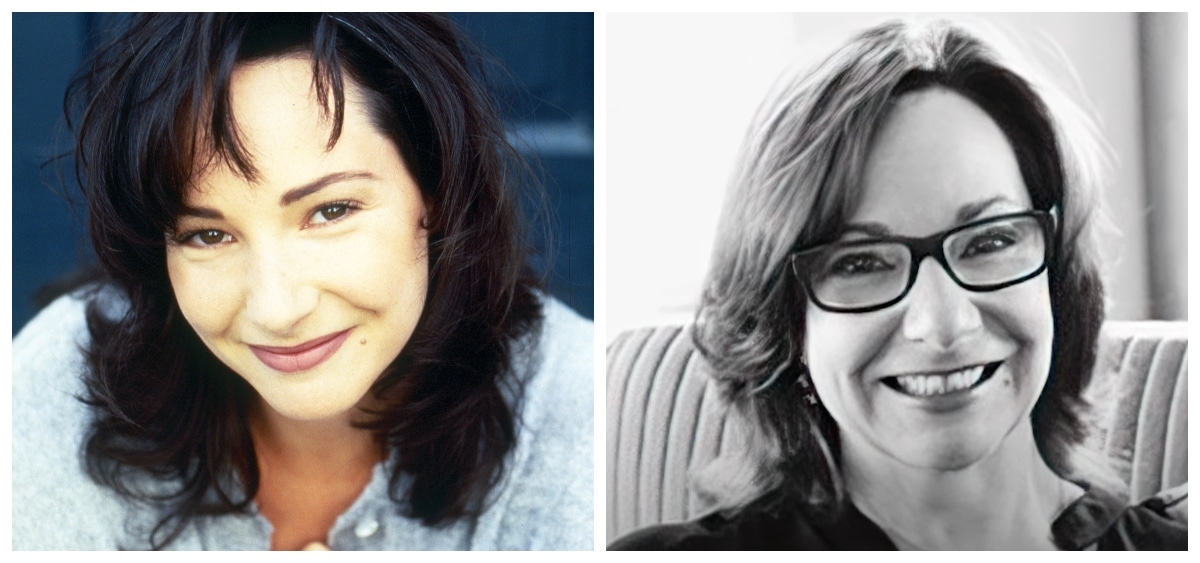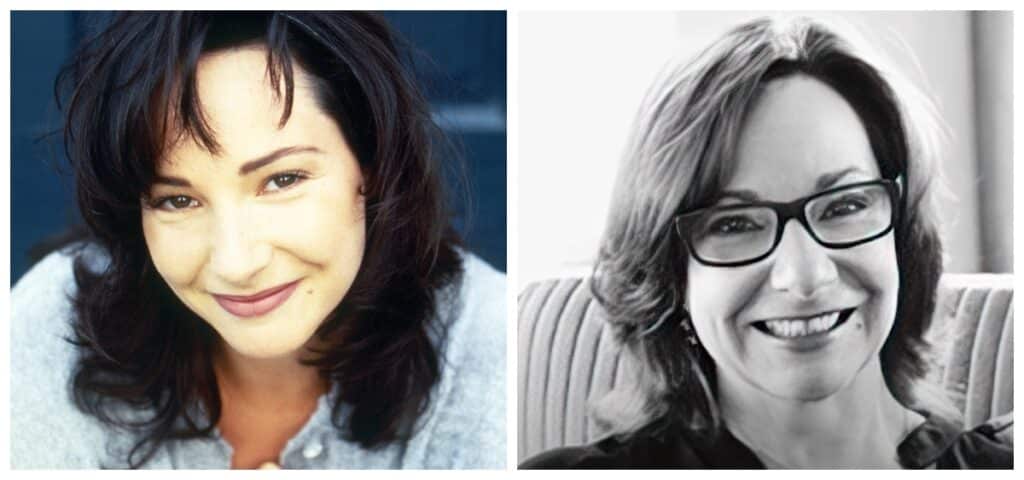 Fran Devanow is Jamie's best friend, she and Mark have a rather obnoxious son named Ryan. Eventually, after the PR shuffle, Fran goes into business with Jamie and even reteams with ex-husband, Mark.
Leila Kenzle worked as a waitress in LA before landing a minor role on The Cosby Show in 1989. Her Mad About You part was by far the best of her career, and after minor roles for so long, the last being in the 2003 film Identity, she quit acting entirely.
After retiring, she obtained a master's degree in clinical psychology. And today at 62 years old, works as a marriage and family therapist in Los Angeles.
Cynthia Harris (Sylvia Buchman)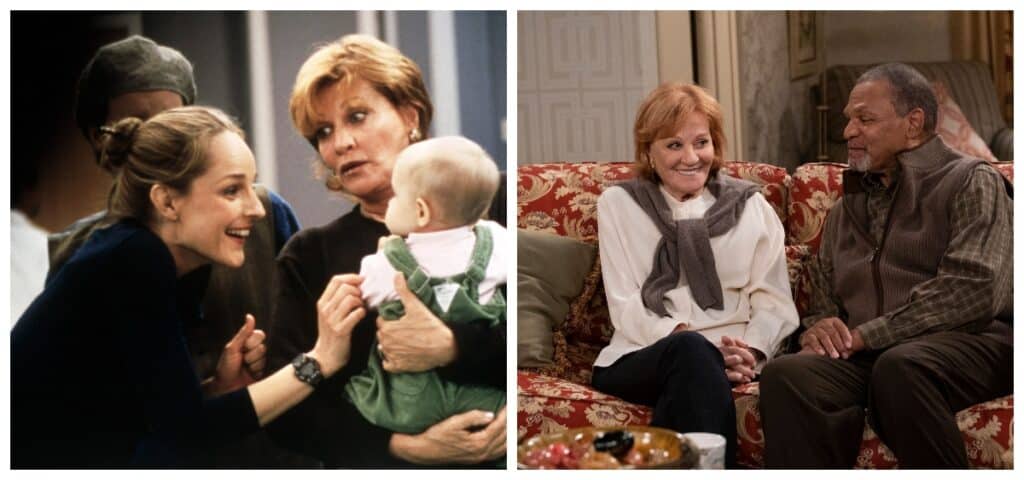 Sylvia Buchman is Paul's mother. She almost always gives Jamie a hard time, occasionally showing kindness to her daughter-in-law.
Cynthia Harris began acting in Hollywood in the early '70s with some offbeat films, like the Barbara Streisand comedy Up the Sandbox. Then she moved to TV with the show Husbands, Wives & Lovers before gaining critical attention for her performance in the mini-series: Edward & Mrs. Simpson.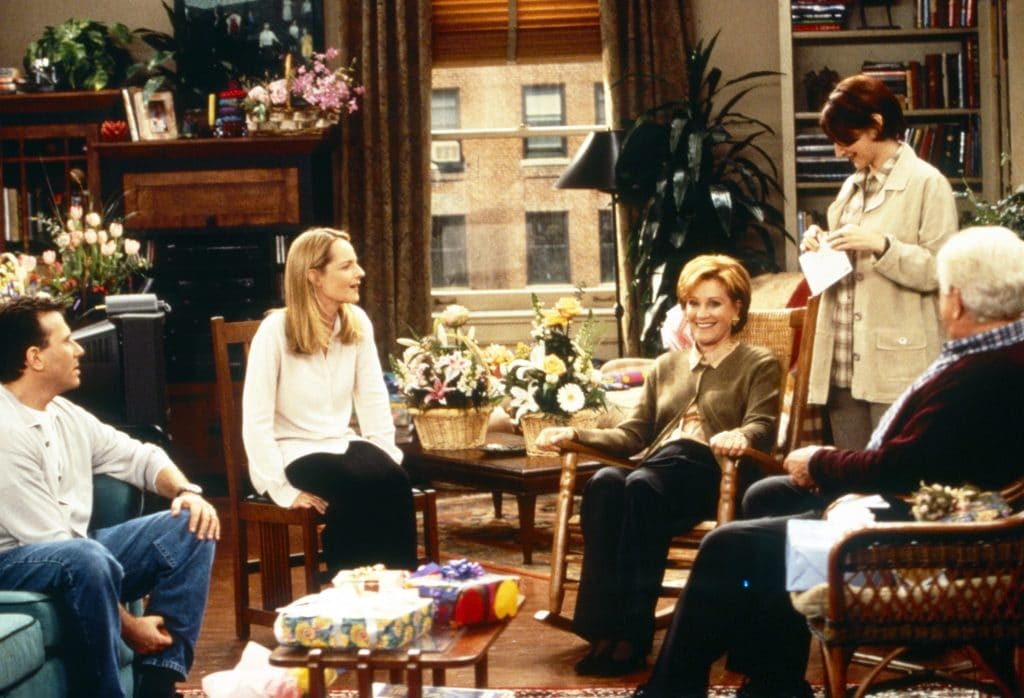 But her comic yenta mom character for Mad About You was a standout for her five seasons. And though the esteemed actress never foresaw playing such a brash comical role, she had a delightful time in sitcom land. Her final roles were playing Mike's mother on the F/X show Rescue Me, and the 2007 film I Do & I Don't.
She was born and raised in New York City and that's where she passed away in October of 2021 at the age of 87 after suffering from Type 1 diabetes for most of her life.
Louis Zorich (Burt Buchman)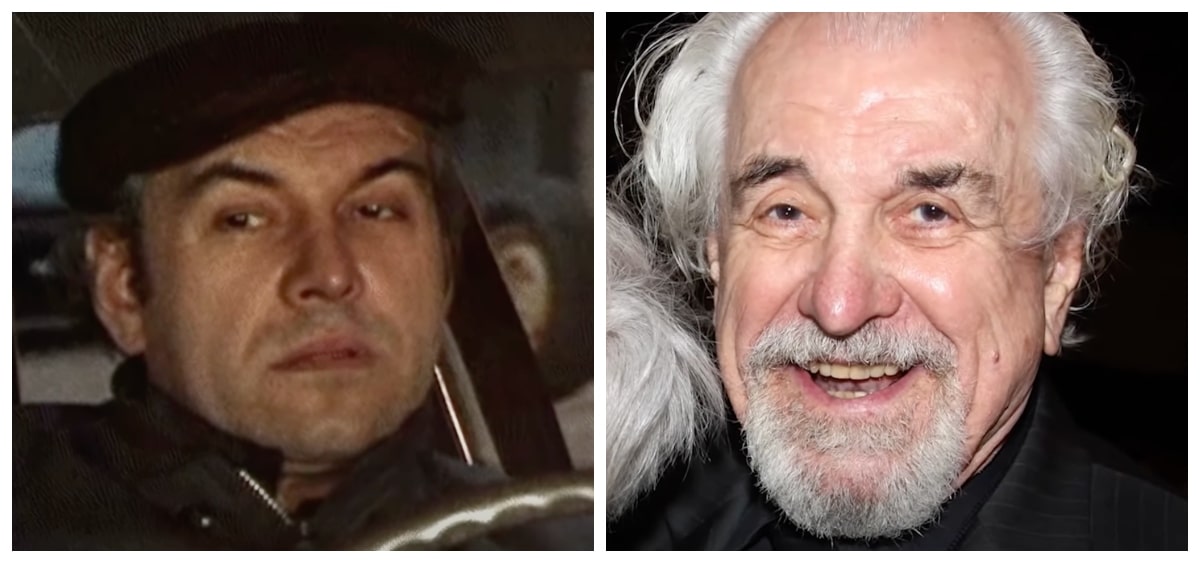 Burt Buchman is Paul's papa. He ran the sporting goods store before retirement. We'll never forget his signature line in the show whenever he visits Paul and Jamie's 11th-floor apartment, exclaiming at the door, "It's me, Burt! Burt Buchman — your father!"
Louis began acting in 1958 and gained some recognition for his role as the Russian Constable in the film version of Fiddler on the Roof in 1971, as well as a cab dispatcher in the comedy For Pete's Sake in 1974.
You may remember him feeding the muppets coffee in 1984's The Muppets Take Manhattan. And as for TV, he played Marion Ross' husband in the early '90s series, Brooklyn Bridge, which enjoyed 12 Primetime Emmy nominations.
Louis was married to actress Olympia Dukakis from 1962 until his death in 2018. Dukakis you'll certainly know as Clairee Belcher in Steel Magnolias. He and Dukakis had three children together, who all work in the film industry, with his daughter Christina acting like mom and pop.
Maui (Murray)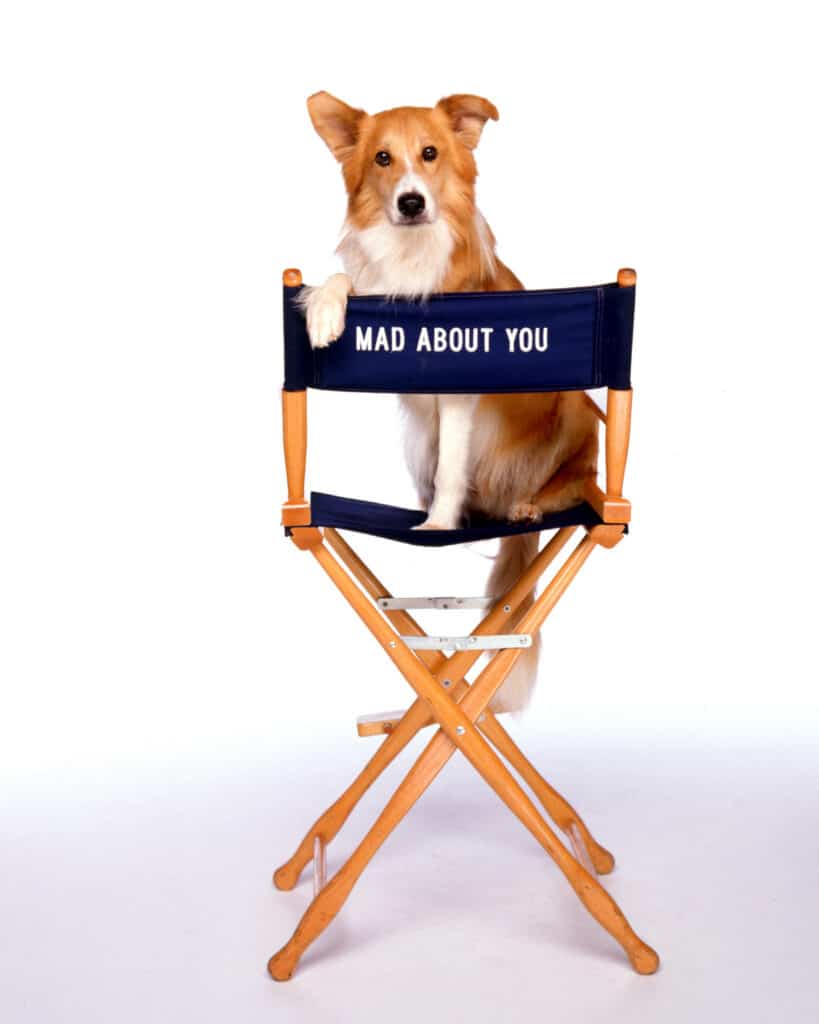 The Buchmans' dog, Murray, was played by Maui, a collie mix, originally found in a California animal shelter by a Hollywood animal trainer. Maui was 9-years old when he got his first major break as Murray, the lovable but slightly dim-witted pup.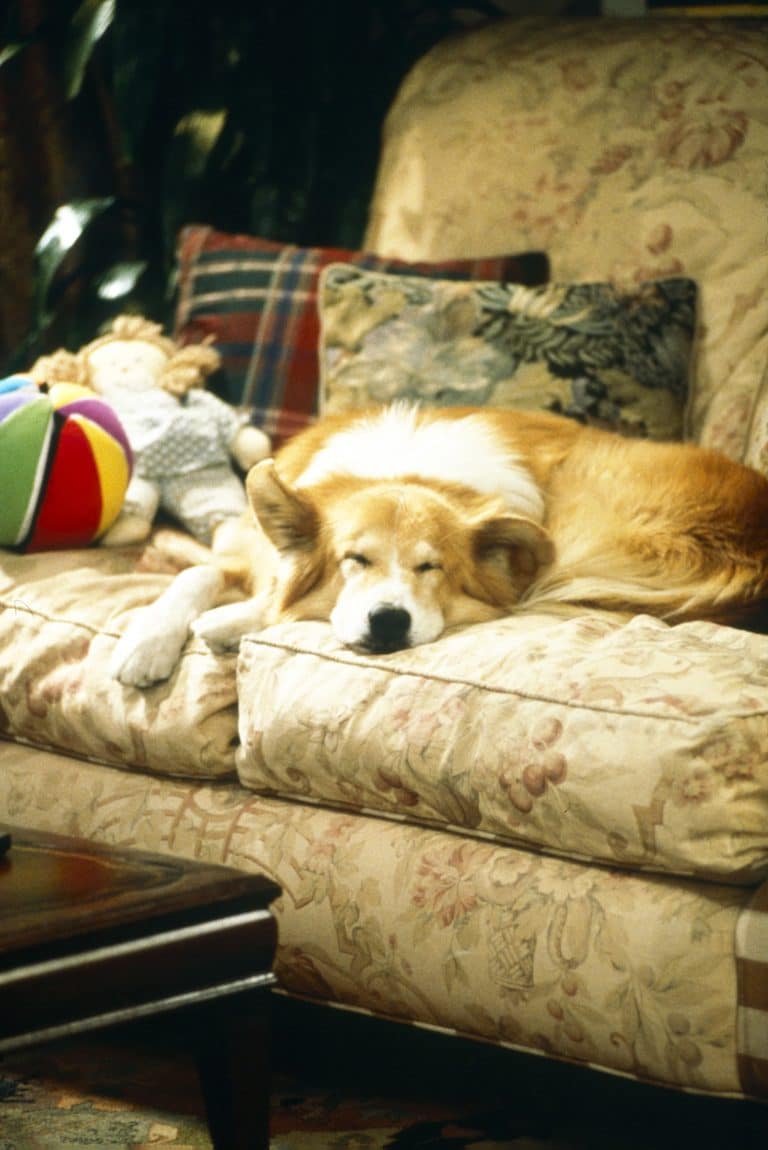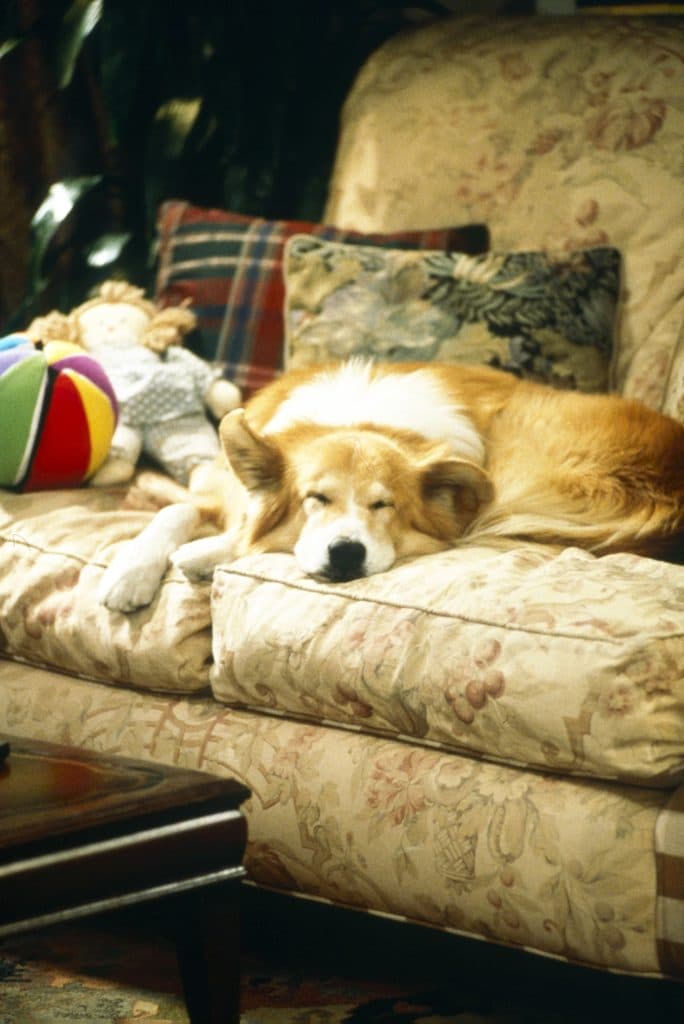 The only other credit Maui had, was in the 2005 holiday horror flick, Santa's Slay. And for the reboot, the collie-mix was replaced by a mixed-breed dog named Walter. But Maui was certainly cuter.
And there you have them. And if you haven't checked out the reboot, you gotta. The chemistry is back, the apartment is back… with a few modifications. So let's chat, who was your favorite character on the Mad About You? And for those of you who did… what'd ya think of the 2019 revival? Get in the comments and let us know; we read them all.