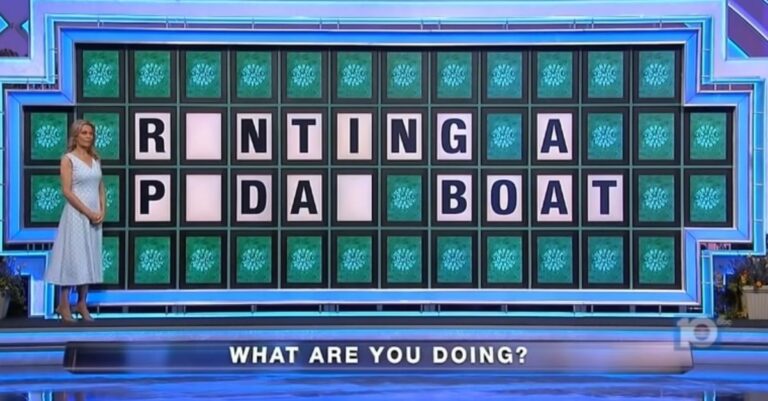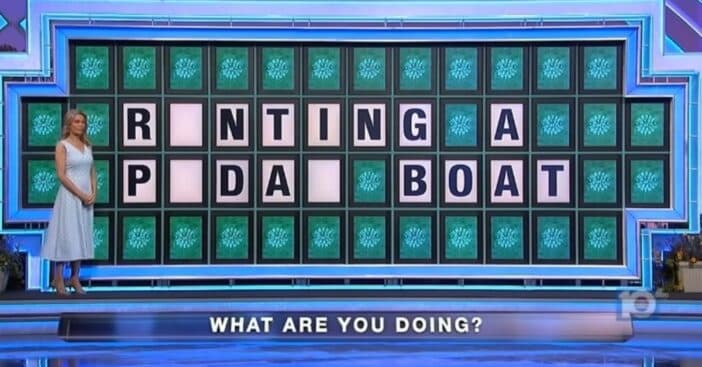 A recent Wheel of Fortune clue had three contestants up a stream without a paddle. More specifically, they were without a pedal boat, when the game show asked "What are you doing?" and the available letters still left them stumped.
The episode featuring this recreational clue aired on Wednesday. After it aired, viewers took to social media to share their reactions and reference a trend of contestants having a hard time giving correct answers on the show. Last time this happened, host Pat Sajak reminded viewers how difficult it could be to compete on live television, thanks to the immense pressure that comes with the game.
Contestants were up a creek without a pedal boat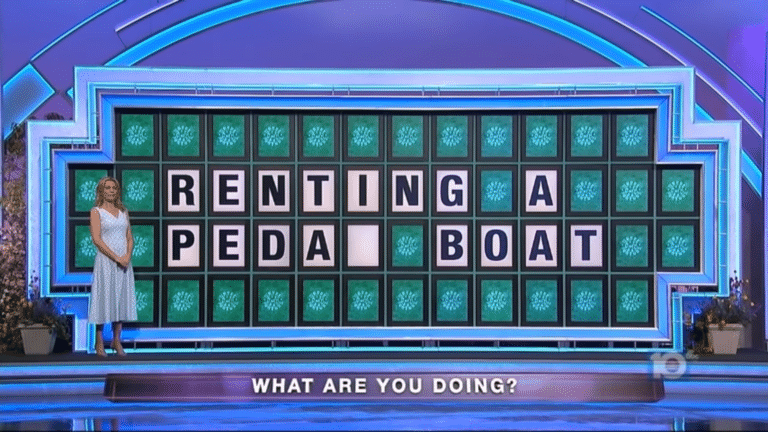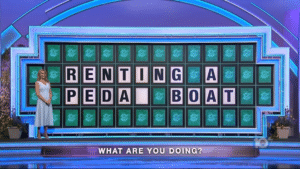 Faced with the prompt, "What are you doing?" contestants were down to "R-N-ING A P-DA- BOA-." With these letters available, the next contestant guessed, "renting a paddle boat." Close, but "paddle" was too long to fit the third word. That left the door open for another guess, this time filling in the 'T,' L,' and 'E.'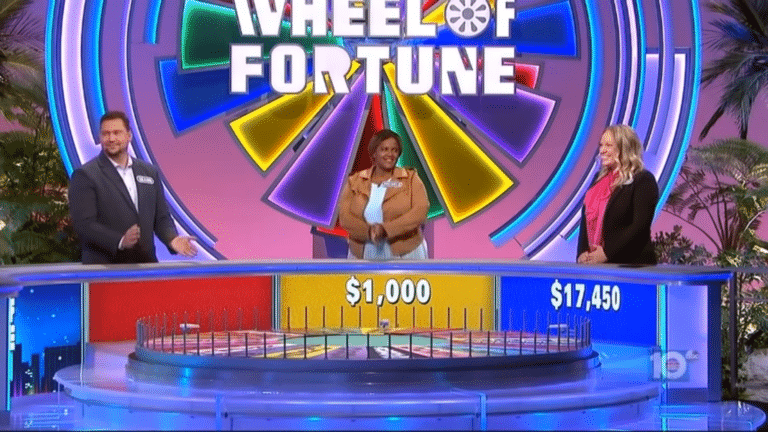 That left it narrowed down to "RENTING A PEDA- BOAT." The next few answers, however, still could not quite pinpoint the right third word. The next answers included "pedaw," "pedam," and even "paddle" again. Five guesses in at last saw the correct answer: "renting a pedal boat."
The pressure of performing on national television is thrown into the spotlight
What is with #WheelOfFortune lately?? Again!! ☠️ pic.twitter.com/oZTNx9bdNn

— Shauna B (@s_beerock434) March 16, 2022
Wheel of Fortune can be counted on to draw some eight million views each night, so there will be a lot of viewers talking about what they witnessed on the latest episode. Sure enough, some of the top recent posts about Wheel of Fortune on Twitter are talking about the pedal boat answers and have hundreds to thousands of likes or shares. One tweet wants to know, "What is with #WheelOfFortune lately?? Again!!"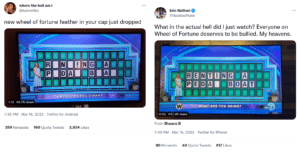 Other posts referenced a recent bout of clue confusion by saying, "new wheel of fortune feather in your cap just dropped," and another post reads, "What in the actual hell did I just watch? Everyone on Wheel of Fortune deserves to be bullied. My heavens." The "feather in your cap" post is a reference to another occasion when the contestants struggled to get the correct answer with most of the letters on the board. In that case, Sajak intervened and asked fans to "have a little heart," and shared that the pressure to compete on national television, with millions of people watching, can make it harder to think of answers that seem obvious.
What do you think of the recent Wheel of Fortune guesses?