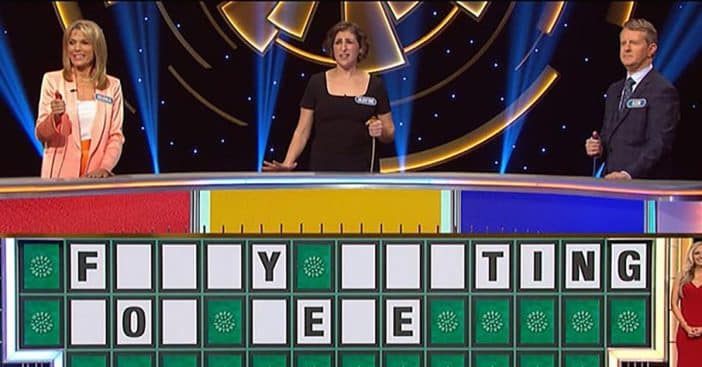 Ken Jennings and Mayim Bialik may be the latest faces of Jeopardy! but they will be crossing over into rival territory on Celebrity Wheel of Fortune – in more ways than one. The two are appearing as contestants on the Pat Sajak-hosted competition, all while competing against each other.
Both Jeopardy! and Wheel of Fortune are no strangers to themed events, sometimes exclusively featuring teachers or pop culture icons. Celebrity Wheel of Fortune season three kicked off back in September and took a break in January. But the Wheel of Fortune episode featuring Jennings and Bialik is coming up and fans can enjoy a teaser while they wait.
Ken Jennings can be seen reacting to a Mayim Bialik flub on 'Wheel of Fortune'
Ken Jennings defeats Mayim Bialik in 'funny' way on 'Wheel of Fortune' https://t.co/q7kJu5D5Uo pic.twitter.com/SJIqSESBYZ

— New York Post (@nypost) April 29, 2023
Fans of either game show can catch Bialik and Jennings on Celebrity Wheel of Fortune on Wednesday, May 10 at 9 pm. In the meantime, though, a teaser has circulated, showing just what these two look like in this familiar but different setting, not as colleagues but as contestants.
In the preview, Bialik guesses, "Funny meeting you here?" She is marked as wrong, and it's at that moment that Jennings takes advantage of the opening and answers, "Fancy meeting you here." When he's marked as correct, he adds a grateful, "Thank you," to Bialik, who gives a dramatic physical reaction to her mistake.
The hosts have become the hosted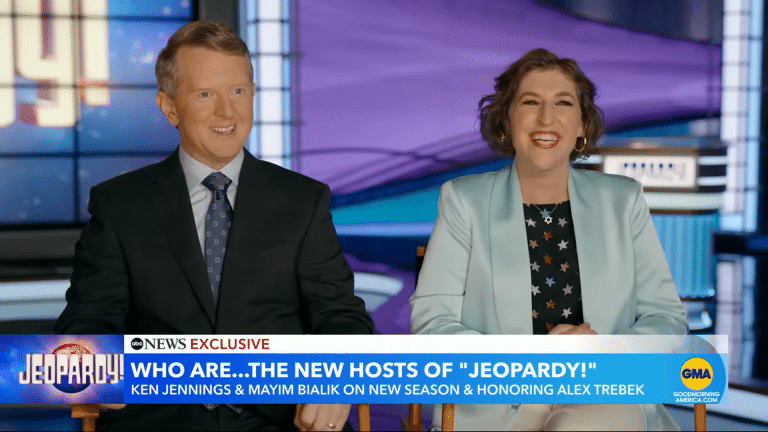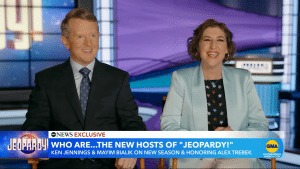 This particular rendition of Celebrity Wheel of Fortune puts not just Bialik and Jennings in an interesting position – but also Pat Sajak. He was the one encouraging Jennings with "Yeah, that's it!" after Jennings gave the correct answer – no question format needed. Sajak, like former Jeopardy! host Alex Trebek, is known for making quips, so when Jennings jokingly thanked Bialik for setting him up for victory, Sajak chimed in as well.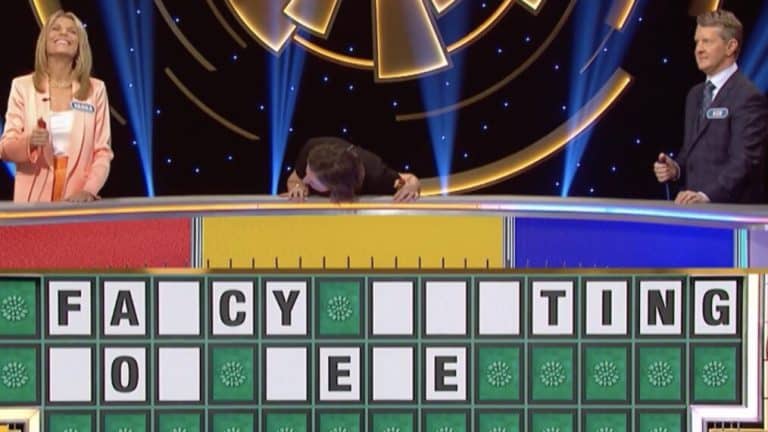 "They're two hosts, but they work together like that," he teased. "It's really wonderful to see." Of course, he's familiar with the idea of teamwork on a competitive quiz show, thanks to decades of working with Vanna White.
Will you be tuning in for the upcoming episode of Celebrity Wheel of Fortune featuring a crossover with Jennings and Bialik?