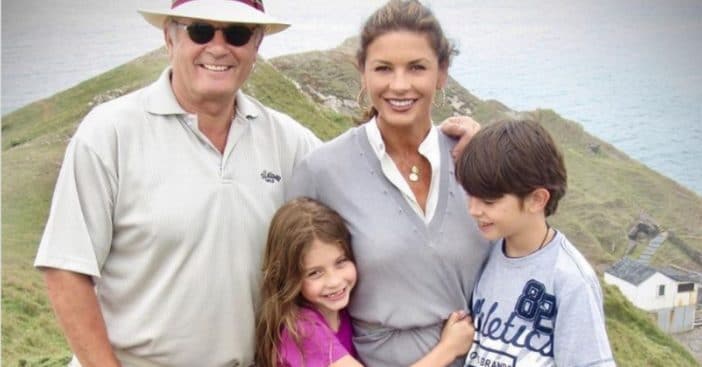 Catherine Zeta-Jones can be relied on to keep fans and followers up to date on the latest projects and tender family moments, but some familial photos are a bit more rare. For Father's Day 2021, Zeta-Jones shared a special photo with her and her own father to celebrate the holiday.
Catherine Zeta-Jones is the daughter of sweet factory owner David Jones and seamstress Patricia (née Fair). To help her channel her hyperactive energy levels, Zeta Jones' family enrolled her in dance lessons, despite their humble financial background, which eventually turned around after a particularly fortunate bingo win: £100,000, or approximately $139,000.
Catherine Zeta-Jones celebrates her father with rare photo
View this post on Instagram
On Father's Day Sunday, Zeta-Jones posted a photo with herself, father David Jones, and her children Dylan and Carys. The caption reads, "Happy Father's Day Daddy! You are everything, and everything is you! I love you! Thank you for always being there for me."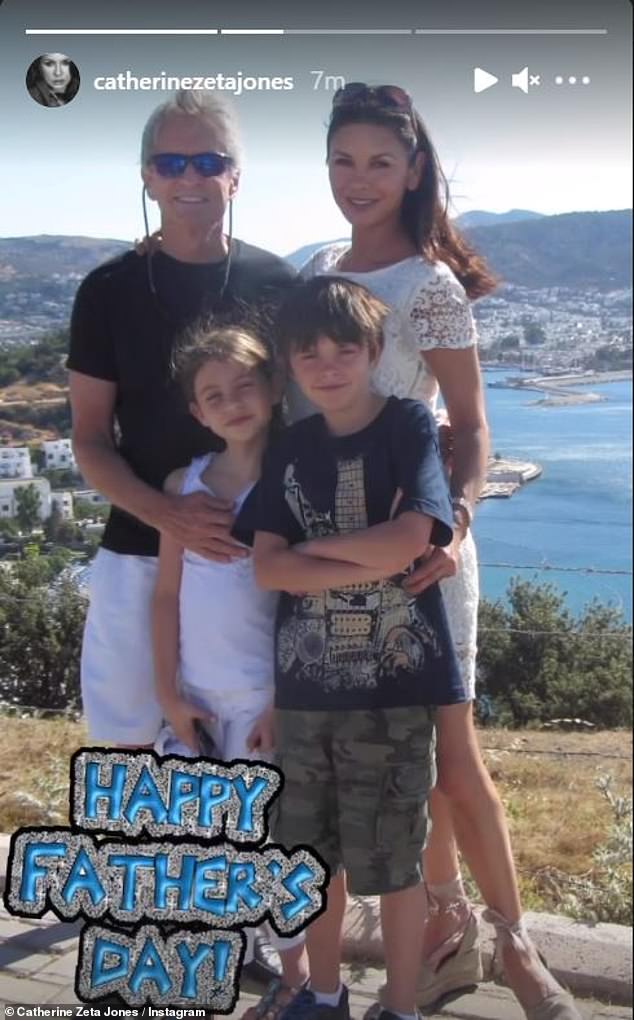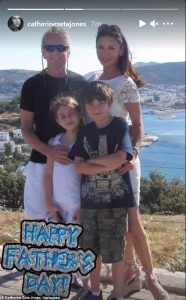 RELATED: Catherine Zeta-Jones Shares A Photo With Her Mother And The Resemblance Is Crazy
She concludes with a face overflowing with love and hearts, and the addition, "I love this photo of us on our beloved Welsh coast with Dylan and Carys." Recently, Zeta-Jones and husband Michael Douglas celebrated Carys graduating high school. Now, she's celebrating her own fortunes not just as a parent but also as a daughter herself.
Zeta-Jones opens up about her parents' supportive nature
View this post on Instagram
During an interview on Jimmy Kimmel Live, Zeta-Jones shared how supportive her mother and father had been to her while growing up in Swansea, Wales. "My dad owned a candy factory and my mother was a seamstress," she shared, "so I was brought up with her sticking me with pins for costumes. They were supportive, very supportive."
TALK OF THE TOWN: Catherine-Zeta Jones runs into trouble with gust of wind: TALK OF THE TOWN: The star was on the arm of her father David at a St David's Day gala in New York, where she received an honorary degree. https://t.co/Ip2VzPyTbO pic.twitter.com/N4ItQeCITn

— RushReads (@RushReads) March 3, 2019
Last September, Zeta-Jones offered fans another glimpse into life with her parents with a post celebrating her father's birthday. In the photo, she and Jones enjoy a slice of cake together, smiling at the camera. "It's my dad's birthday today!" she wrote. "He inspires me to no end! Happy B Day Papa."