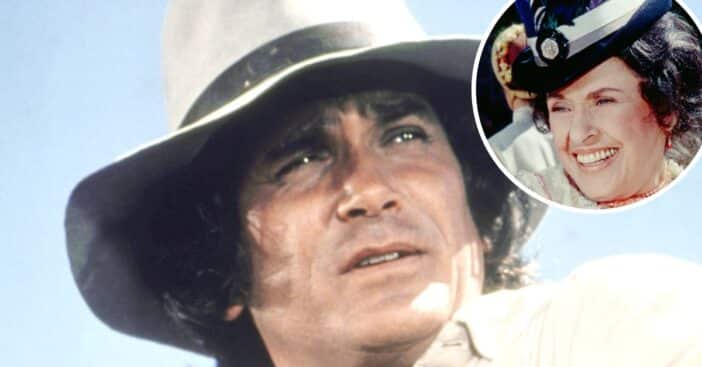 Michael Landon wasn't just the star of Little House on the Prairie, but the creator, director, and producer of the show. His former co-stars have said that he could be quite controlling and didn't really like when the stars took their own liberties with the script. One person who often did that was Katherine MacGregor, who played the snobby store owner Harriet Oleson.
Alison Arngrim, who played Nellie Oleson, Harriet's daughter, opened up about the awkward tension between Michael and Katherine at times. She said, "Despite her enormous stage experience, she possessed relatively little experience with TV work. Hence, she could be counted on to play every scene to the back row of the theater, even when the camera was six inches from her face. The woman was loud."
Katherine MacGregor often changed her lines and it annoyed Michael Landon
In addition, Alison revealed that Katherine had a hard time remembering her lines sometimes. She studied and rehearsed but at times she just couldn't remember them. Yet what irked Michael and producer Bill Claxton the most is when she would just improvise or change the lines.
Alison added, "Sometimes, if she didn't care for the lines, she simply changed them. This drove Michael and [producer] Bill Claxton nearly insane, but she would not be swayed." Despite this, Alison said that Katherine was beloved and nothing like her mean character.
Sadly, Katherine died in 2018 at the age of 93. Alison concluded, "Her acting was absolute genius. There was no denying it. No matter what she said or did, it simply worked. The show could not function without her."