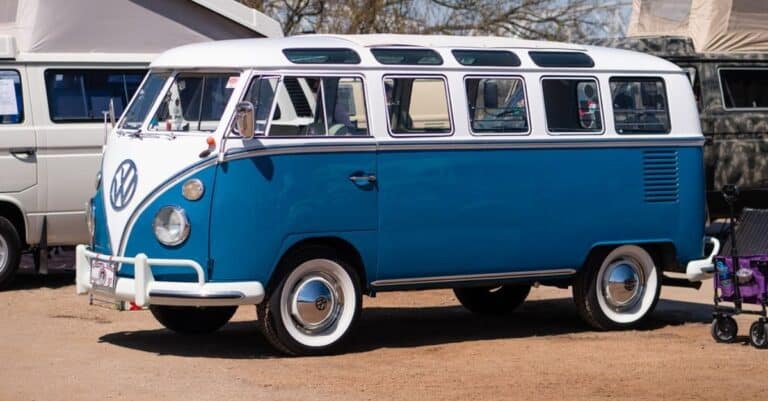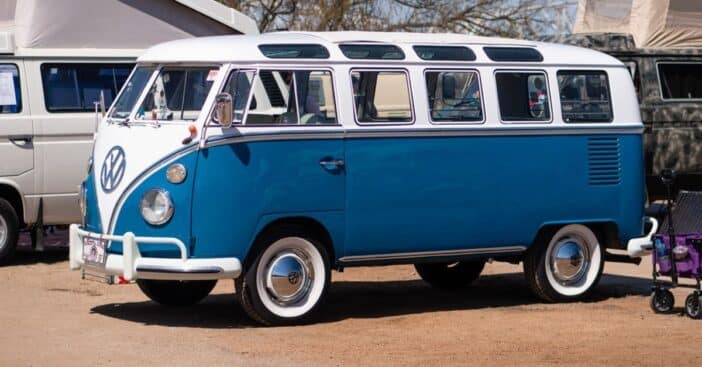 The advent of EVs has come to Volkswagen just in time for the return of the VW Bus to become an electric vehicle. The VW Bus has long been considered a classic, and a modern rendition of it has been a hotly anticipated line. Now, the car company is introducing the world to the ID. Buzz.
The ID. Buzz, introduced on Tuesday, will be available in Europe later this year. North America will have its own rendition and some specs might be different than what Europe is getting, anticipated to get a 2024 release window. Here's what to expect from the return of the VW Bus come again as an electric vehicle.
The Volkswagen Bus is back as an electric vehicle
2024 Volkswagen ID Buzz electric microbus revealed: less flower, more power https://t.co/AZ1rlgKCjy pic.twitter.com/ys0ZHCOBgL

— The Verge (@verge) March 9, 2022
First introduced in the '50s, the compact, iconic body of the VW Bus is back for the 21st century as the ID. Buzz, now entirely electric. Volkswagen revealed the production version, which will be available in two lengths, one standard, the other a long wheelbase. The standard seats five but a six-seater is anticipated in the future.
It is reported that the long wheelbase version will be the only version sold in the U.S. and can seat up to seven people. Meanwhile, a cargo van version can seat three people in the front row; the driver has their own seat, and a two-person bench is situated next to their seat.
The Bus returns as an electric vehicle that balances past elements and future developments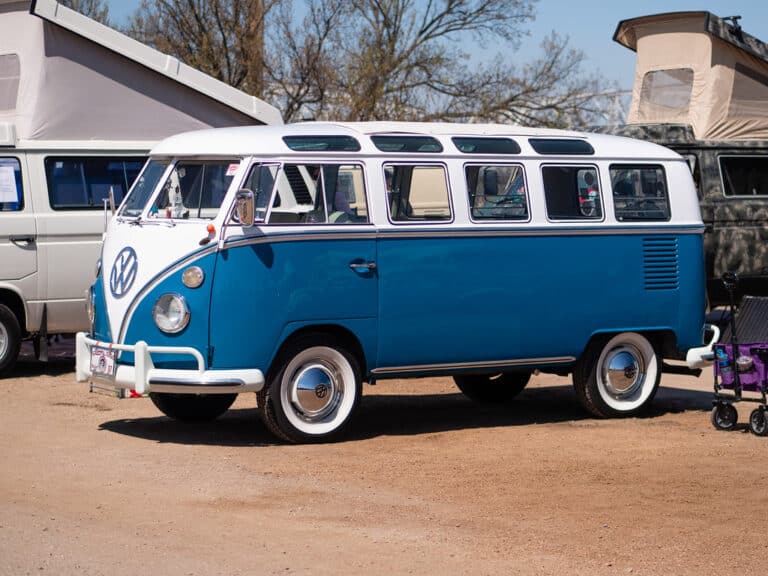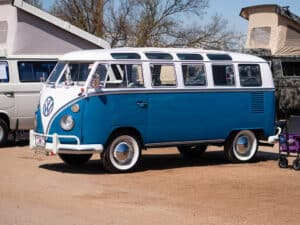 Visually and mechanically, Volkswagen is said to be aiming for a balance between past inspiration and streamlined changes. The VW Bus has been called by many names – the Transporter, the Volkswagen T1 – and its compact shape has become associated with the Hippie movement, bedecked in flowers and psychedelic patterns. Though it was known as a Microbus, or just the Bus, it's still come to be considered something of the first minivan for being able to transport families.
The ID. Buzz has some elements fans of the original will readily recognize, like a back mounting for its motor – but this time, instead of a small engine, it's an electric motor. It also features rear overhangs, a short front, and two-tone paint options. The inside will use recycled plastics instead of leather. It will also have features like a touchscreen and color indicators to warn about oncoming obstacles. This is part of a larger trend in the auto industry to get more electric cars on the roads in the coming years.
The original Microbus is still a classic among car enthusiasts – would you drive this modern rendition?