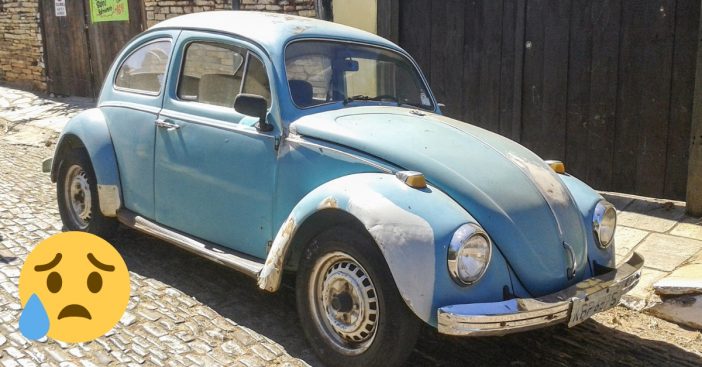 The Volkswagen (VW) Beetle or more commonly referred to as the "Bug", has been sold for 70 years. VW announced that they will be retiring this classic car because sales have increasingly declined. Production of the iconic car will end in 2019.
People have been speculating whether or not the Beetle will continue to be made for months, and it seems they have their answer… sort of. VW recently confirmed that they will end production, but they also hinted the car could one day come back.
The German automaker, VW, has been focusing more on SUVs and a range of new electric cars. They will, however, offer two new special models of the Beetle before retiring it. You will be able to purchase the 2019 Beetle in the Final Edition SE or the Final Edition SEL.
Fans of the Beetle are upset at the news, but the Volkswagen U.S. CEO hinted that the classic design may return one day. They are currently working on the I.D. Buzz, which is a modern interpretation of the once popular Volkswagen Bus. Who knows, the Beetle could return as an electric car or with a completely different design with some classic features.
The first VW Beetle hit the United States in 1949. Sales were high over the years, but now Americans seem to be shifting to bigger and bigger cars and SUVs. They only sold 15,166 Beetles in the United States in 2017. The company is under pressure to increase profits by a new CEO and just couldn't make sense of keeping the car around.
If you still love the "Bug", the 2019 Beetle will have options for a convertible and coupe versions. Both will have 2-liter gas engines with 174 horsepower, a six-speed automatic transmission and average fuel economy of 29 miles per gallon. Pricing will start at $23,045 for the coupe and $27,295 for the convertible.
Over the years, the VW Beetle has been featured in many movies such as Herbie: The Love Bug (1968), Happy Gilmore (1996), Double Trouble (1967), and Footloose (1984).  We will really miss this cool car and hope it continues to be shown in pop culture for many years to come!
What do you think? Will you miss the iconic Volkswagen Beetle or do you think they should be moving on to bigger cars? Will you purchase one of the 2019 versions?
If you still love the VW Beetle, please SHARE the sad news with other Bug lovers! Fingers crossed they eventually re-release the Volkswagen Beetle!