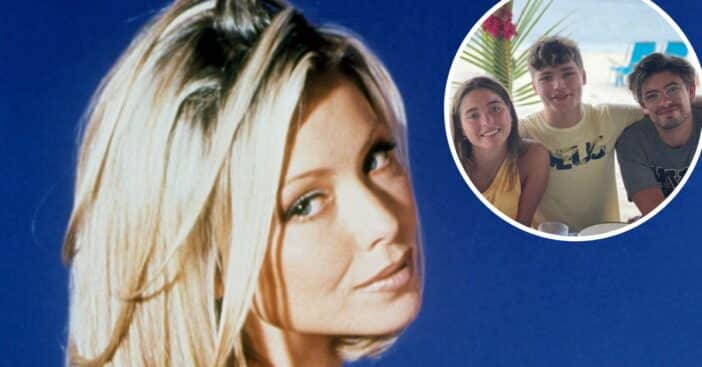 Kelly Ripa and her husband Mark Consuelos' kids are all adults now! Kelly recently opened up on how she can't believe her kids are all grown up as she celebrated her youngest child's birthday. Joaquin is now 19, while Michael is 24 and Lola is 20. Kelly admitted that she really wanted four kids at one point in time, but Mark convinced her that three was enough!
She revealed, "He likes to say that he wanted one and I wanted four and we settled on three. None of that is true. He wanted one, I wanted two, we surprisingly got pregnant with three — and that is still up for debate how that happened — and then our pediatrician said, 'Triangulation with children is very bad, you better have that fourth.' And I was like, 'Well we better get on it.'"
Kelly Ripa can't believe her kids are all adults now
View this post on Instagram

"And [Mark] was like, 'Time out. Let's put a pause, let's enjoy this.' And Mark's rationale for everything — and it does immobilize all other discussions when your husband says this to you — 'You have three healthy children and a husband who loves you, what more do you want?'" she continued.
So, they had three children and she can't figure out how they grew up so fast! Kelly said she was looking through photos of her youngest son to create a birthday video for him and it made her very emotional.
View this post on Instagram
Kelly added, "You blink, and when parents would say this to me, I would tune them out… cause they would say, 'You know, the days are long but the years are short.' And I'm sitting there with three kids going, 'The years are long too!' You know what I mean? And then suddenly you blink and they're gone."
Now, Kelly and Mark are empty nesters and said they are enjoying it.