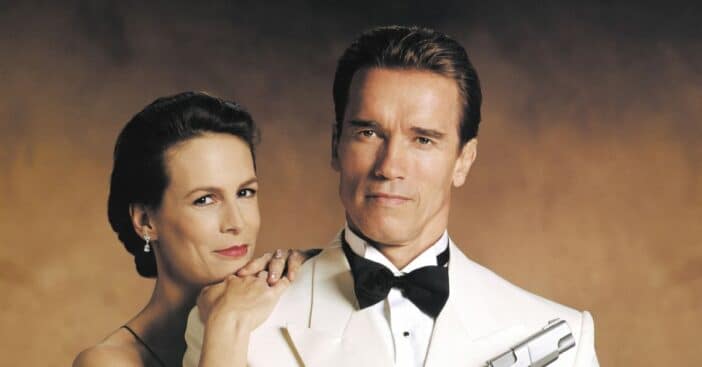 Arnold Schwarzenegger and Jamie Lee Curtis star in the 1994 film True Lies. In the film, Arnold and Jamie Lee play a married couple. Jamie Lee's character Helen believes her husband, Harry is just a computer salesman. However, he's actually a secret agent working for the U.S. government. When he finds out she's bored with her life and considering an affair, he sends her on a "mission."
If you've seen the film, you may remember the hilarious striptease scene. Turns out that Jamie Lee actually improvised that quite a bit! The scene was in the script but it wasn't clear how Jamie Lee should film the scene.
Jamie Lee Curtis improvised the striptease scene in 'True Lies'
She said, "There was no rehearsal. There is no choreographer. (Director James Cameron) said to me, 'What do you want to dance to?' It was when John Hiatt's Bring the Family album was out, and I said, 'There's a song called 'Alone in the Dark' that has this really funky rhythm.' And I said, 'I really like that song,' and that's what they played."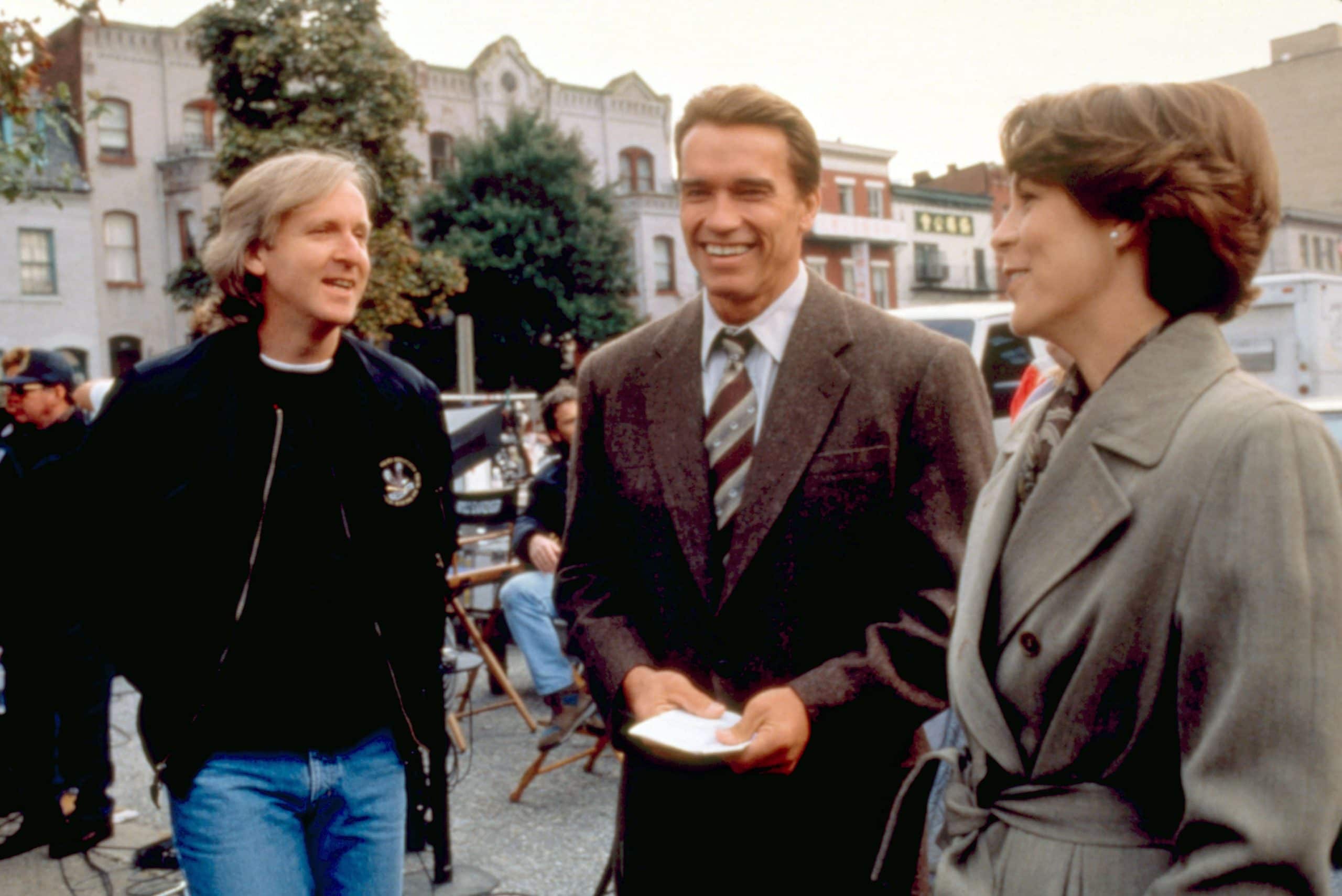 She added that James asked her to slip and fall on the floor during the scene. Jamie Lee continued, "It's because Jim knew that the dance was too sexy, it was too real… He knew he needed to break the spell of what the husband had put his wife through. I think we did two takes where I let go of the pole."
The movie was a big hit but Jamie Lee almost wasn't cast in it! Arnold didn't want her to play his wife because he was actually good friends with her father, actor Tony Curtis. However, James stepped in and said that it was written for her.