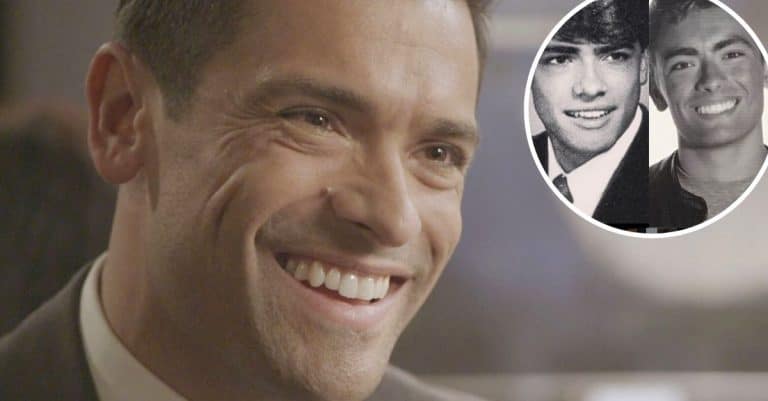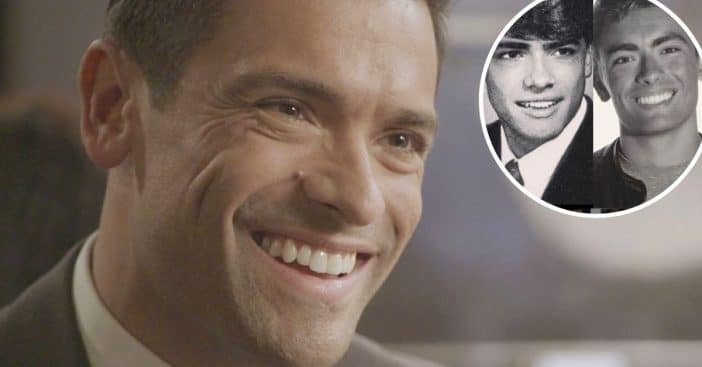 UPDATED 2/21/2022
Kelly Ripa's husband Mark Conuselos and their son Michael look just like twins! Michael appeared again in the show Riverdale as the younger version of his dad's character. To promote the episode, Kelly shared a photo of Michael next to a photo of Mark as a teen. They look identical!
The photo of Mark was from 1989 while the photo of Michael was from a few years ago in 2016 when he was a senior in high school. Michael has played a young Hiram Lodge on Riverdale in several episodes. He also worked as a production assistant on the show The Goldbergs. Perhaps he is following in his parents' footsteps!
Mark and Michael look identical in photos
View this post on Instagram
She captioned the throwback photos, "Tonight on @thecwriverdale 8 est. The graduation. Thought you might like to see the Hiram's, old and young, senior pictures 🎓🎓#twins 1989 vs. 2016. #riverdale #daddy"
RELATED: Kelly Ripa And Mark Consuelos's Mini-Me Son Will Play A Younger Version Of His Father On TV
View this post on Instagram
Kelly has shared photos of the two men and noted their similarities before. People flocked to the comments to say just how much they looked like twins! They have the same nose, smile, hair, and face shape. The resemblance is truly uncanny.
One nice thing that's come out about Michel arose in an interview with Entertainment Tonight where he talked about how much he admired his parents' marriage. "One hundred percent they're relationship goals, and it's because because I've been with them the longest [as their first-born child]," he said. "Not a year after they were married, about a year, then I came into the picture. So we kind of grew up together; at least that's how I see it."
What do you think? In conclusion, listen to Michael's thoughts on playing a younger version of his dad on TV: