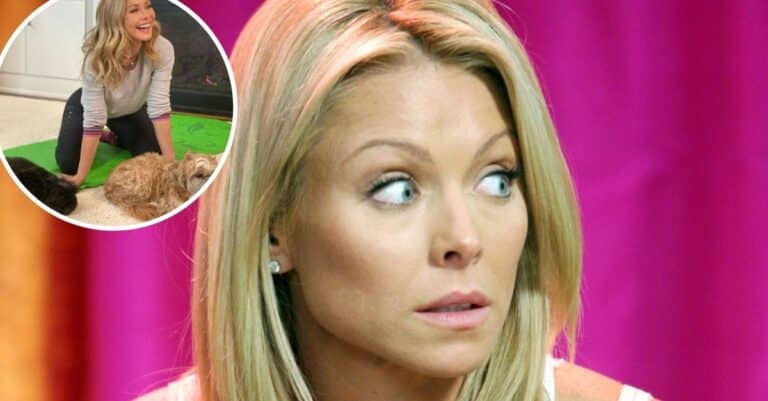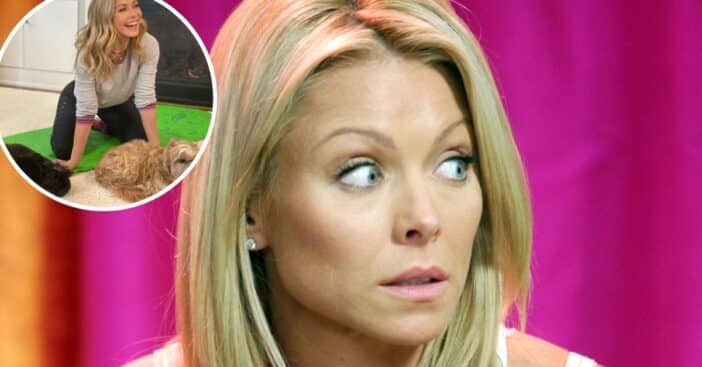 Kelly Ripa gave fans an inside look at her relaxing weekend. It appears Kelly was doing some yoga and her dogs joined her for some stretching and relaxation! In the photo, Kelly leans over a yoga mat next to her two pups, Chewie and Lena.
Kelly looks pretty cozy right next to a fireplace. She captioned the photo, "Downward dog day 🐶 #dogsofinstagram #lena #chewie 📷: @instasuelos" Lena was adopted during the pandemic and Kelly admitted that they wanted to adopt another dog but didn't want their dog Chewie to feel left out!
Kelly Ripa enjoyed some yoga with her two dogs
View this post on Instagram
In March 2021, Kelly shared, "My whole fear was that I didn't want Chewie to feel replaced in any way. My kids want her to be named Leia, as in Princess Leia, because we have Chewie. I don't know. I need guidance." It appears they gave her a spin on the name Leia, opting for Lena instead. Kelly and her husband Mark share three children, Lola, Michael, and Joaquin. Kelly and Mark are currently staying in Michigan to support their son, Michael who is on the wrestling team at The University of Michigan.
The family of five celebrated Lena's first birthday back in September 2021 and shared some sweet photos of her. She seems to be fitting right into the family and Chewie doesn't seem to mind too much! Now tell us, did you adopt a pet during the pandemic too?