Whoopi Goldberg, co-host on ABC's The View, has been suspended from her post for two weeks. The move follows her remarks on Monday concerning the Holocaust, an event which she said "isn't about race."
This comment gained a lot of attention online with members of affected communities objecting that the Holocaust was, indeed, very much about race, and Goldberg issued an apology that sparked debate of its own. ABC News president Kim Godwin acknowledged this apology in a statement on Tuesday but stands by the suspension decision.
Whoopi Goldberg is suspended from 'The View'
— ABC News PR (@ABCNewsPR) February 2, 2022
The social media pages of ABC News PR shared a statement from Godwin announcing the decision to suspend Goldberg from The View. "Effective immediately, I am suspending Whoopi Goldberg for two weeks for her wrong and hurtful comments," the statement reads. "While Whoopi has apologized, I've asked her to take time to reflect and learn about the impact of her comments."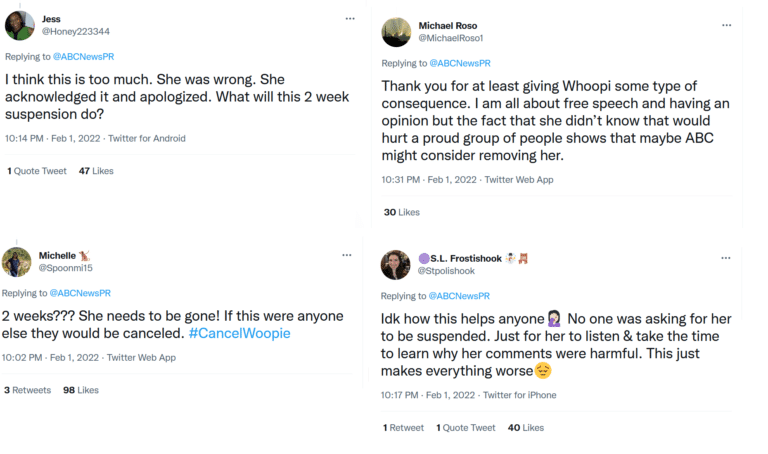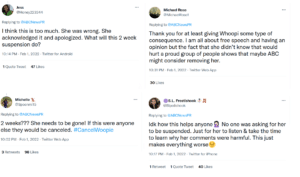 The announcement went on to add, "The entire ABC News organization stands in solidarity with our Jewish colleagues, friends and communities." The post went live Tuesday evening and, similar to this situation, inspired further debate. Some pointed to incidents in the past where a host made a divisive statement and was outright fired and that precedent should be maintained – or that her comments warranted such a response. Others noted that Goldberg had apologized in multiple ways – on social media and on live television – and owned up to the mistake.
Cause and effect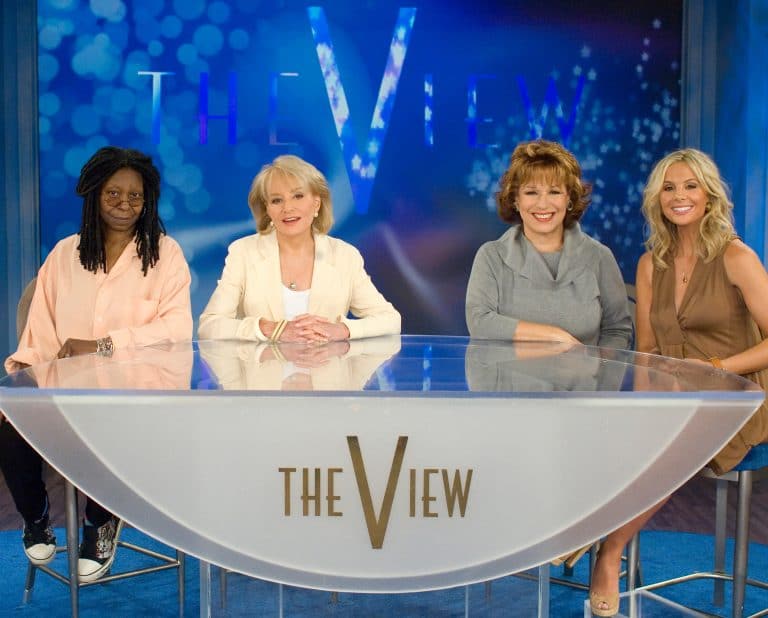 In addition to tweeting a reply to her social media followers, Goldberg also opened The View the following day with an apology, saying "I tweeted about it last night but I want you to hear it from me directly." She went on, "I said something that I feel a responsibility for not leaving unexamined, because my words upset so many people, which was never my intention. I understand why now, and for that I am deeply, deeply grateful because the information I got was really helpful, and it helped me understand some different things."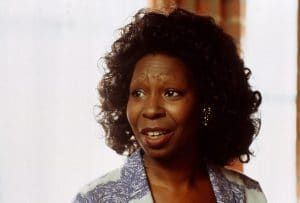 Amending her comment on Monday that looking at the Holocaust isn't a matter of race, she said it "is indeed about race because Hitler and the Nazis considered Jews to be an inferior race." Those who objected to her comments and subsequent apology wanted her to consult with experts and Holocaust survivors, which she did. She concluded, "Now, words matter and mine are no exception. I regret my comments, as I said, and I stand corrected. I also stand with the Jewish people as they know and y'all know, because I've always done that."
What do you think of the response?