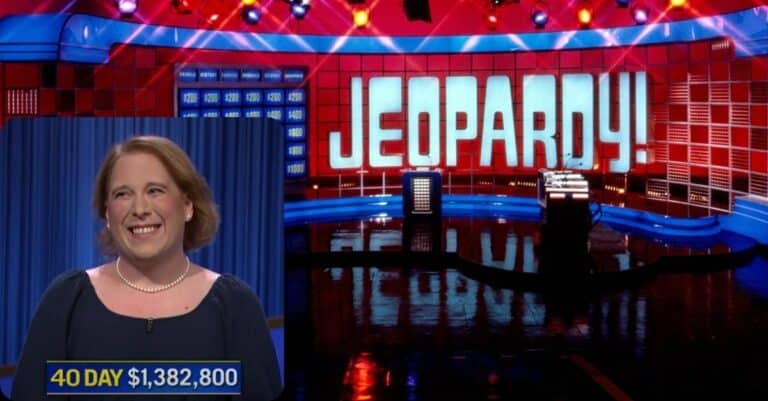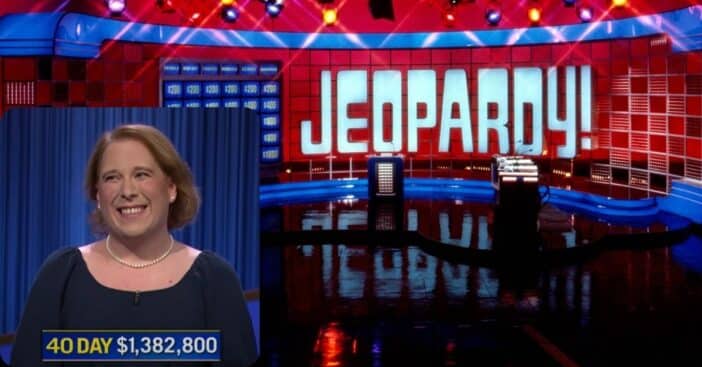 Amy Schneider, who has been making headlines for her winning streak on Jeopardy!, has finally had her streak come to an end with 40 wins. She lost in an episode that aired Wednesday, which ended the second-longest winning streak in the show's history.
She was defeated by Rhone Talsma, who raked in $29,600 in the latest game, besting Schneider, at $19,600. Schneider leaves the show with nearly $1.4 million in winnings and has no regrets about the streak coming to an end.
Amy Schneider's winning streak comes to an end
"I got about $1.2 million more than my best case scenario in my imagination," Schenider said just moments after her defeat. Nearly all of Schneider's wins had been in 2-to-1 blowouts going into Final Jeopardy.
"It's really been an honor," Schneider says. "To know that I'm one of the most successful people at a game I've loved since I was a kid and to know that I'm a part of its history now, I just don't know how to process it."
View this post on Instagram
She continues, "I had thought that Rhone was going to be tough going into it… I loved hanging out with him, we had great conversation before the taping, but I could tell that he was here to play and that he was going to be good. I still came very close to winning, but I did feel like maybe I was slipping a little bit. And once it was clear that he was fast on the buzzer, I knew it was going to be a battle all the way."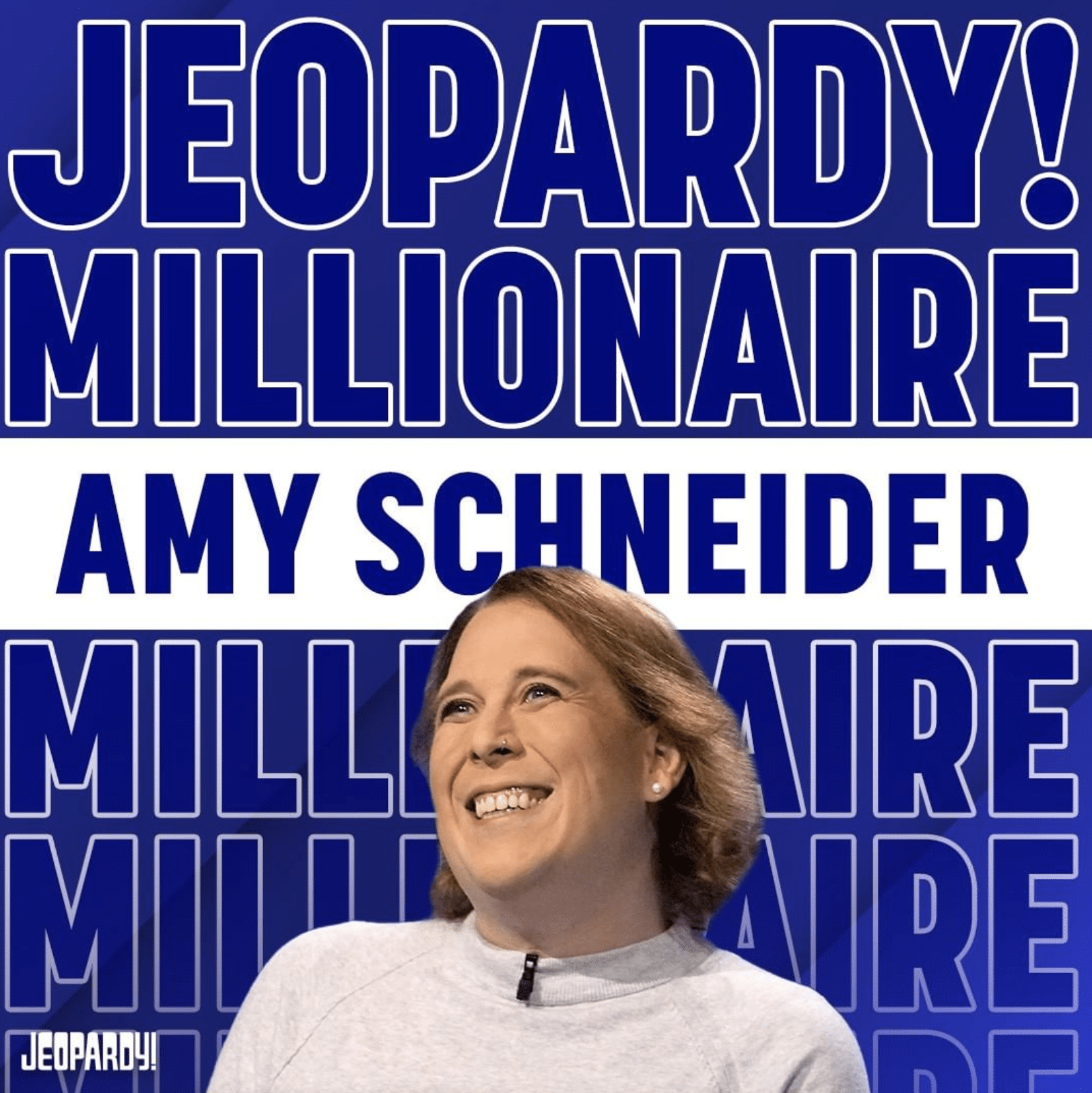 Schneider was leading for most of the Double Jeopardy round until Talsma nailed a late Daily Double and doubled up from $7,800 to $15,600, which put himself in a decent position to potentially overtake Schneider in Final Jeopardy. The last question was under the category "Countries of the World." They were asked about the only nation that ends its English spelling with an "h" and is also among the world's top 10 most populous countries. Talsma had answered correctly, "What is Bangladesh?" while Schneider came up empty-handed. He had a winning bet of $12,000 and Schneider had a losing wager of $8,000.
Schneider's 40-game streak is second to Ken Jennings' record of 74 consecutive wins.