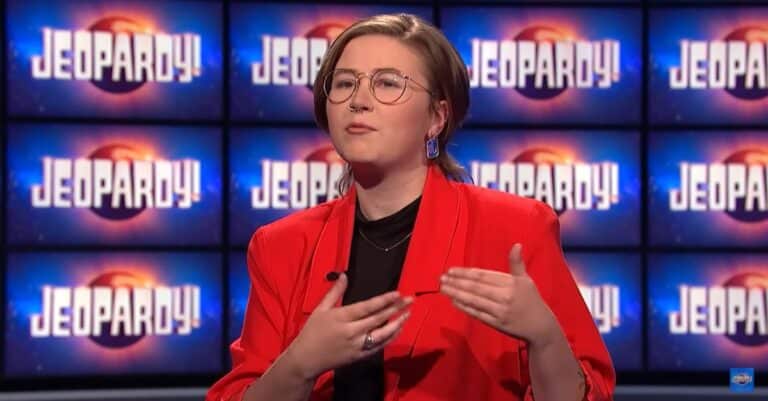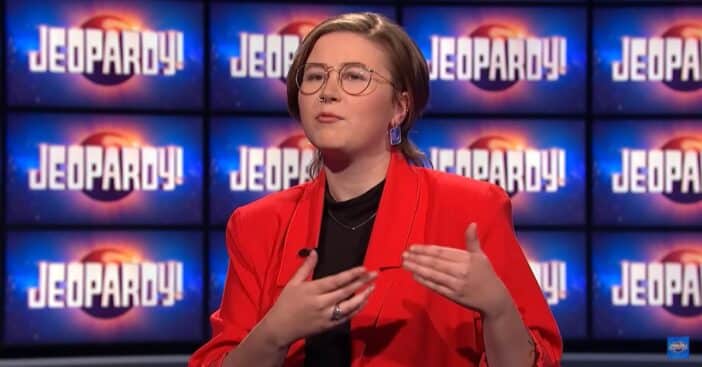 Jeopardy! has a long-established history of elevating trivia stars to new heights, setting new records all the while. Mattea Roach became the latest star as the show's first Gen Z champion, amassing a 23-game winning streak; this, however, has officially come to an end.
It was Danielle Maurer who unseated the Canadian tutor, and it all came down to one question and one dollar. But it was just one game that Roach was hoping to win when she started her Jeopardy! journey, hosted in an alternating pattern by Ken Jennings and Mayim Bialik. Learn just how Roach's streak came to an epic conclusion and where she'll be going from here.
The final win streak for Mattea Roach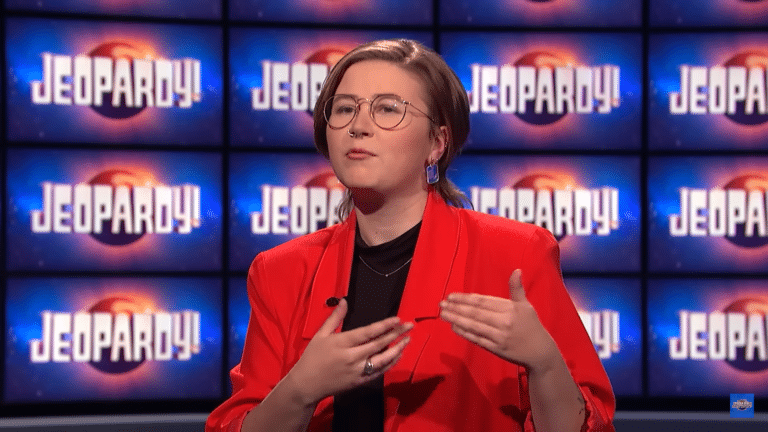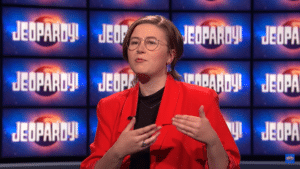 Roach, herself just 23, captivated Jeopardy! audiences and participants alike by securing such a string of consecutive wins at such a young age. That streak came to an end in Friday's episode, specifically during the Final Jeopardy! segment. The clue was "These 2 mayors gave their names to a facility built on the site of an old racetrack owned by Coca-Cola magnate Asa Candler." By that point, Roach had amassed $19,200 and wagered $3,601 on a question. Getting that question wrong, answering "Who are Churchill and Downs? idk," put Roach at $15,599.
While Roach gave an incorrect response, newcomer Maurer provided the right answer, which was "Who are William Hartsfield & Maynard Jackson?" By that point, Mauer, a digital marketing manager, had earned $11,400 and wagered $4,200. Her success put her at $15,600, exactly one dollar more than Roach's total. Mauer finished in first place and Roach in second.
Roach's place in the 'Jeopardy!' hall of fame and champions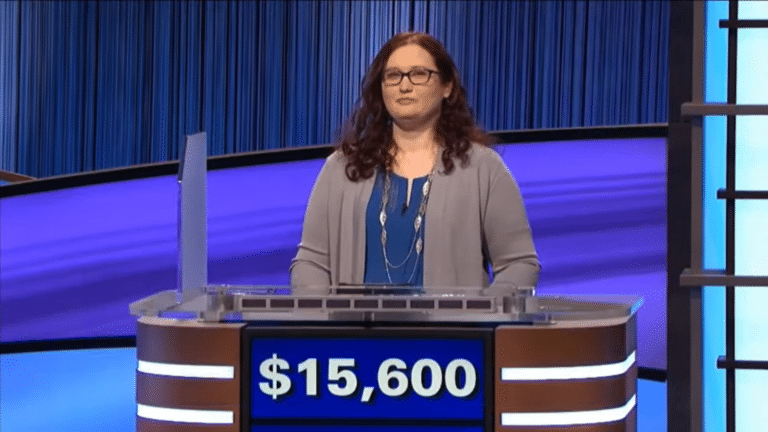 This may be the end of the impressive winning streak from Mattea Roach, but she's not disappeared from the gameshow yet. She has the fifth-highest win streak and seasonal earnings from her wins. That puts her only behind Ken Jennings with the highest, followed by Amy Schneider, Matt Amodio, and James Holzhauer for consecutive games won; the rankings for highest earnings look very similar. But if you ask Roach, all of this was a huge surprise she still does not feel worthy of. "When I think of the caliber of those four players, I really don't feel like I deserve to be mentioned in the same breath as them to be honest," admitted Roach. "And there's a noticeable financial gap between my money and theirs, but it's an amazing accomplishment. Like, I can't believe it. It's such a huge honor that I am being spoken of in relation to people like Ken, James, Matt, Amy. It's, wow. There's no words."
Mattea Roach, it has been a pleasure watching you play. See you in the Tournament of Champions. pic.twitter.com/YVXnmUzecl

— Jeopardy! (@Jeopardy) May 7, 2022
This flies in the face of what Roach set as her goals when starting Jeopardy! She says, "It feels still kind of like a dream. I really came down here hoping to maybe win one game and so I still can't believe it. You know, it's strange, obviously I didn't come through in the last one, but I still feel so happy and so lucky to have had this experience." Mauer herself felt excited by the experience, both for winning and competing against such a recent star. "It was one of the most incredible experiences of my life," said Mauer. "To not only get in there and win, which I was thrilled and excited about, but for me to have it be against a 23-day champion."
The upcoming Tournament of Champions will see Roach return to Jeopardy! to compete against Schneider and Amodio. Who do you think will win?