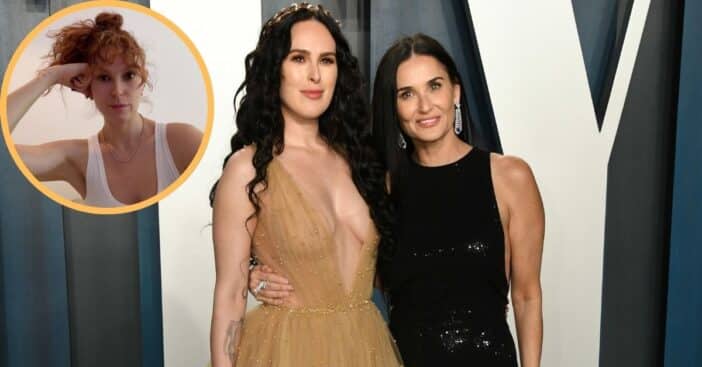 Rumer Willis is channeling her mother, Ghost star Demi Moore, in more ways than one. Not only does her appearance show more resemblance to Moore in recent photos, as opposed to her father Bruce Willis, but she is engaging in the practice of sharing makeup-free selfies that Moore has taken up.
This similarity is no coincidence, either. Moore's social media page is increasingly populated by candid photos without makeup, sometimes without any hair styling as well. The only adornment is a pair of large, dark-framed glasses. According to Rumer herself, Moore has been influential with these photos.
Rumer Willis goes makeup-free again in new selfie
View this post on Instagram
Over the weekend, Rumer took to Instagram to share a photo of herself with her over 900k followers. The picture shows Rumer wearing a simple sleeveless white shirt, leaning her head against her hand, with her hair tied up in a pile of orange waves as she smiles at the camera with no filter and minimal touchups.
The only caption provided is made up of emojis, one of a face gasping and the other of the wind from that breath. The replies in the comment section made similar use of emojis, though with many hearts, flames, and flowers. While in the past, Rumer and her sisters have most often been told they resemble their father of Die Hard fame, something in this photo is unmistakably channeling Moore, between the smile, bare face, and easy, confident comfort in her pose.
Demi Moore inspired Rumer Willis to go makeup-free more often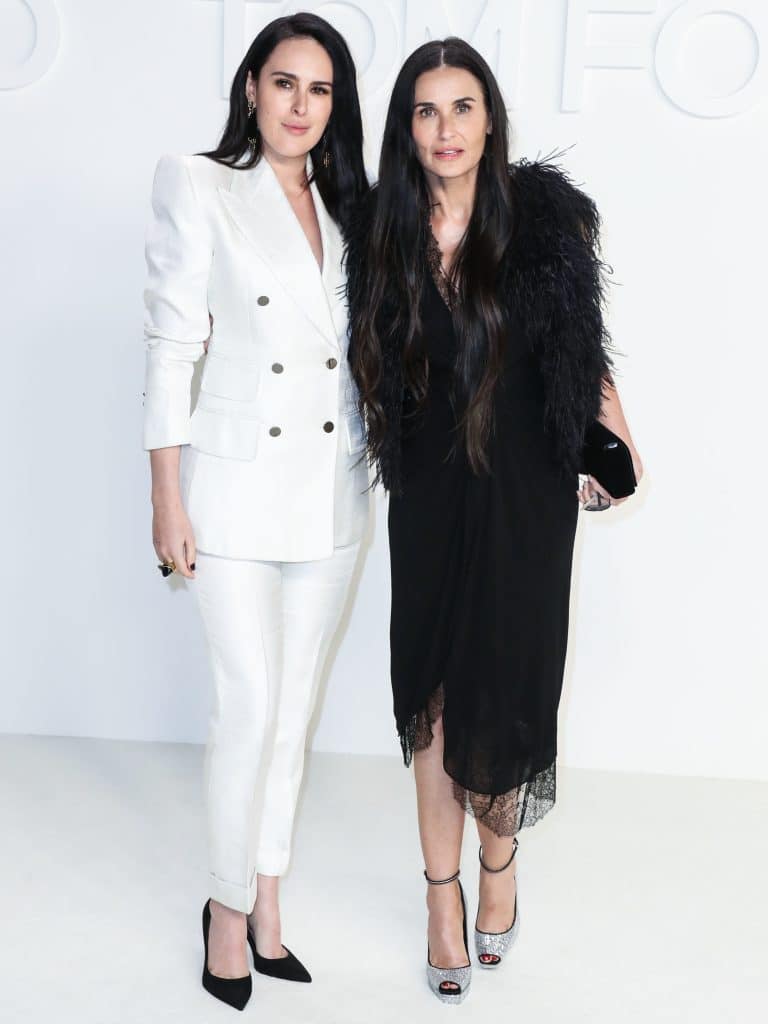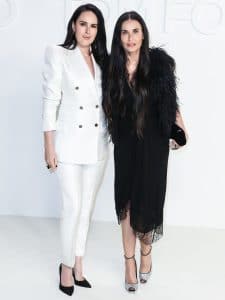 Moore has an increasing amount of selfies of her own without any cosmetics. Her recent bathtub photo was very candid compared to red carpet pictures, yet still sparked major traction from Moore's 2.7 million followers. Replicating this trend was a deliberate choice on Rumer's part.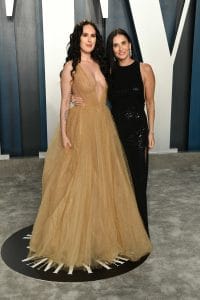 "My mom was definitely a big reason why I started wearing less makeup," Rumer admitted, "and just always taking really good care of my skin." She now exercises what she calls a "less is more" approach. Or maybe "less is Moore?" The primary exception is oils because Rumer loves the fragrances they give off. In place of any foundation, primer, blush, concealing cream, and the like, Rumer recommends hydration "inside and out," and keeps a hydration mist on her whenever she goes out.
Do you see the resemblance?
View this post on Instagram