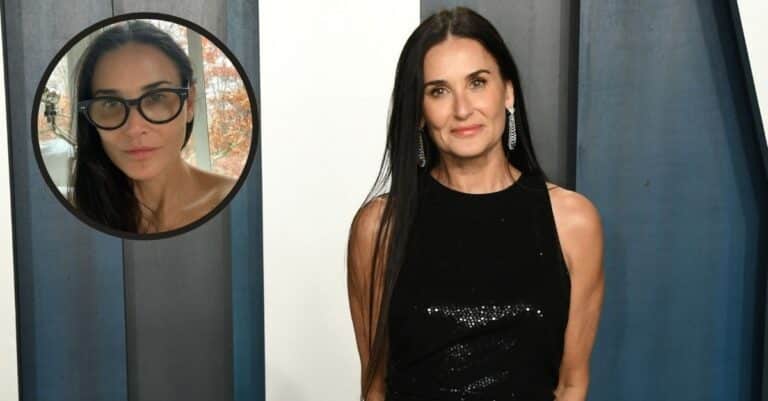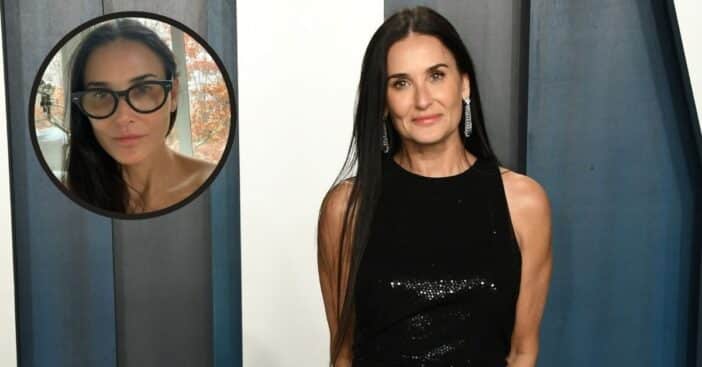 At 59 years of age, Demi Moore is timeless as ever in a new photo of her enjoying some relaxing bathtub time. The shot went live two days ago, one month after her birthday, and offers her 2.6 million followers a glimpse into how Moore spends her downtime.
The Ghost star has been in the spotlight since her breakout in the '80s, with her looks causing many to regard her as a sex symbol. In the industry, she has also been a key player in the push for equal pay for women in Hollywood. In her personal life, Moore is the parent of three with actor Bruce Willis. Lately, in private, she is enjoying a meditative lifestyle.
Demi Moore unwinds with bathtub meditation
View this post on Instagram
On Saturday, Moore shared a photo of herself from the shoulders up while relaxing in a partially unseen bathtub. Behind her, viewers can see a showerhead, towel, and expansive windows overlooking trees turned orange and red in the cool weather.
RELATED: Demi Moore Stuns In Matching 'Labor Day Weekend' Bathing Suits With Daughters
Moore looks at the camera with pursed lips from behind large, thick dark glasses. "Early morning hot bath and meditation," her caption reads. "Solitude and Wind Songs." She ends it with a soothing white heart, like a cloud. The shot has received 132k likes, with over 2,800 comments flooding in to express awe at her looks. Among those comments, one noted Moore is "Aging beautifully."

Natural, ageless beauty
Moore's Instagram is rife with photos of the actress just deciding not to age, both with flattering clothing and makeup and without any primping done to her face. This latest photo, for instance, shows Moore essentially free of makeup or hair styling. Her family noticed this time-defying miracle, with Scout Willis, the second of Moore's daughters, writing, "Oh my goddddddddd skin skin skinnnn."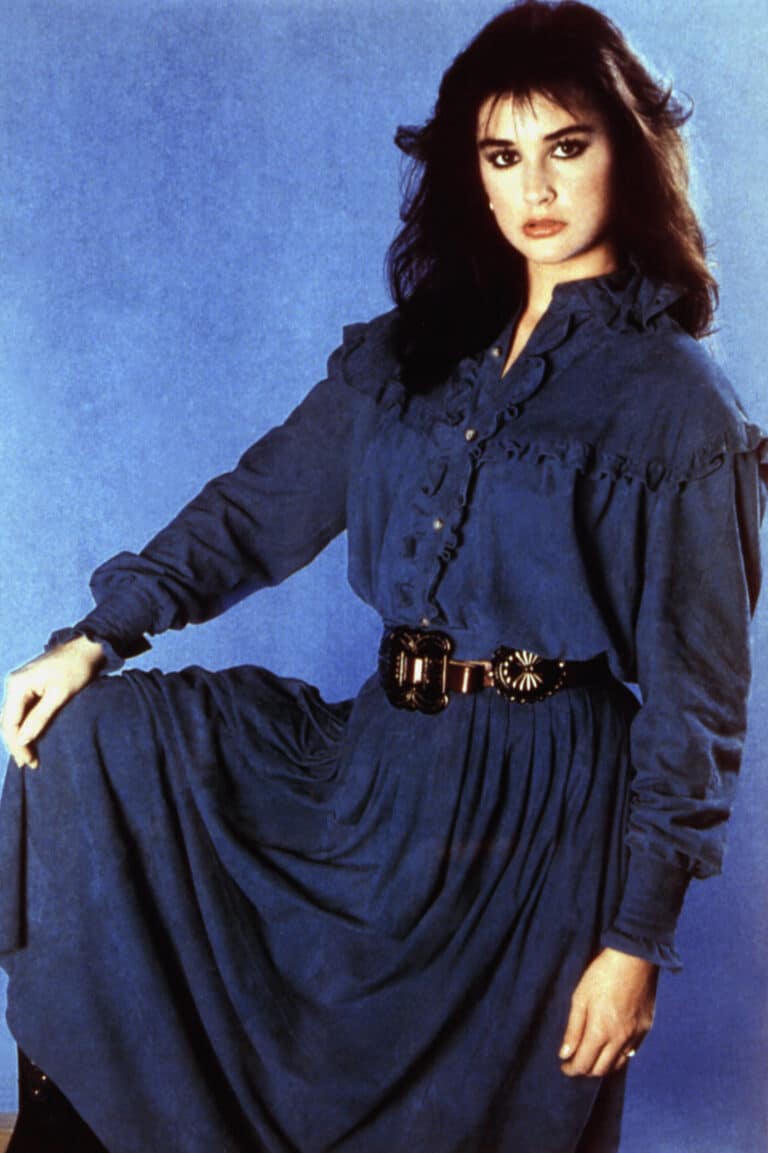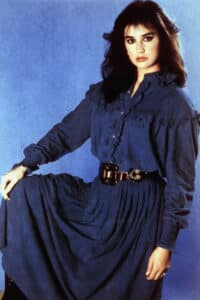 Jump back a month ago and Moore sported a black blazer and matching bra, showing easy confidence in her body as she nears 60. In the 2021 Fashion Awards in London, she bedazzled attendants in a shimmering gown. Though she is boldly marching ahead into a glamorous future, Moore has also looked to the past, sharing throwback photos of herself and John Stamos from their General Hospital days. For perspective, that was 40 years ago from when she posted the nostalgic photoset.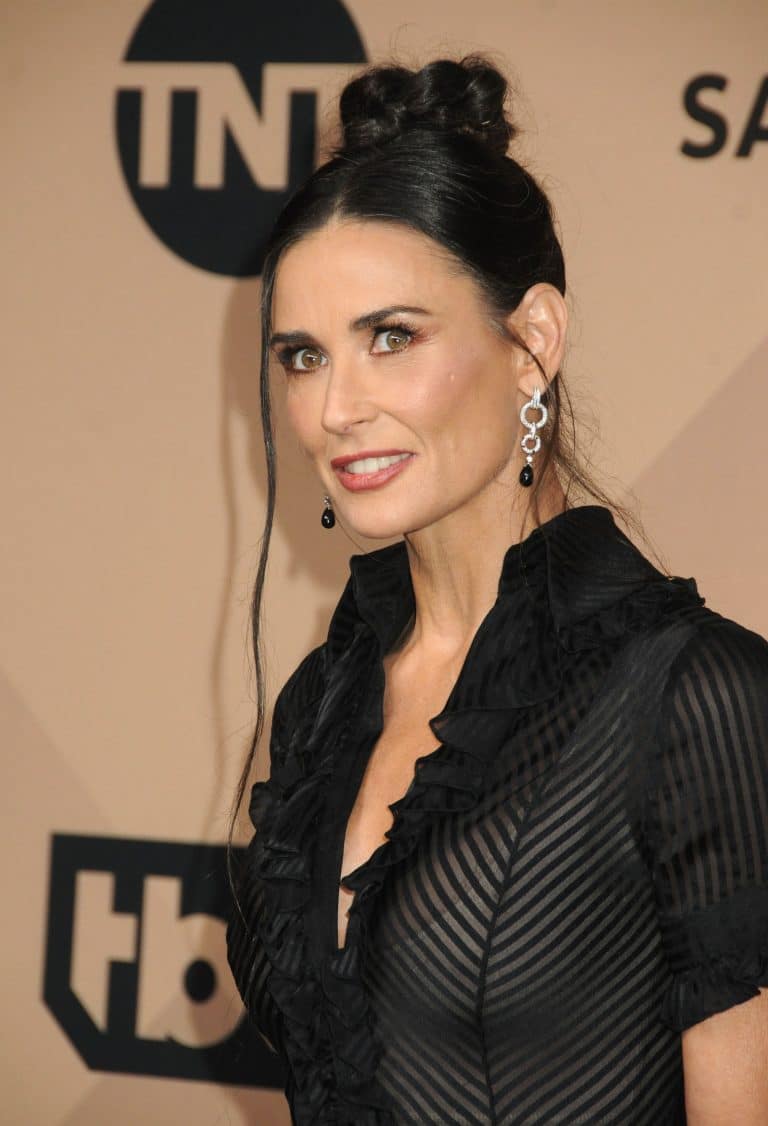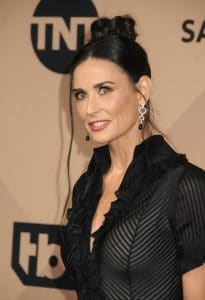 RELATED: Demi Moore's Daughter, Rumer Willis, Looks Jaw-Dropping In New Poolside Photos