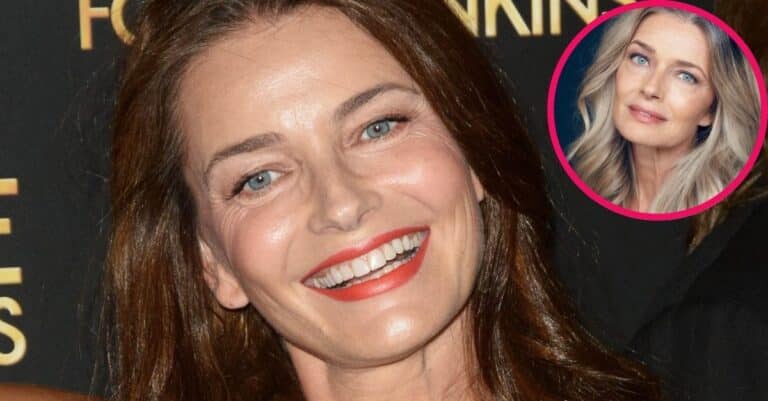 Paulina Porizkova has long been a vocal advocate for women in the beauty industry, who she feels are treated as if they have a very short shelf life. Her social media page has become partially dedicated to combating these trends, and in one of her latest posts, Porizkova outlines just why aging women are still beautiful.
Five days ago, Porizkova shared a post to Instagram that shows the model without filtering or makeup. Porizkova herself is 56 and has already been overlooked by colleagues, an experience she believes other women in and out of the industry have faced. She has a message for all of them.
Paulina Porizkova sheds light on aging women still being beautiful
View this post on Instagram
Porizkova has shared accounts of men looking past her at recent events, attributing this treatment to her age and the idea that her beauty has run out. This makes the issue personal to her, and she explains that her posts are not to draw a spotlight to solely herself, but rather to all in a similar situation.
Porizkova also explains that she could pursue surgery to stay looking a younger age but does not. "Why don't I?" her post asks. "I believe our aging faces and bodies are not caving ceilings that need to be fixed. It's only a different kind of beauty that is not quite accepted or seen. It's the lushness of summer heading into the colour explosion of the fall."
How should aging be treated?
View this post on Instagram
"It's a different kind of beauty," the post continues. "One to be celebrated and embraced for its change. We all have personal preferences for the seasons, but it doesn't negate the beauty of each. It's up to us, the sisterhood, to applaud one another until the rest catch up."
I'd like to thank all the men who are now on my feed telling me I should be invisible at my age. You're proving my point.

— Paulina Porizkova (@paulinaporizkov) January 9, 2022
Her social media page promotes togetherness and positivity, for a shameless discussion on aging. It is having the desired effect; followers are expressing gratitude to Porizkova for shining a light on these issues and for reminding not just men but other women that aging is beautiful. It is fitting that she utilizes the metaphors that she does; the body can easily be objectified, its presence overlooked. But Porizkova asserts that they are forces of nature, all inspiring to behold.