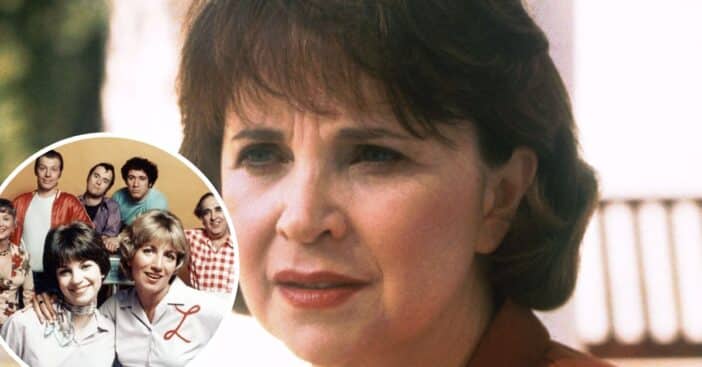 Laverne & Shirley star Cindy Williams recently reflected on the deaths of her co-stars. Cindy lost the Laverne to her Shirley, actress Penny Marshall back in 2018. This past November, she also lost Eddie Mekka who played Carmine Ragusa on the popular series.
Laverne & Shirley premiered in 1976 and was a spin-off show of Happy Days. Cindy is now 74 years old and cannot believe that she has lost so many dear friends. She shared, "I haven't processed any of it. I still haven't processed Penny [Marshall] passing. I still talk to her – I still think I'm going to go over there and tell her something, and you know, Phil [Foster] and Betty [Garrett], I still see them as present. I know they're not, but I still see them and relate to them as present."
Cindy Williams is sad that so many of her 'Laverne & Shirley' co-stars have passed away
Cindy also said that she has a very special place in her home to honor her former cast members. She added, "Since Eddie [Mekka] recently passed, I put the framed cast picture on my mantel and I have candles lit. I was just looking at it and thinking, 'You're [all] gone,' and I could hear them laughing at me and saying, 'Check, check, check…' Then I realized, it's just Michael [McKean] and me that are left. I feel like calling him and saying, 'I'll race you to the finish line.'"
She continued, "It's just surreal to me. It's like they are all in another land. I know they are happy, because I believe in heaven. I believe in a fun heaven, and that they are all having fun together. Michael and I are the odd men out right now."
While Cindy misses her friends greatly, she said that she has peace knowing that they did something so special together. The show Laverne & Shirley lives on in the hearts of many fans and it is so great that you can still watch it today.