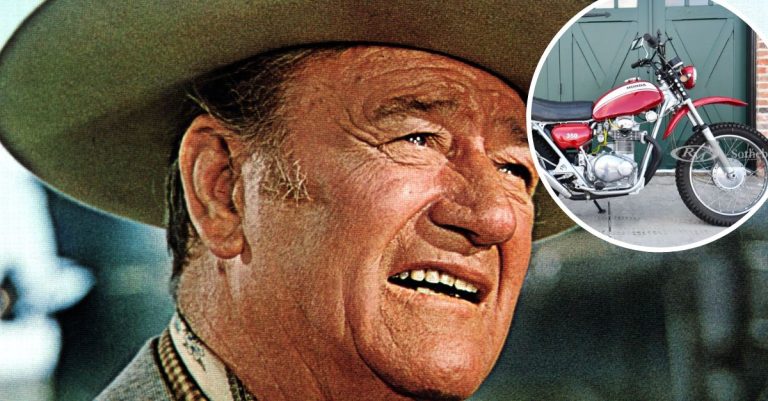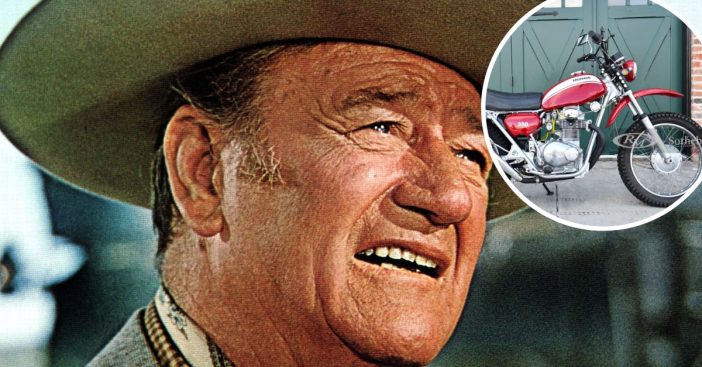 You could own a motorcycle that was once owned by the great John Wayne. The bike is going up for auction by RM Sotheby's in January. The new owner will receive the ownership transfer document as proof of John Wayne's past ownership. It is a Honda SL350.
He reportedly purchased this exact bike on December 21, 1971. He worked with the brand of bike while filming the movie Big Jake in Mexico and loved it so much that he bought his own after finishing the movie. The Honda SL350 was released in 1969, so it was relatively new when he purchased it. They were made until 1974.
John Wayne's Honda SL350 is going up for sale
John filmed the movie Big Jake in 1970 and got to work with his sons Patrick and Ethan. Richard Boone and Maureen O'Hara also starred in the film about a kidnapping. They used the bike in the movie because it could handle the Mexican desert well.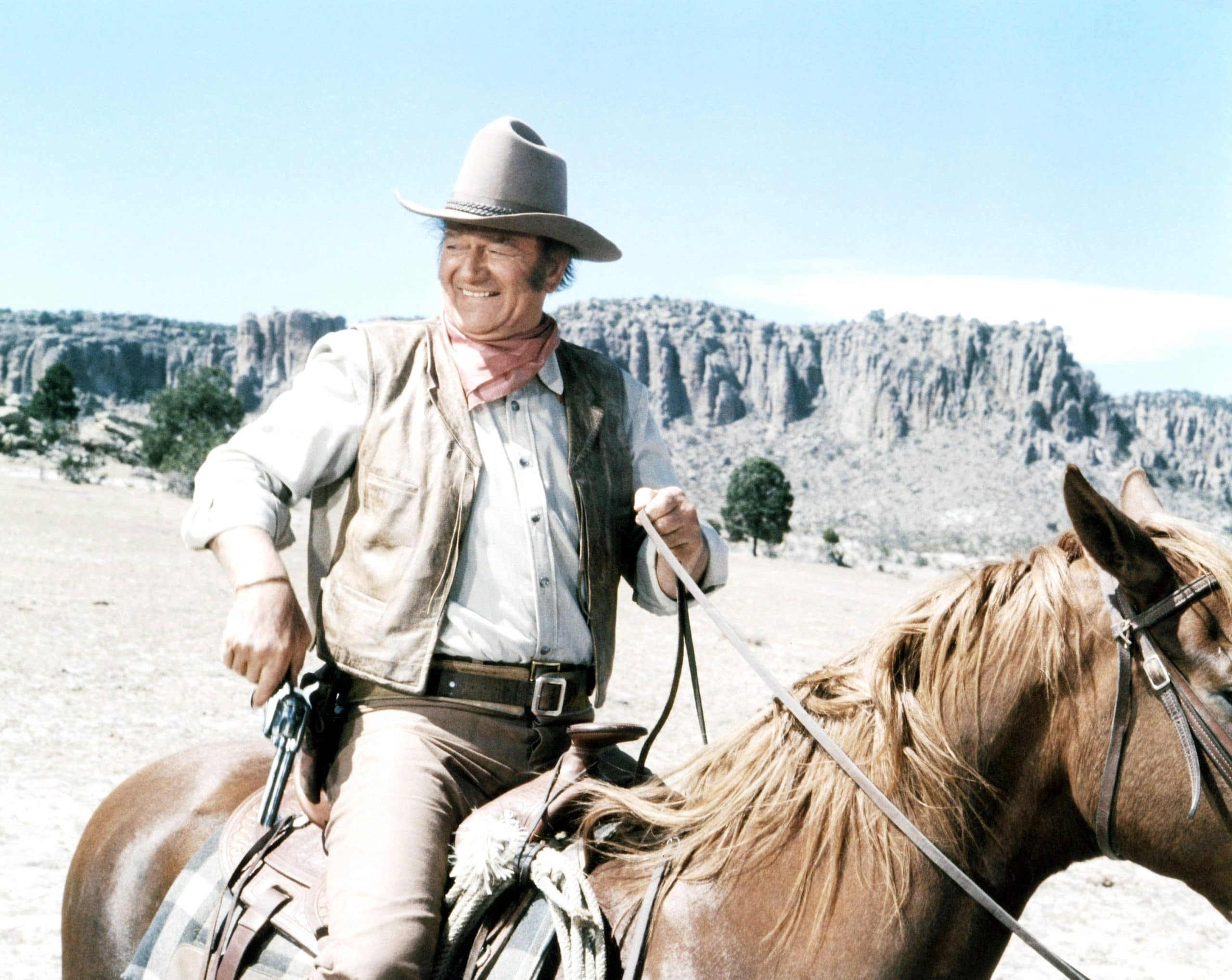 Since John owned it, it has been restored to its original condition, so you can feel just like John riding it in the desert. It is mid-sized and reportedly has a very reliable engine so it will last. The bike has a top speed of 86 mph and can get you from 0 to 60 in about 8.6 seconds.
If you're interested in bidding on this specific motorcycle that John Wayne used to own, click here to save the listing and view more details. Would you love to own John's Honda SL350? It looks like it is still in great shape!