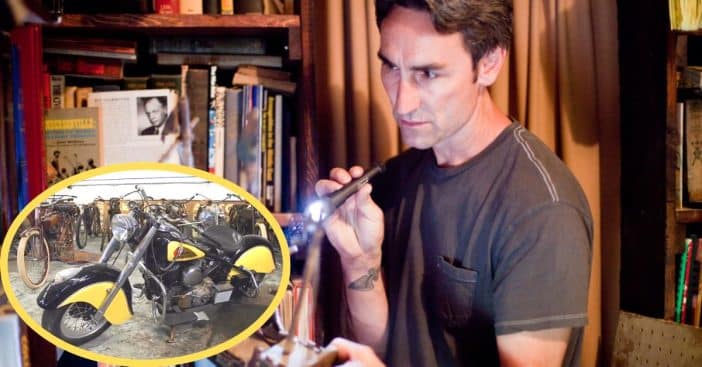 Thanks to his extensive work on American Pickers, host Mike Wolfe knows the intrinsic value in motorcycles. He owns quite a few – dozens upon dozens, to be exact. But that collection is going to be cut in half soon, as Wolfe prepares to sell almost half his motorcycle collection at auction.
Wolfe has bikes that are in various stages of repair, with some remaining exactly as he found them. There, he finds additional value, since bikes like that are "telling you its story as you're looking at it." In fact, he's a big bike nerd. So, why is he getting rid of over half a hundred of his? Because he loves them.
Mike Wolfe is putting much of his impressive motorcycle collection up for auction
View this post on Instagram
Wolfe is putting over 60 vintage motorcycles up for auction; they account for almost half of what he owns. Collecting historic bikes is a beloved pastime of Wolfe's and this is not the first time he's sold his treasures; they've been sold on and off over the years But USA Today writes that this is the first time he's doing something at such a huge scale. For this task, he entrusted Mecum Auctions, which just oversaw an auction for Elvis Presley's private jet.
The ball is in his court now, a change from what he usually experiences through American Pickers. Usually, he recalls, "We get a call like, Hey, I need to start downsizing. I need to start focusing. I need to start really appreciating the things that I truly, truly love … and that's what I'm doing." Like the people he works with on American Pickers, Wolfe will be parting ways with "some of the world's rarest and most highly sought-after motorcycles," according to Mecum. But why even pursue such an emotional task?
There's a lot of weight behind this big motorcycle sale for Mike Wolfe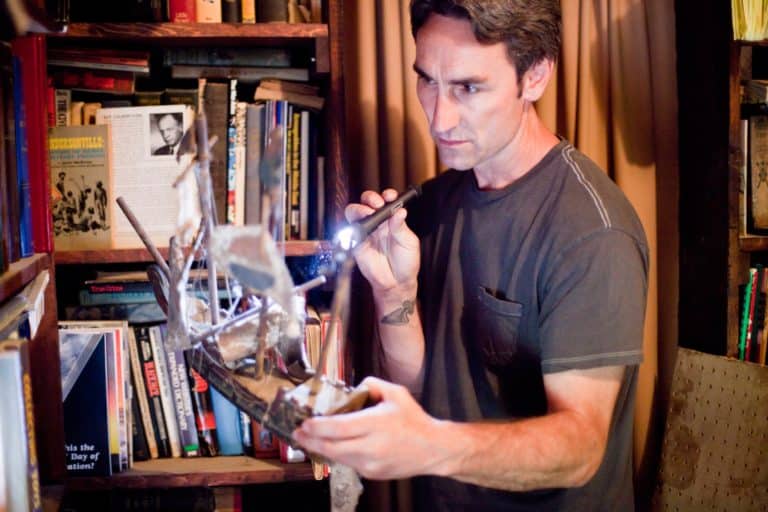 Mecum notes that there are some Harley-Davidsons along with Indians considered "legends" in the motorcycle-collecting community. Potential buyers can also see a 1909 Yale Single. All of them are going to be "as found" bikes, since Wolfe never restores his motorcycles. "I've always celebrated the fact of something being 'as found' because I've wanted to continue its journey with me the same way I found it," he explained. "I feel connected to it if I leave it 'as found.'"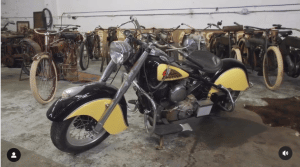 "Anything early American motorcycle I absolutely love," shared Wolfe. "The motorcycle industry was actually spawned from the bicycle industry. So around the turn of the century, people were already looking at putting motors on bicycles… The innovation is very interesting to me. But there were a lot of small manufacturers of motorcycles that disappeared after making one or two models. So that's really truly my passion – finding that stuff, whether it's a frame, an engine, or a gas tank."
The auction kicks off on January 27 and 28.