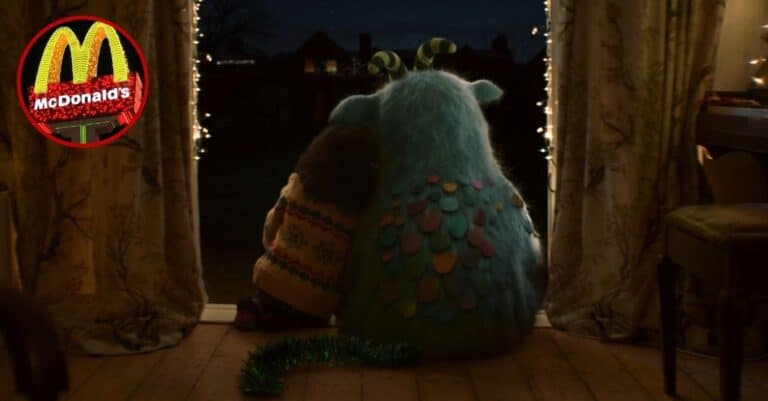 A new Christmas-themed commercial from McDonald's doesn't leave a dry eye among viewers. It's been a rough few years, and with everyone longing for a simpler time in the far back yesteryears, the ad "Imaginary Iggy" reminds viewers of all ages how precious childhood is.
Audiences are introduced to Matilda and Iggy, a human girl and her invisible, imaginary, fuzzy blue friend. As long as Iggy is nearby, Matilda enjoys the quaint, innocent life we all can remember so strongly and long for so fiercely in the face of a world made harsh and impersonal, connected but distantly. Visit this new commercial and how perfectly it taps into our nostalgia.
Matilda and Iggy are all of us in some way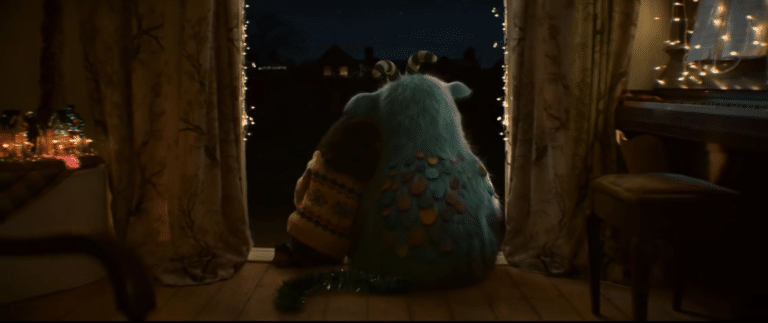 As a piano cover of Cyndi Lauper's "Time After Time" twinkles away, we meet Matilda and Iggy and follow Matilda along through each winter of her upbringing. Iggy starts off as a drawing before becoming real, supplied with plenty of "reindeer treats" and a loving friendship. The McDonald's ad shows Iggy as a helper for Matilda and a big inspiration for her Christmas cheer.
RELATED: The 10 Best Classic Christmas Commercials
However, just as age and technological advances created new ways to distract us, so too does Matilda grow distant from Iggy as she becomes a teenager, going so far as to take down her magical drawing for the creature to keep with him hid away in the closet while she hangs out with friends and chats on the phone.
But don't worry. Matilda is due for the same emotional revelation we were all hit with at this point in the commercial.
The campaign wants to capture the deeper spirit of the holidays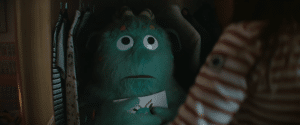 Near the end of the ad, Matilda is an adult visiting McDonald's with some friends just in time for Christmas. There, she sees a boy holding up "reindeer treats" for an imaginary friend of his own. Matilda smiles fondly before hurrying to her childhood home and throwing open that same lonely closet from ages ago. After a heartwrenching pause, Iggy, at last, emerges, his smile matching Matilda's – and ours – as the two fall back into an easy friendship even after all this time.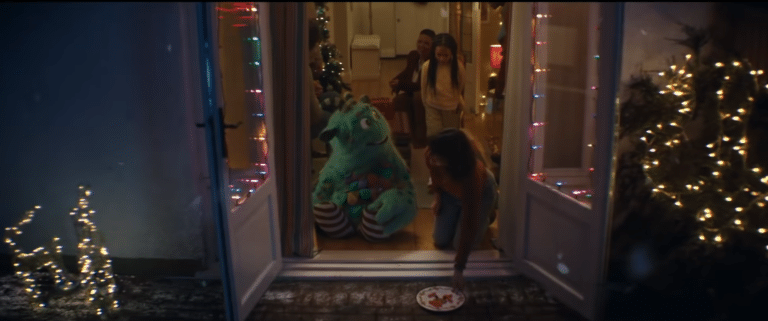 It was not too late for Matilda, and it is not too late for anyone else.
An emotionally-driven commercial such as this is part of another campaign. The piano cover is performed by the artist Mabel, and every time that version is downloaded, 13 cents go to FareShare, the UK's national charity dedicated to food distribution. Additionally, the ad sought to offer viewers some important reminders about the simpler but most valuable things in life. "Christmas is such as joyous time for children and adults alike — with this year set to be better than ever as families reunite all over the country after a difficult few years," said Michelle Graham-Clare, Senior Vice President, Chief Marketing Officer of McDonald's UK. "We're confident our advert perfectly encapsulates the magic of childhood imagination which comes alive at this time of year and provides a helpful reminder that you're never too old to make believe."
Do you believe again? Will you revisit a time with Iggy was all that was needed for happiness?