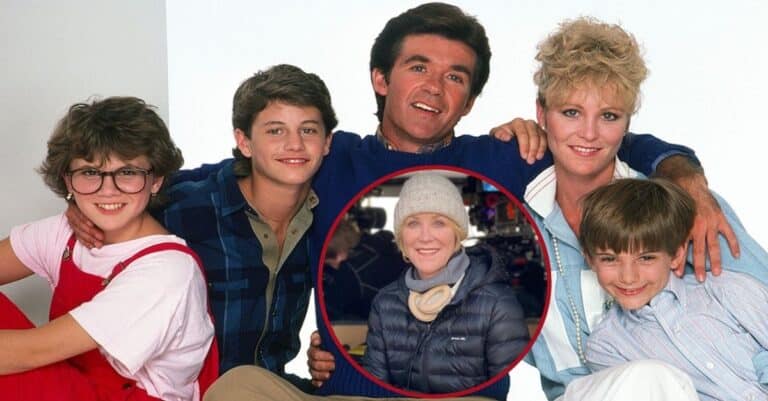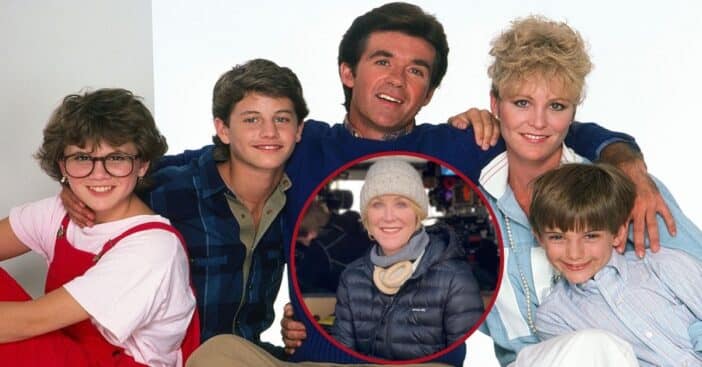 When it comes to Joanna Kerns, Growing Pains is not only the name of her classic 1980s sitcom but what she had to go through in her efforts to segue from actress to director in a medium that was, at that time, strictly a man's club. The fact that she remains, all these decades later, a working director is a testament to her own spirit to push ever forward despite the obstacles thrown in her path.
"In order to direct television, I needed to get my card from the Directors Guild of America," Joanna explains in an exclusive interview. "I got my card on Growing Pains doing one episode at the very end of our run after years of begging and pleading."
What Joanna Kerns is up to now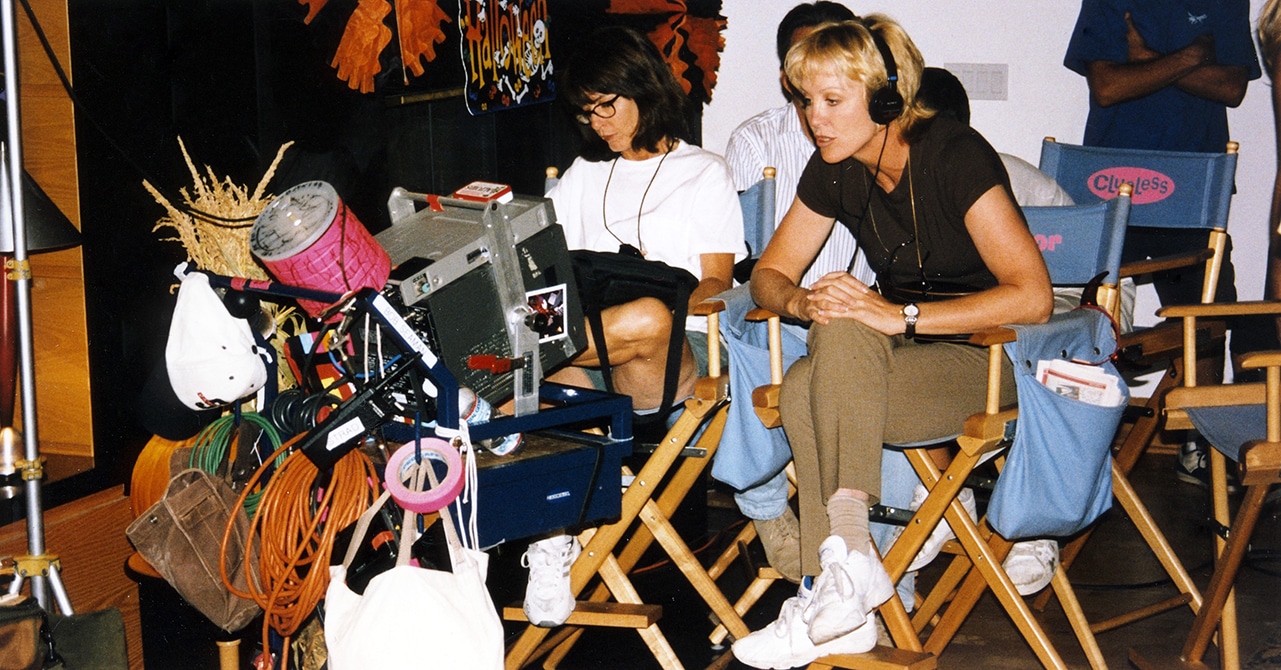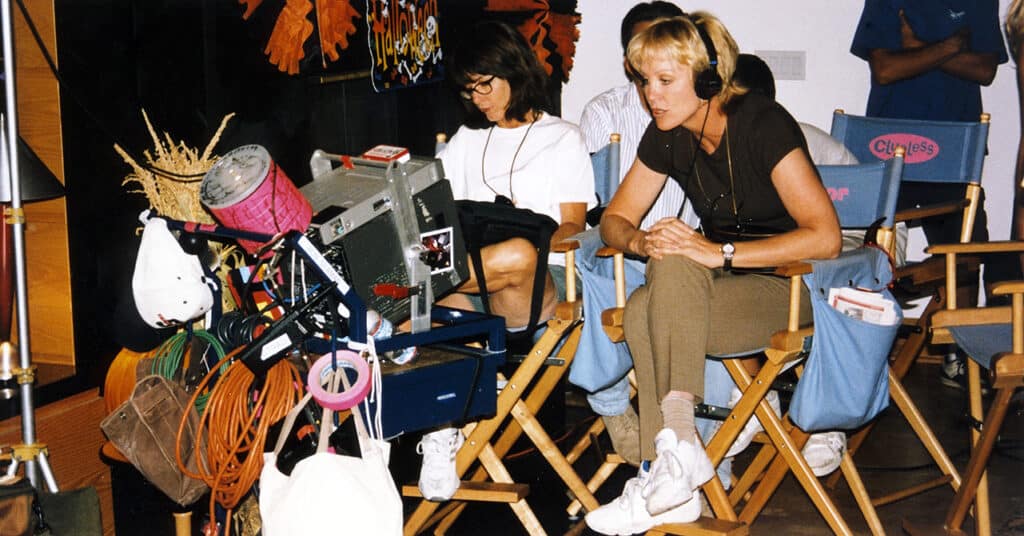 Begging and pleading on a show in which she was one of the leads, and which was a massive hit in its time, boggles the imagination, but, as she explains it, that was just business as usual. "We had one director [John Tracy] who did all the episodes produced until the very last season," she details. "And the season before he left, we had a big renegotiation of our contracts, and I said, 'In lieu of money, I really want to direct the next few years,' so that I could get my feet firmly in the directing world. Well, my producer said yes and the director said, 'Over my dead body.' So I had to wait until he was gone the last year and then I had new producers, and I finally got my episode and it did what I needed it to do: it got me my card. And my card allowed other shows to consider me, but so many of them literally said things like, 'This is an action show. We do not hire women. We hired a woman last year and it didn't work out.'
"Usually," Joanna elaborates, "it was men who were running the show who worked with other men. But I still had enough of a TV Q as an actress to say, 'Okay, I'll guest star on your show if you let me direct it.' So I traded that way for quite a while, but it was David Kelly hiring me on Ally McBeal at the height of that show's popularity in its second season that really launched me. At that point, I had to make a choice on whether I was going to be acting or directing, because directors are hired early on in the television season when a show gets picked up.
"The first thing they do is get on the phone, go to the agents and lock down all the directors. They do it usually for the first half of the season, and at that time shows were being picked up for 20 episodes; they're not anymore. But they would lock down their first 10 spots, and oftentimes the producers were directing the first two and the last two, so that only left six spots. And I could not commit to a directing job and then say, 'Oh, I'm so sorry, but I got an acting job.' So I had to make a choice and I really did. I believe I really crossed over full-time in '95 or '96. It took a long time. One job, even if you did great, did not necessarily mean you got asked back because I was the one female and then the whole season went by and the next season they did not hire females. It was slow, but it's great now. Now it's like, 'I need a break to rest.'"
Early Dreams of Stardom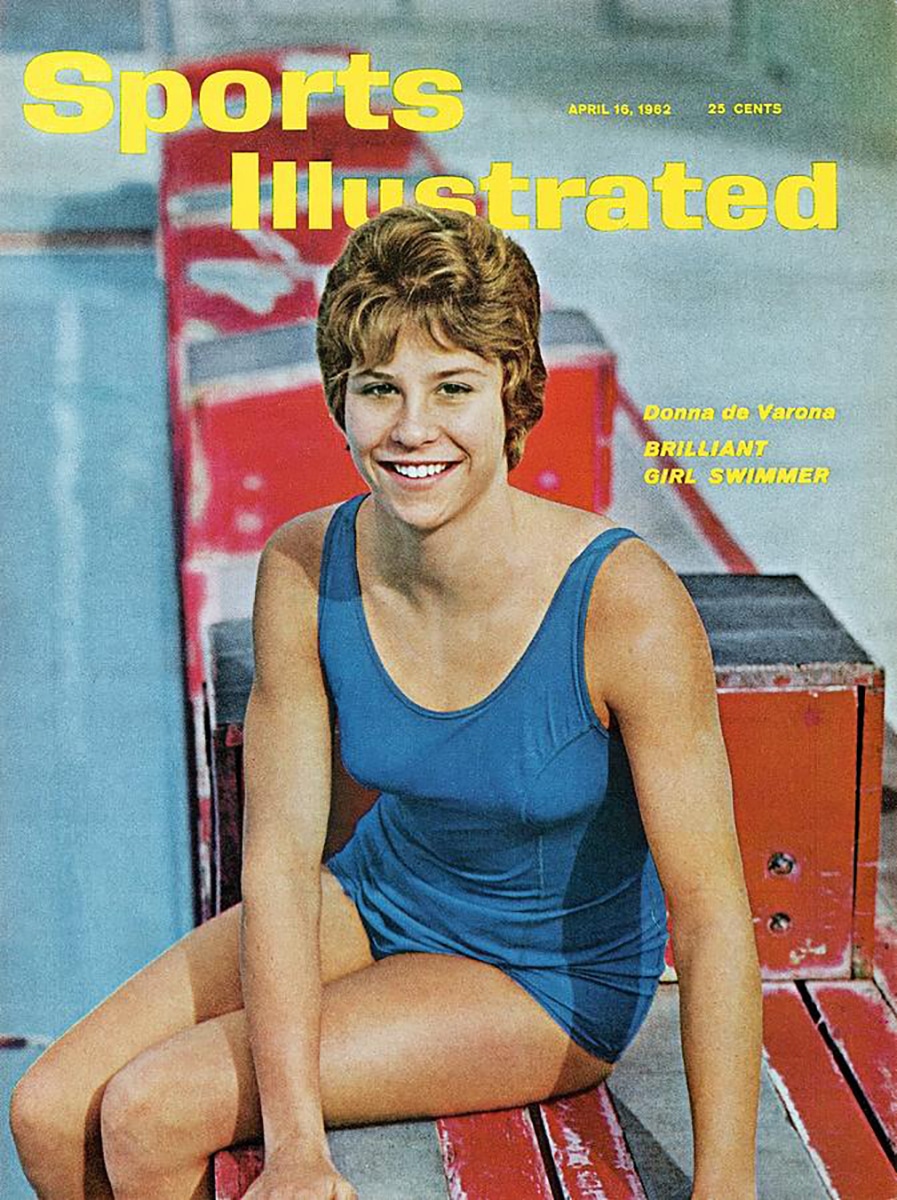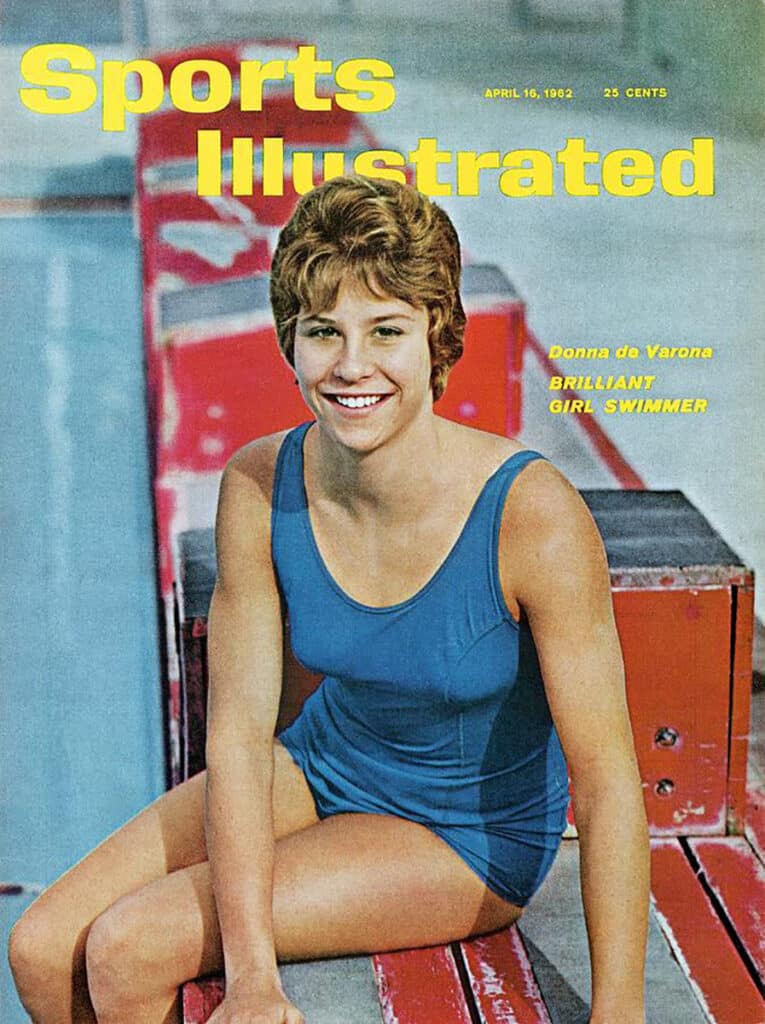 She was born Joanna Crussie DeVarona on February 12, 1953, in San Francisco, California, and was the youngest of three siblings, with her older sister, Donna, being a two-time swimmer gold medal winner in the 1964 Olympics, and the person who in essence drove her towards the idea of acting and dancing so that she could be in the spotlight as well.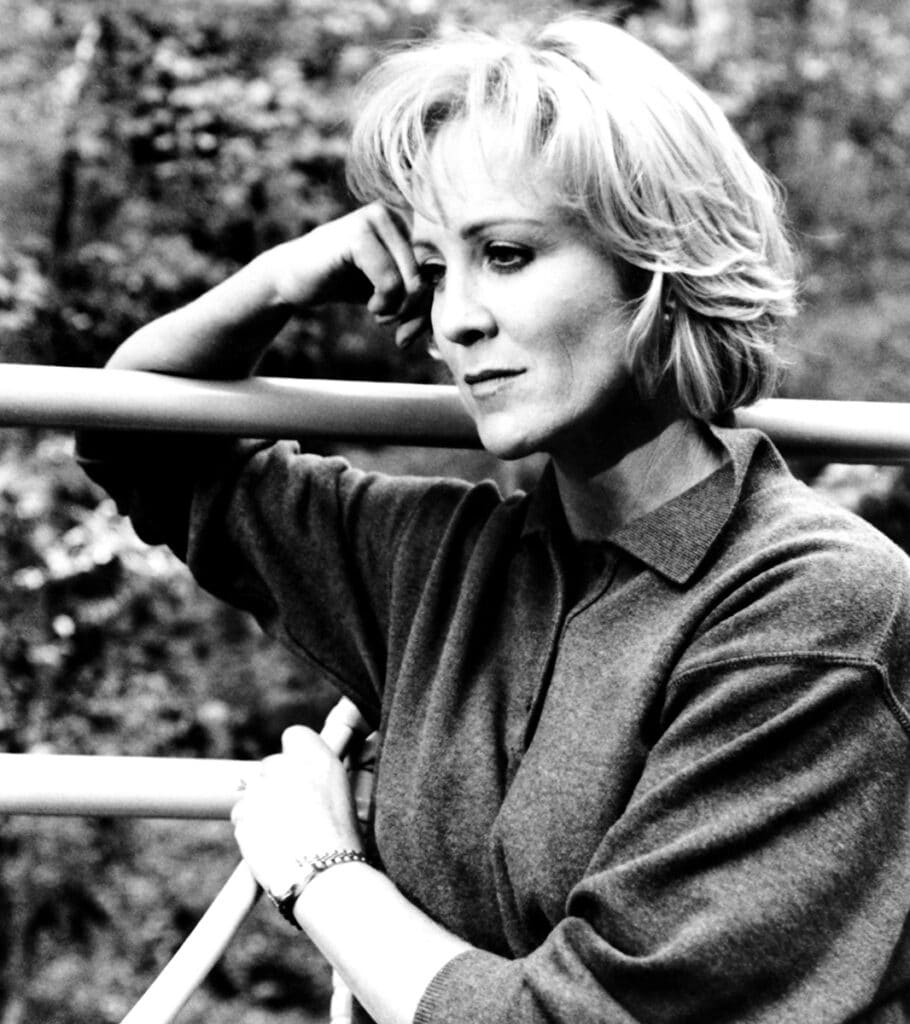 "My parents thought I was smoking something when I told them what I wanted to go into," she laughs. "I went to UCLA and tried to get into the film school. Of course, I did not have any credentials to do that; plus, every kid in L.A. whose parent was in the business went to the school and was doing theatre or making films. I thought if I got into the fine arts school, I could transfer or do something between disciplines. So I got into the dance department at UCLA, and soon learned that I could not do anything with the theatre department or the film department. I mean, I could act in something if they cast me, but they were only casting actors from the department."
Joanna distinctly remembers exiting a dance lab one day and there, on the bulletin board, was a notice that caught her attention. "This is where destiny or fate or whatever you want to call it, comes in," she offers sincerely. "There was an audition slip for a Gene Kelly musical. I must have seen every Gene Kelly musical ever made over and over again, because they always played on TV. And what he wanted were dancers that tumbled, and I had spent my whole childhood and high school years competing in gymnastics. So I had the gymnastics and dancing and knew I had to try."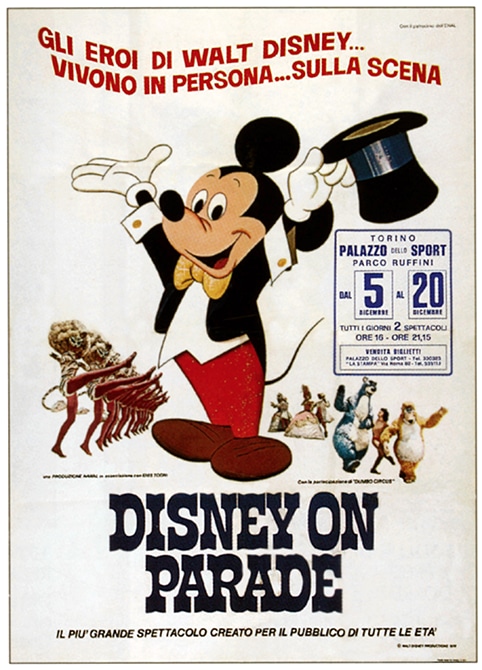 It paid off. Kelly, who was attempting to come up with his version of Disney on Parade, was traveling around the country hiring young talent. She was invited to audition — and she was hired. Says Joanna, "I dropped out of college to go on the road with Gene Kelly, but the show closed three months after it opened and I was out of a job, I was out of school and my parents went crazy. I ended up dancing in another show, Two Gentlemen of Verona, for Joe Papp and the New York Shakespeare Festival. I was in the first national company of that, started in New York, went to Toronto and Detroit and then, eventually, to L.A. But I realized in that show that I was not a good singer. I was a great dancer, but not a good singer, so there was no future for me in musical theatre."
Growing Pains
She began studying acting, scored some commercials, and tested for several series a season for about seven years before scoring a starring role in the 1984 TV version of Alan Alda's film The Four Seasons, playing the role originally essayed by Bess Armstrong. Unfortunately, it only lasted 13 episodes. The following season she auditioned for a pair of pilots, one of which was for Growing Pains, which she thought would never go to series. But it did.
Growing Pains, which ran on ABC from 1982 to 1995 for a total of 166 episodes, focused on the Seaver family of Long Island, New York. Alan Thicke is Jason Seaver, a work-from-home psychiatrist while Joanna is his wife, Maggie, a reporter, out of the house much of the time. Jason oversees their three kids, Mike (Kirk Cameron), Carol (Tracey Gold), and Ben (Jeremy Miller). Mike, who in many ways would become the center of the show with Cameron achieving teen heartthrob status, was always getting into trouble. Later, a fourth child, Chrissy (played by twins Kelsey and Kirsten Dohring and, later, Ashley Johnson) would join, and a homeless teen named Luke Brower (Leonardo DiCaprio) was taken into the Seaver home during the final season.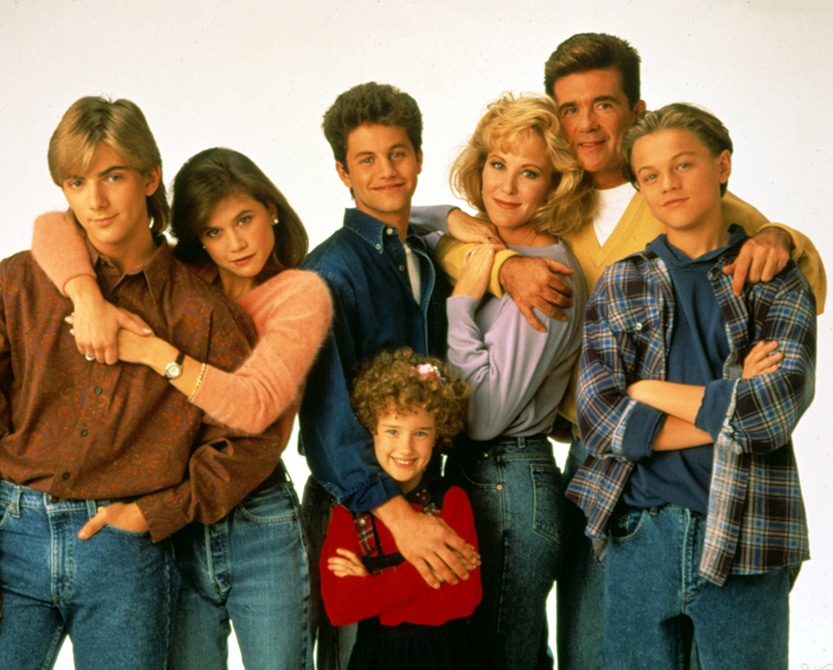 "For me, Growing Pains was a lifesaver," Joanna, who was married to Richard Kerns from 1976 to 1985, reflects. "I was a newly single mom and it was the show that changed my life. I just feel so lucky to have been in the place I was at the time, and have the experience I did. A lot of young actors want to be famous and, while some people walk in the door and they can do it and have what it takes to sustain it, more often than not, that is not the case. It is a long road to get to a place where you have the craft to carry it off, and the emotional maturity to handle it all. That is a big part of it."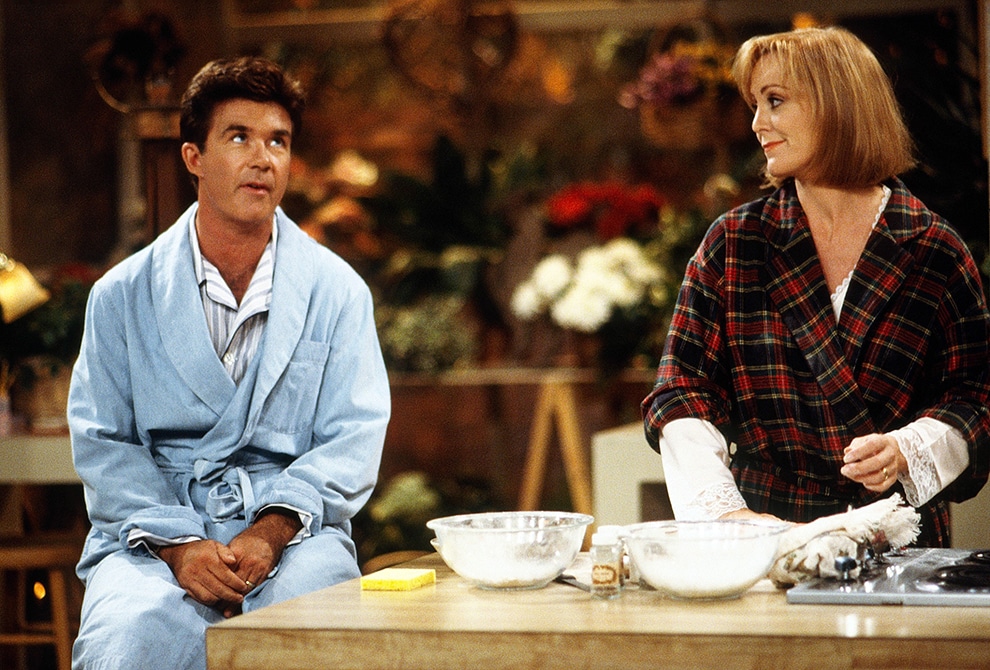 Fame can indeed be a dangerous trap, and when you're on a hit show, like Growing Pains was, suddenly an actor is being interviewed and featured in magazines and finding themselves in the center of a media spotlight. "It can be a mess," she warns. "I credit Alan Thicke, who was a producer. People know how much he wrote and how famous he was in Canada before he ever got Growing Pains. I learned a lot from him, because he understood both sides of it and had been on both sides of it. It was great to have a costar who understood all that. One thing he said was, 'You never complain at the bottom, you complain at the top. And you do it behind a closed door.' That helped me cultivate the relationships that helped me make the transition into directing, because they knew I was an adult. A lot of actors want to direct, but it doesn't always pan into a bigger career, because they don't know how to handle it. They're used to being actors being taken care of, instead of taking care of everybody else."
One of the keys to Growing Pains' success in its early days, prior to Kirk Cameron's ascension, was the connection between Alan Thicke and Joanna as Jason and Maggie Seaver, which was something that was apparent with the two actors right from the start.
"Alan was a very charming, funny, smart guy, and we were instant friends," she states. "For some reason, he was really good at making fun of himself, so it was disarming. And he was really good at making fun of you. I remember coming home and would still be laughing at the end of the show day about the things he would say to me. I loved him for it. I mean, funny will get me every time and he was not mean funny, just funny funny. He was a quirky guy and the cheapest man on the planet. The writers wrote it into his character, but he would order lunch every day and he would order two, because he would take one home at night. I mean, here he is making all this money, yet he would do that. It was so funny. He would just smile and shrug. And we stayed great friends. I miss him. I saw him on the golf course just a few weeks before he passed [in 2016]. We would golf together every once in a while and share stories. I tried to hire him a few times, but he was always opening a supermarket somewhere. This guy would do anything you asked him to do."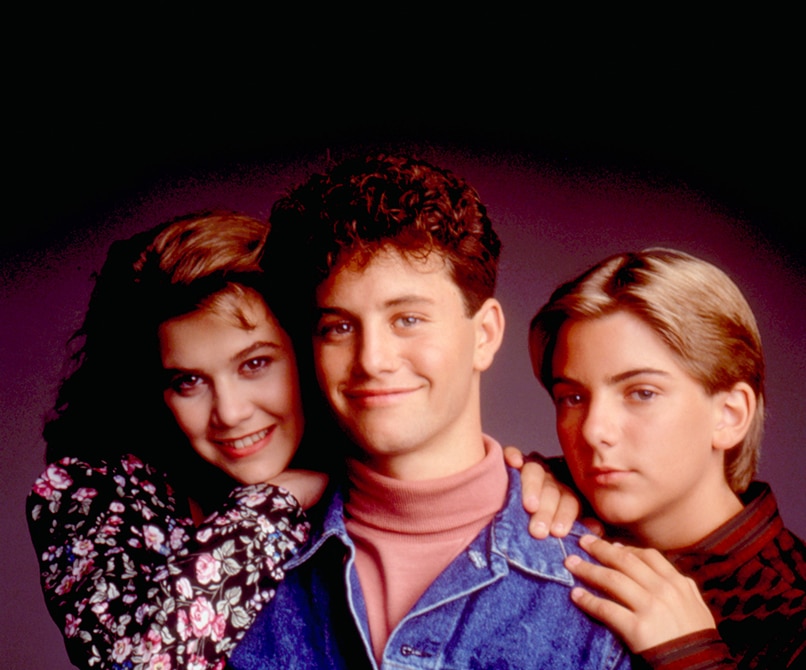 There is also the question of her evolving relationship with her younger costars, Kirk Cameron, Tracey Gold, and Jeremy Miller, which she says was good, noting that Jeremy "was a baby of seven or eight when we started; he grew up on that show." Tracey had on and off battles with anorexia and Kirk became a born-again Christian, which created major strife between he and just about everyone else working on the series.  "With Tracy," she says, "I think it's almost impossible to be a child star and not be scarred from it, to grow up so publicly and go through all of those stages. And then we all know what happened with Kirk and his religion, and that caused issues with the cast.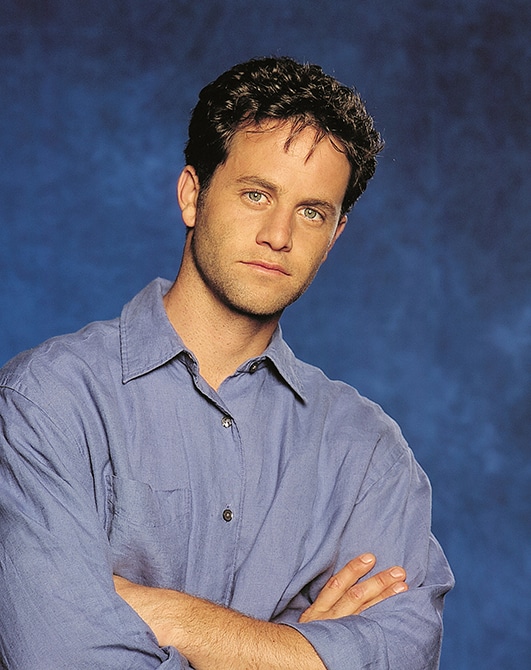 "Kirk is a pretty black and white guy," Joanna continues. "When he first found his faith, he did not approve of our lifestyle or our jokes. The kid that was so relaxed and laid back, became very judgmental. He has since apologized for that, but he is still clearly having a belief system that does not align with many of us. Certainly not me. He did not want to kiss a girl that wasn't his wife, and then his wife came on the show and you can only write for so many characters in a week, so it became a bone of contention for us, because we lost the humor. Alan said to him, 'If you want to do a show that's Christian based, do The Pat Boone Show, do The Kirk Cameron Show. Go do that. But it is not this show.' It's the reason they brought Leonardo DiCaprio on the show, because the whole premise of Growing Pains was about this family, with this son who was falling into trouble and falling out, not a great student and something that we hadn't really seen before. We'd had real smart kids and whatever, but his character was on the edge of making big life mistakes that, through the love of his family, he made a better choice. If he wouldn't play that, then what do you have? You do not have a show. So that was the conflict. We would have loved to do Growing Pains longer, but it died."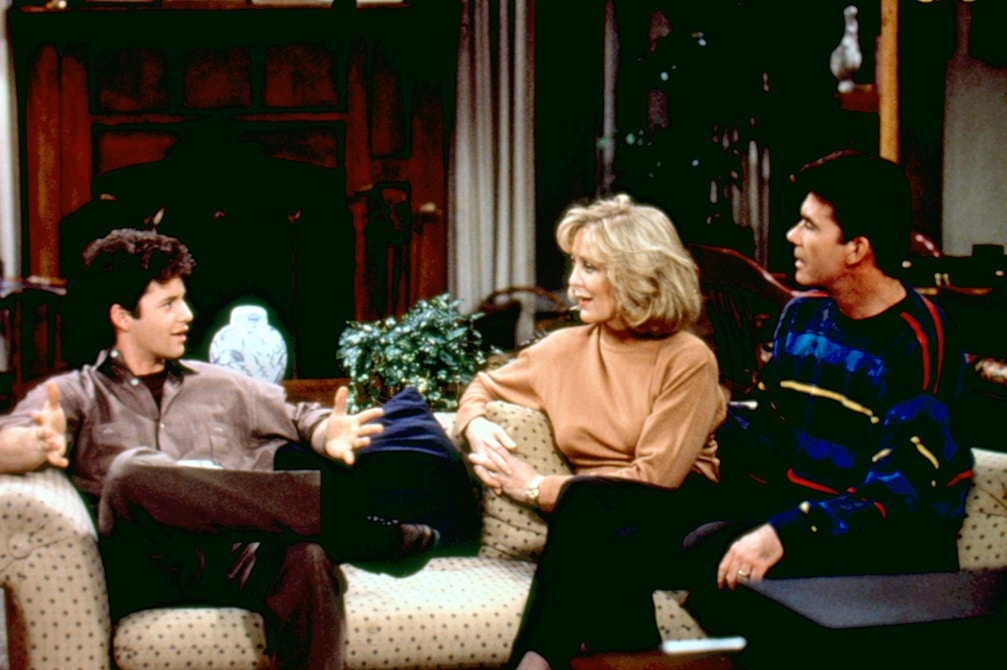 Although the show ended its run in 1995, there were a pair of reunion movies: 2000's The Growing Pains Movie and 2004's Growing Pains: Return of the Seavers, which Joanna directed. Those were far more uplifting experiences than the final season of the series had been.
"They were great," she says warmly. "We had not seen each other in a long time and Tracey was pregnant — she's been pregnant a lot; she has, like four kids. And it was fun to be there with Alan and everything was fine. Kirk, on the first TV movie, made amends to all of us. He said, 'Look, I was 18 and I'm sorry I did this this way.' And we all accepted it, because we love him. I can love somebody and not agree with their politics."
'High School Musical: The Musical: The Series'
During and after her time playing Maggie Seaver, Joanna starred in no less than 29 TV movies, a few feature films and made a couple of guest star appearances. More importantly, for her, she has directed well over a hundred episodes of television and a few TV movies, moving back and forth between comedies and dramas. Interestingly, one of the places she's felt the most comfortable has been on the Disney+ series, High School Musical: The Musical: The Series, of which she has directed six episodes.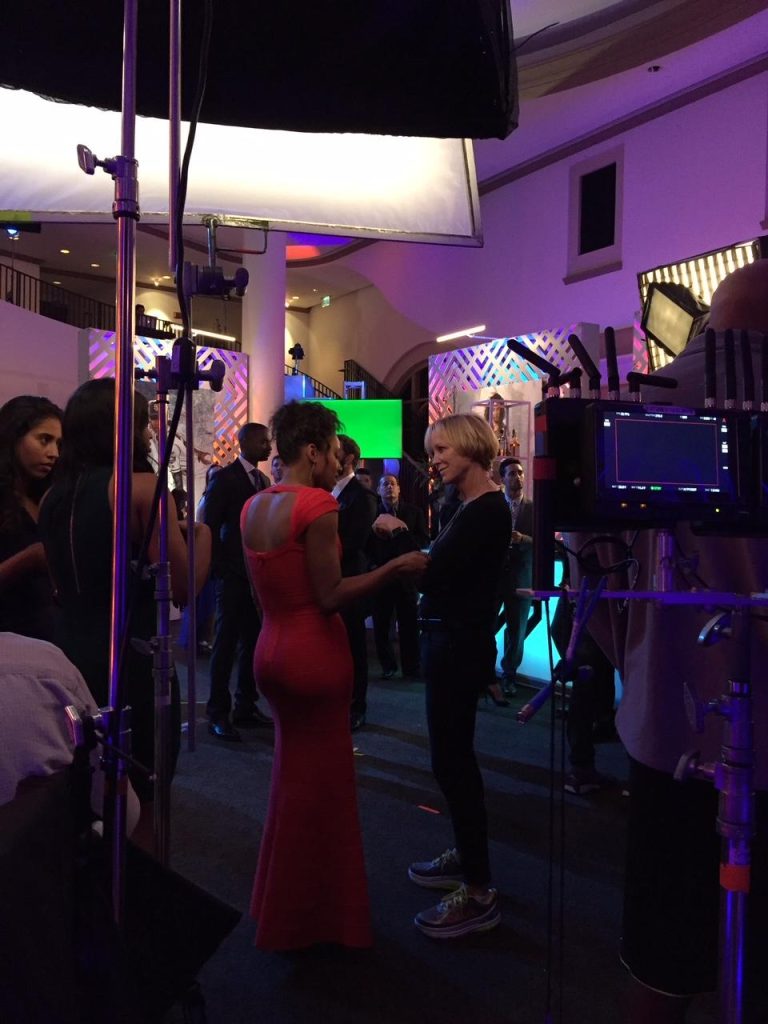 "It is great to be a part of the fabric of a show when it's the beginning stages, because you help set the tone and the look," Joanna details. "I did High School Musical in its first two seasons and reshot quite a bit of their pilot, and I definitely had an imprint on the way the show looks. I'm not the producer/director, but I definitely have a voice in the room when I go back and direct episodes."
All of which is an incredible accomplishment when you consider her earliest days trying to get behind the camera and bumping heads with Growing Pains director John Tracy, who had admonished her with his statement that she would direct "over my dead body."
"That really broke my heart," she admits. "What happens in a four-camera sitcom world versus the one camera or even half-hour one camera shows is that a four-camera show is much easier to produce. On Growing Pains at the end, we were doing our show in four days. Two of those were rehearsal and blocking, one day was camera blocking and the fourth day was the show, which we filmed basically from noon until four or five, and then we took a dinner break, and then we did a show in front of an audience. So one director can do an entire season. For instance, Jamie Widdoes did all of Two and a Half Men and then went on to Mom. And this director did not want to give up anything. And he did not let me follow him so that I could learn the process.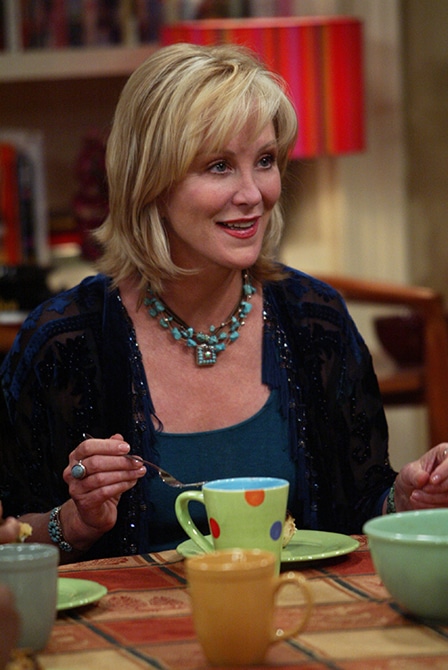 "When I direct," she closes, "I usually have a young woman, an aspiring director, follow me. I introduce her to my producers and my crew, and I let her follow me every step of the way. I believe the more women there are, the more opportunity there is. You have to pay it forward. Eventually, it will not be how many women have you hired, it will be the best director for the job. We're not there yet, but we're getting closer."