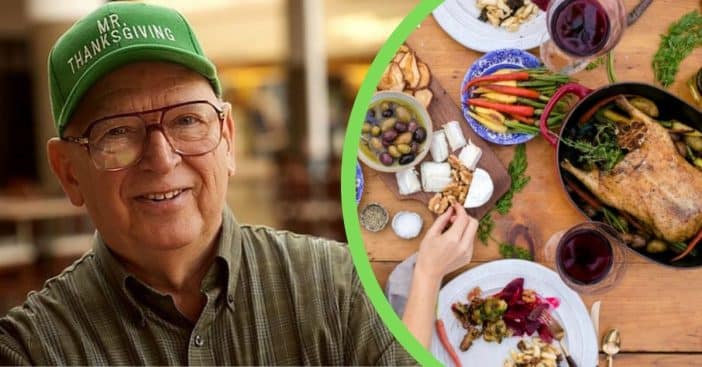 Back in 1970, grocery store owner Bob Vogelbaugh began a tradition, a tradition that has lasted through the decades to today. For fifty years, Vogelbaugh has hosted free Thanksgiving dinners; the only invitation required is to show up and enjoy a free meal and plenty of company no matter who the guests are.
Mr. Thanksgiving, as Vogelbaugh is now called in Moline, Illinois, graduated from a small mom-and-pop grocery store venue with a handful of guests to hosting 3,000 in the SouthPark Mall. The food is plentiful and his spirit of giving is contagious. But just how did this tradition start?
"It was just another day to be alone."
Bob Vogelbaugh 'Mr. Thanksgiving' announces the 47th Annual Community Thanksgiving Dinner and his upcoming plans to retire after 50 years. @Dispatch_Argus pic.twitter.com/6yCXDDcqzW

— Meg McLaughlin (@MegMcLaughlinDA) November 9, 2017
It is a common sight, for those blessed with the company of their loved ones and a full table: togetherness and prosperity, heads bowed in gratitude to give thanks for whatever good we might find each year. But not everyone has a full table to sit down to each fourth Thursday of November, or beloved company to share it with. Fifty years ago, Vogelbaugh learned this all too well when, while running a small local grocery store, he met Rose Hanson, 91 years old and without a turkey in her cart as the big day approached. Without a proper stove or refrigerator, either, and without anyone to celebrate Thanksgiving with. "She told me it was just another day to be alone," he recalled being told after he asked what her plans were.
RELATED: Grandmother And Teen Who Met Via Wrong Text Sharing 6th Thanksgiving Together
Not that year, however. "I didn't want people to be alone," Vogelbaugh listed as the reason he launched into action that year and all years since. He called up Rose and several other customers and invited them to have a Thanksgiving dinner right in the break room of Bob's Market that was warm and filling and decidedly not alone. "I set up a table and some folding chairs, put up some decorations, and roasted a turkey with all the trimmings, and we had a lovely dinner with nine people," he shared.
Mr. Thanksgiving Bob Vogelbaugh keeps the tradition growing
"I'd initially thought this would be a one-time-only thing," the grocer confessed, "but Rose changed that." Rose passed away not long before Christmas that year. She could have almost spent her last Thanksgiving alone. So, he kept the party going year after year; he is no longer with Bob's Market, but he has expanded the venue now into the local mall and receives food from Hy-Vee grocery chain, which first volunteered to help this endeavor 11 years ago. Vogelbaugh also receives donations of anywhere from $1 to $10 from customers, egged on by a flier featuring his face on a turkey. Over those 11 years of Hy-Vee's involvement, customers have volunteered $134,000 and counting to help secure enough food to feed the thousands of patrons seeking company on this day of thanks – because he does this in the spirit of togetherness, so no one is alone.
Check out slide show of the 47th annual #Thanksgiving meal hosted by Bob Vogelbaugh at SouthPark Mall in Moline at https://t.co/chPmzmBxpj @qctimes @qctnews @QCTphotos pic.twitter.com/qVrM6G2H7N

— John Schultz (@JohnSchultzQCT) November 24, 2017
"This isn't a charity dinner," Vogelbaugh clarified, "it's a community dinner. We've served millionaires, we've served families in need and everyone in between. Anyone — and I do mean anyone — is welcome." Thanksgiving has become synonymous with divisive family dinners as much as it is associated with tables creaking under the weight of turkey and stuffing and potatoes and gravy. By doing all this organizing and extending such a broad invitation, Vogelbaugh seeks to rekindle the importance of simply basking in company that cares each holiday season.
This year will be different, yes, due to the ongoing pandemic; the dinner will be a drive-thru running from 4 pm to 6 pm shepherded by hundreds of volunteers, but Mr. Thanksgiving assures, "Hopefully, we'll be back to the festivities next year, but for now, we'll just make it work. I can't imagine not putting on a Thanksgiving dinner."
From the DoYouremember family to yours, we wish you a Happy Thanksgiving.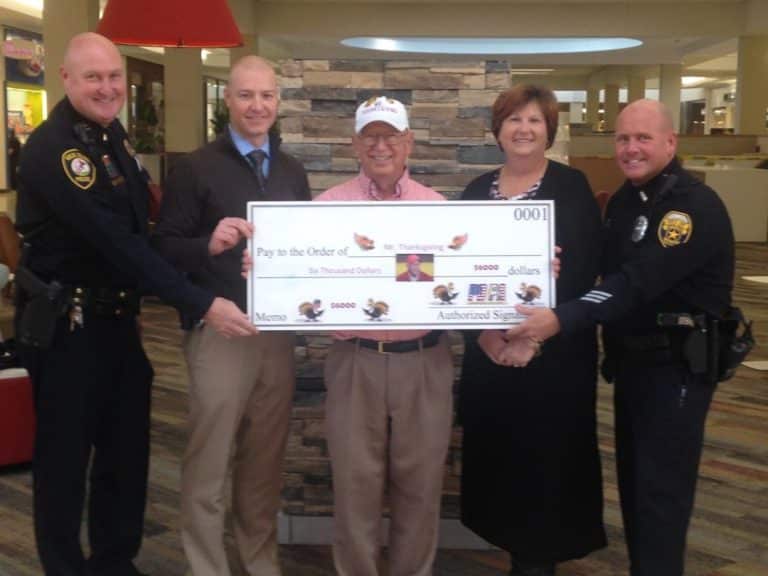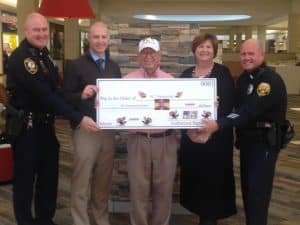 RELATED: These Popular Thanksgiving Brands Still Invoke Nostalgia Today