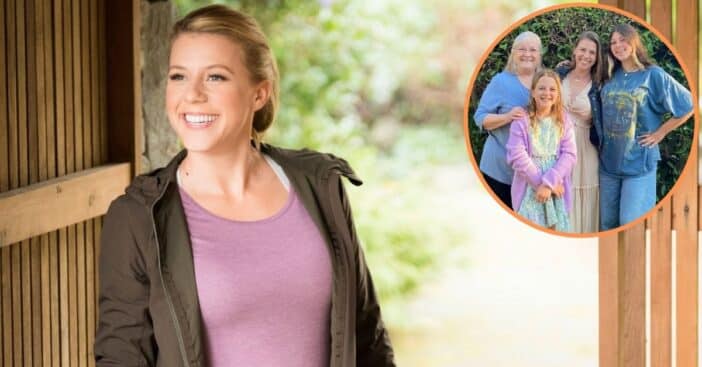 Jodie Sweetin has apologized to Stephanie Tanner fans who have witnessed her discipline her own kids as a mom. The Full House star recently appeared on the Allison Interviews podcast where she spoke to host Allison Kugel about the skills her daughters have learned throughout the years.
Sweetin is mom to two daughters—Beatrix, 11, with ex-husband Morty Coyle, and Zoie, 13, with ex-husband Cody Herpin. "My girls have good boundaries; they stand up for themselves and speak their minds," Sweetin says.
View this post on Instagram
"Particularly my older one, she has always been that kid that would say, 'I don't like that.' Not necessarily in a bratty way, but like, 'Nope, I'm not doing this.' "
RELATED: John Stamos Reveals That 'Fuller House' Co-Star Jodie Sweetin Helped Him Get Sober
She continues, "I didn't get those skills until I was in my 30s. I'm just so proud of how they stand up for themselves and say, 'This is who I am, and this is what I like.' My daughters have very firm boundaries, and they are so wonderfully expressive in who they are. I give them the freedom to be that."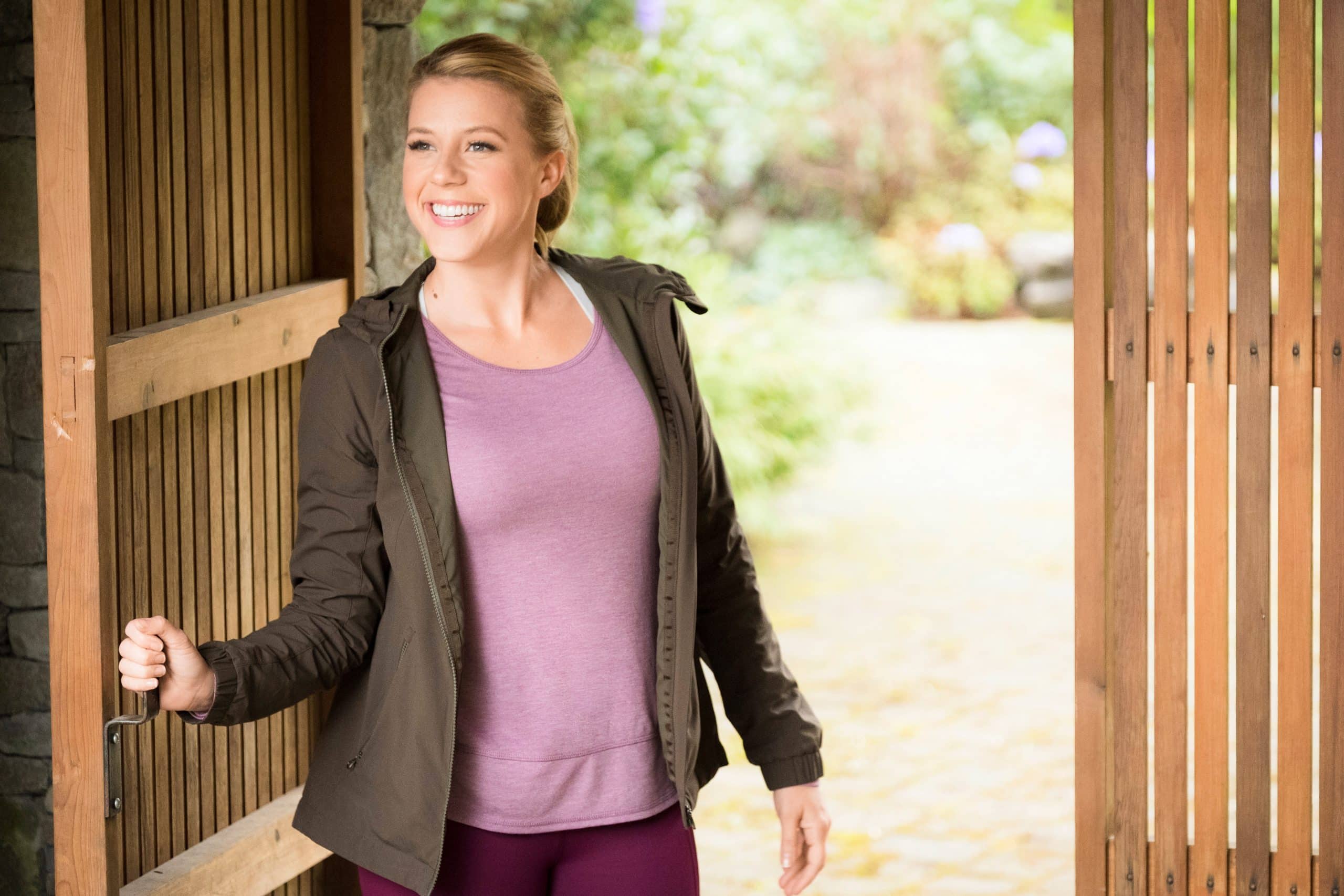 Sweetin adds that there are still times where she needs to put her foot down with her daughters and do a little disciplining. "Look, there are plenty of times I've had to yell at my kids in the grocery store," she admits. "I know someone is recognizing me or is watching me, and I'm thinking, 'Look, my kids are being bad and Stephanie Tanner had to yell at her kids in the grocery store. I'm sorry.'"
She also opened up about her boyfriend of four years, Mescal Wasilewski, and how it's been so successful blending him into her family. "At first, he and I had a long-distance relationship. He was in Brooklyn, and I was here in L.A. for 3½ years, and so it was slow and it was nice," she reveals. "He was very good at letting them warm up to him and not having to force a relationship. "
View this post on Instagram
She also adds that he has been amazing with her kids. "I think that is the hard thing as a mom. You're thinking, 'Everyone just get along. I really like this person.' I'm not sacrificing my kids, but how do I make everybody happy?"
Sweetin, while appearing on other podcasts, has her own podcast as well called
Never Thought I'd Say This
, where she opens up about her struggles and the reality of being a mom herself, alongside therapist and life coach Celia Behar. "Our podcast aims to normalize the real mom/parenting experience with listeners who might feel isolated, compartmentalized, and like perhaps they are doing this whole parenting thing wrong," the two told
People Magazine
recently.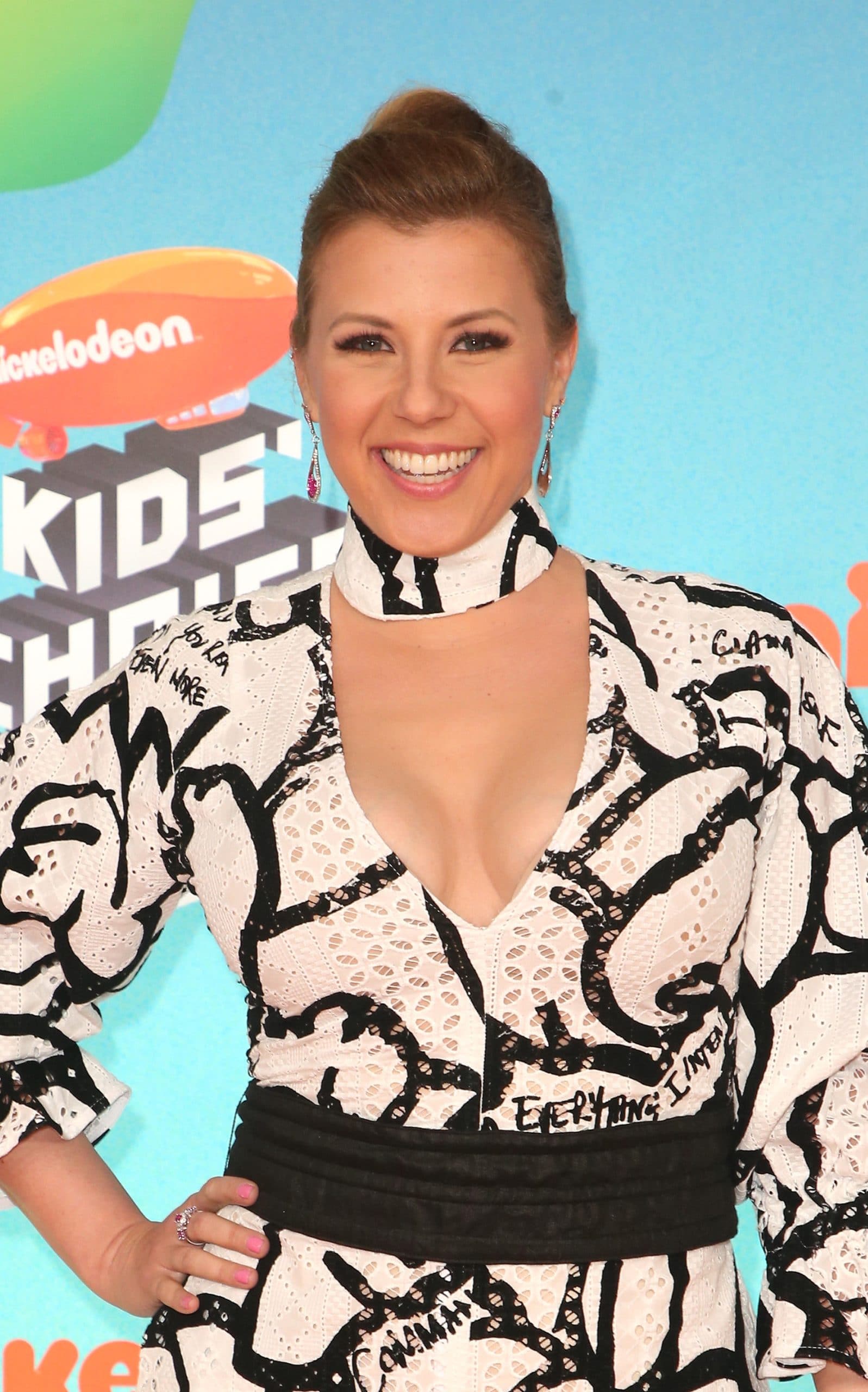 "In this digital age, where looking 'perfect' now seems to be an art form, we hope that by using our own personal experiences, embarrassing parent fails and close friendship, we can take the perfect out of parenting!"