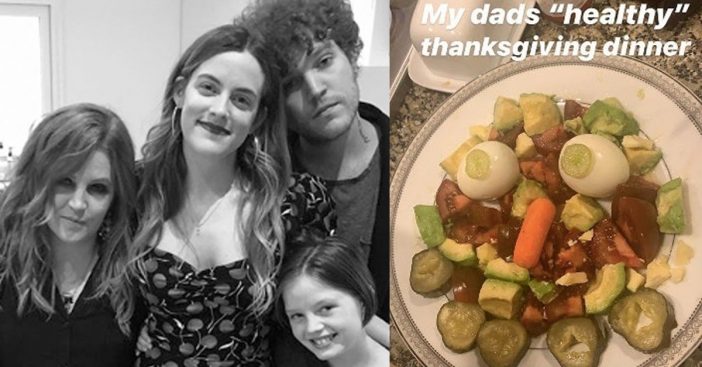 The Presley family was one of the thousands of families in the U.S. celebrating a day of giving thanks and eating abundantly. Riley Keough kept fans in the loop by showing us all a glimpse into her Thanksgiving dinner via her Instagram story. It was really quite hilarious as she noted some things that went wrong during Thanksgiving and her dad, Danny Keough, attempting to eat "healthy" on a day such as that!
"My moms cherry pie collapsed," she captions a photo of the pastry. It definitely looks like it's seen better days. She then shared a photo of her dad's "healthy" Thanksgiving meal. It was a plate of avocado and tomato with a "face" made out of two hard-boiled eggs for eyes. A baby carrot nose and a smile formed with pickles complete the meal.
Riley Keough's Thanksgiving looks to be pretty hilarious!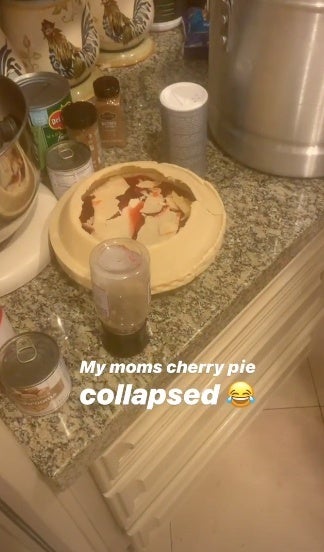 Riley's father, Danny, explains his dinner in video clips. "I found color-coding food to be the ultimate in health transformation, so since we're getting close to Christmas, I used a little green and a little red," he says.
RELATED: Elvis Presley's Granddaughter, Riley Keough, Sporting Black Lingerie In Photoshoot
Pointing to the pickle smile, he says,  "Now this right here is the bottom of the meal, and I say the bottom because after your throat, the tummy is the probiotic section of the meal. This would be a pickle, which is fermented, which actually replenishes the probiotics in your body." He adds humorously, "It's not strictly vegetarian, because here we have our protein… Here's the chicken and the egg, which begs the question, which came first, the chicken or the egg? And I say neither, it was God's intention to have a cheese omelette."
Riley on living with mom versus living with dad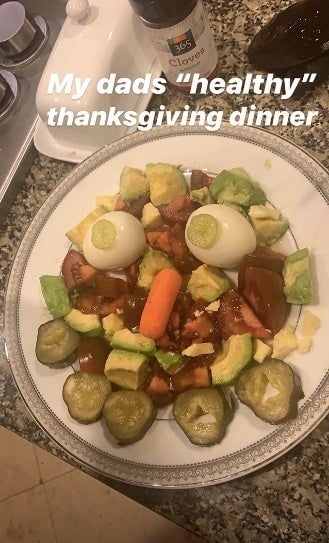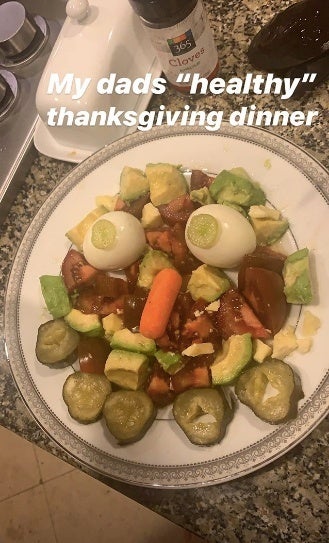 Back in 2017, Riley would open up to The Guardian about her childhood and what it's like living with her mom versus her dad. "I grew up very privileged with my mother. But my dad didn't live like that. And I think experiencing both sides has been helpful. My father had mattresses on the floor of his apartments," she explains.
"My memories of growing up with him were so colourful and eccentric and fun. It was a good vibe, you know? When I was like eight I told him, 'I want to grow up and be poor like you!' He was eating a bowl of cereal. I didn't realize how wildly offensive that was!"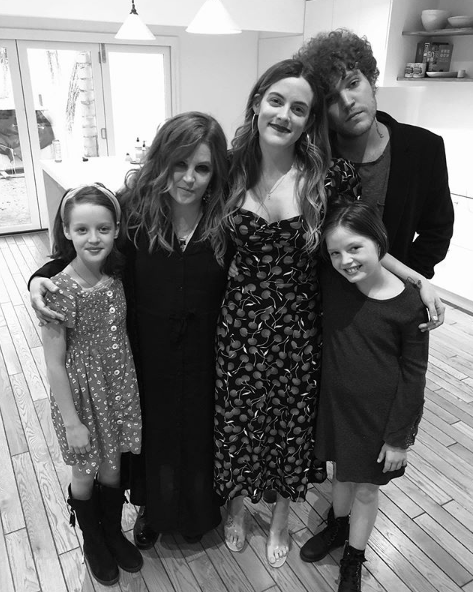 We're glad to hear that the Presley Thanksgiving dinner went well, even if there was a blip in the dessert!
RELATED: Elvis Presley's Granddaughter Shares Rare Photo Of Her Father