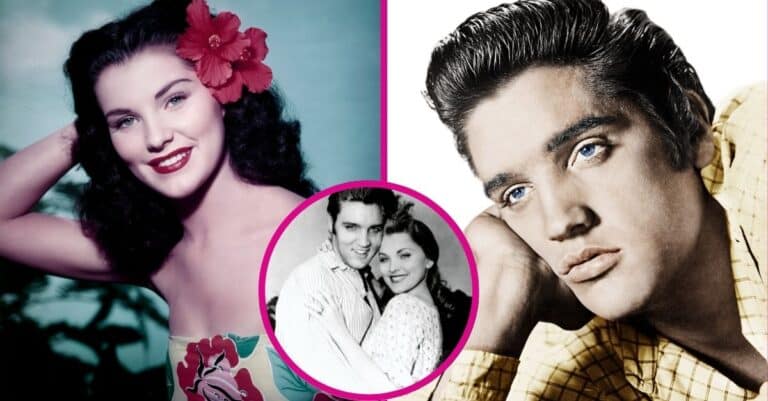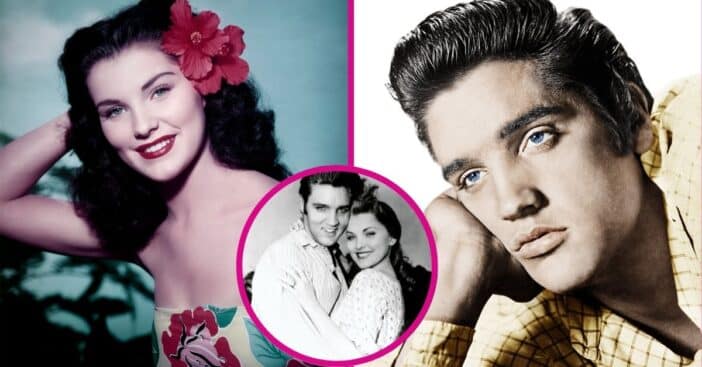 Both his on-screen personas and Elvis Presley himself famously courted now-famous names in the industry, from tying the knot with Priscilla Beaulieu to an extramarital affair with Linda Thompson. But it seems Debra Paget might have been both the start of this wild romance life and a continuing theme among all Elvis sought a relationship with.
Elvis and Paget were in Love Me Tender together in 1956. In the musical western, Elvis was not the leading man; that title went instead to Richard Egan, though Elvis drew immense excitement for his involvement in the project. However, playing husband and wife brought Elvis and Paget together in a way the rock and roll star would not be able to shake years later.
The relationship between Elvis Presley and Debra Paget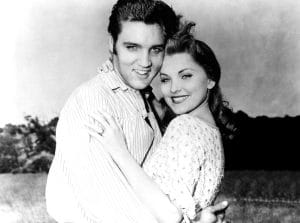 In the film, which is titled after the song of the same name, Elvis Presley is youngest brother Clint Reno, husband of Cathy Reno played by Debra Paget. However, Cathy had previously been in a relationship with Vance, played by Egan. This turbulent and tangled web of feelings provides emotional conflict to the story against the backdrop of shootouts and western gunslinging practices.
RELATED: Elvis Ex Linda Thompson Says She Was "A Real Girlfriend" To The King
Indeed, Cathy actually still harbors feelings for Vance in the film, a sentiment that is hidden well but that Elvis's Clint picks up on and drives Clint to acts of jealousy. This would actually be the second meeting between Elvis and Paget, the first being the Milton Berle Show. But when they crossed paths again as colleagues, she was well-established in her career and Love Me Tender was the King's first film project of that scope. While the allure of the first film might be enough to leave any newcomer starstruck, Elvis reportedly took to Paget instantly, repeatedly flirted with her, and followed her along like a high schooler with a crush.
Like attracts like again – and again and again…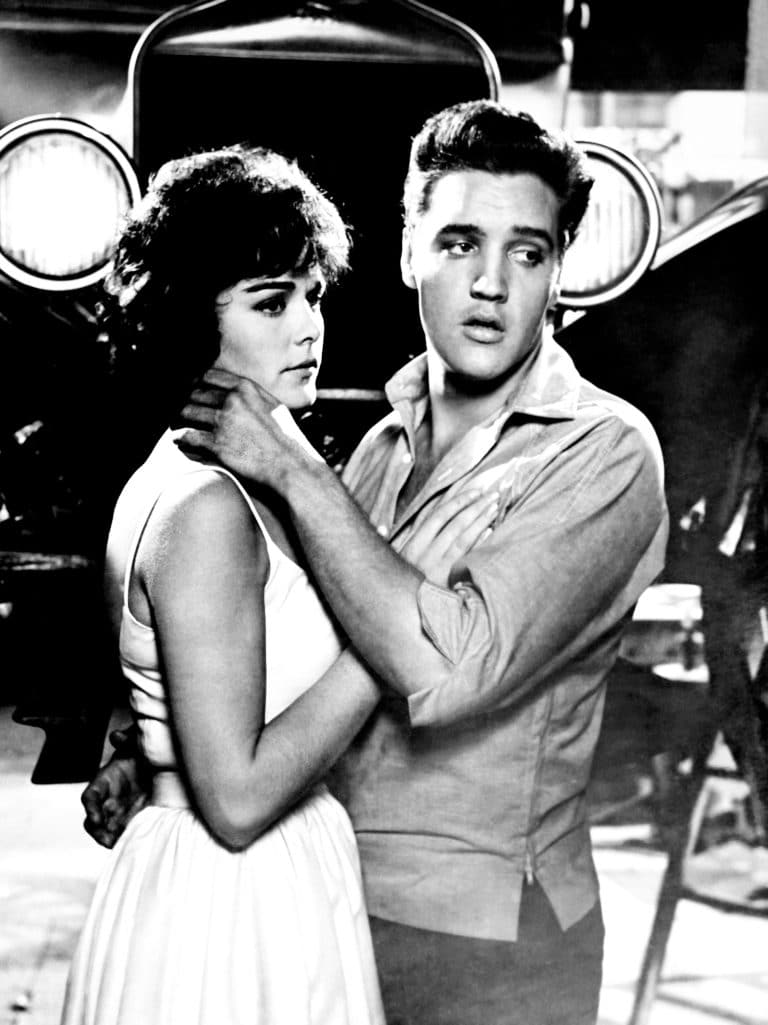 Elvis Presley has been called childish by those who knew him, a trait apparently shared with the object of his affections, Debra Paget, who said of herself, "I was very shy, very quiet and very immature for my age. I was in my very early 20's, but I was emotionally more like a 16-year-old. Elvis and I just sort of came together like a couple of children, really." When they reached the point in their relationship where they introduced each other to their families, Paget's accepted Elvis as one of their own, though when he voiced a desire to marry Paget, they did not approve and the courtship ceased there.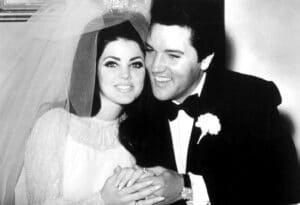 At least, it partly did. Express posits that King's affections for Paget became foundational to the feelings he experienced in subsequent relationships, noting a physical resemblance between Paget and Joan Blackman as well as Priscilla Presley herself. What do you think of this theory?