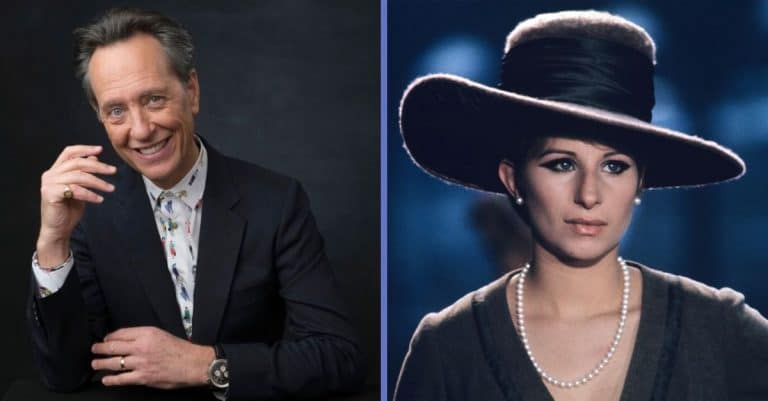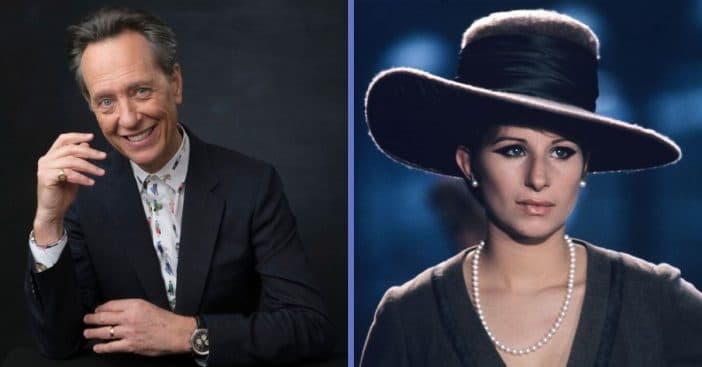 Many people have had a crush throughout their years. Sometimes it is a fleeting childish excitement to see a certain person. Other times it lasts longer and the two end up dating. One characteristic trait of having a crush includes thinking about that person often. Richard E. Grant can relate to some of this, though to an even greater degree. At the age of 14, Grant first saw Funny Girl starring Barbra Streisand. Since then, he could never get her off his mind.
And when we say "never," we mean it. Into his forties, he still thought about her. He remembers, years ago, a latter his teenage self wrote to the actress who had captured his heart from afar. But since those feelings never disappeared, he went on to see a psychiatrist.
Barbra Streisand

produced a captivating performance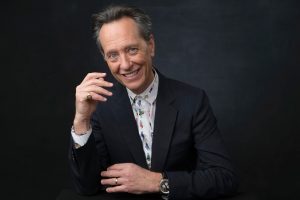 The film Funny Girl is loosely based on the career of Fanny Brice. It chronicles her tumultuous relationship with entrepreneur Nicky Arnstein as well as some of her career. Streisand played Brice both in the film and its Broadway predecessor. Funny Girl marked Streisand's big film debut and the day she won the heart of one Richard E. Grant.
RELATED: Barbra Streisand Gives Jennifer Lopez Hilarious Shoutout "For Wearing My Face"
Upon seeing the movie, Grant witnessed beauty and a versatile talent all in one actress. "I think she's extraordinarily beautiful, has the most amazing talent," he said. "Can be hilarious and heartbreaking in a heartbeat of each other." His younger self was so awed even then, he wrote a letter inviting Streisand to Swaziland for a "two-week holiday, or longer." Teenage Grant heard at the time that she was feeling "feeling very tired and pressurized," so hoped to help her get away from all that.
Richard Grant fell in love at first viewing
Dear Richard What a wonderful letter you wrote me when u were 14 ! and look at u now! You're terrific in your latest movie with Melissa congratulations and love Barbra

— Barbra Streisand (@BarbraStreisand) January 29, 2019
Love doesn't fade easily. At 42, he consulted a psychiatrist and asked, "Is this unusual to be a middle-aged person as I was then still having this mad obsession?" Apparently, his feelings had not faded over the years. The shrink had some to-the-point advice. "And he said, 'Well, it's probably arrested development at some level in adolescence' but he said as long as you're not hurting anyone and it makes your life tick along, then so be it."
Fortunately, years later, Richard E. Grant and Barbra Streisand crossed paths. "I was at a screening at Donna Karan's place in the East Hamptons while I was working in Philadelphia last summer and managed to have a two-hour one-to-one face-to-face with no interruption conversation with her 'til 1 o'clock in the morning with her," he explained. "For a fan, that was about as good as it could possibly get." In fact, afterward he "levitated" with joy. Last year, Grant shared his letter from decades ago via Twitter. Who should reply but Streisand herself. Her response brought the avid fan to tears. Indeed, Grant acquired a two-foot statue of Streisand and, judging by his post, it's among his most prized possessions. Even though it cost "a lot," according to Page Six, it was worth it.
Commisioned a sculpture of @BarbraStreisand as I've been an avid fan for over half a century. It's 2 foot tall and finally received it today!! pic.twitter.com/lvH7bnaZlw

— Richard E. Grant (@RichardEGrant) February 6, 2020