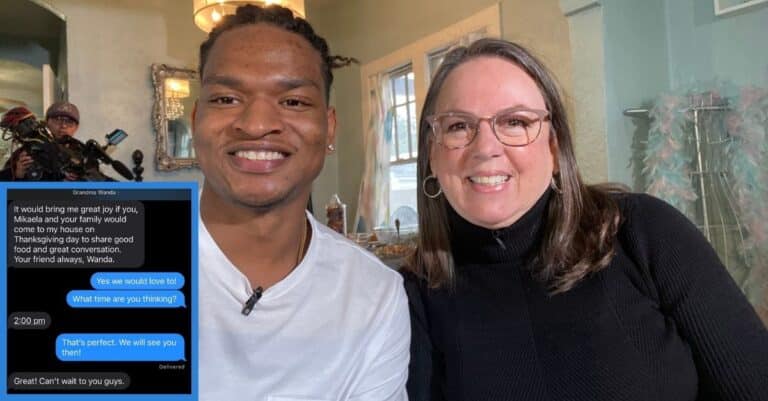 Readers' hearts were warmed hearing about the friendship between Wanda Dench and Jamal Hinton, the grandmother and teen who met entirely by chance just in time to spend Thanksgiving together. On Sunday, November 14, Jamal shared that in just a week, the friends brought together by fate will be spending their sixth Thanksgiving together.
"We are all set for year 6!" he tweeted, ending with a turkey, in reference to Thanksgiving just a week away – already? His tweet also includes two pictures: the first is a screenshot of him and Wanda, labeled in his contacts as Grandma Wanda, scheduling when they would meet; the second is a picture of themselves and their respective loved ones smiling together from a few years ago.
The remarkable first meeting between Wanda and Jamal
We are all set for year 6! 🦃 pic.twitter.com/wEQioizWGd

— Jamal Hinton (@Jamalhinton12) November 14, 2021
Around 20 miles separate Wanda and Jamal, who live in Mesa and Phoenix, Arizona, respectively. Their paths were guaranteed to cross back in 2016 when Wanda sent a text intended for her grandson to Jamal. She wrote, "Thanksgiving dinner at my house on Nov. 24 at 3:00 pm. Let me know if you are coming. Hope to see you all. Of course, that includes Amanda and Justin. Jamal, then 17, was neither of those people and likely neither was anybody in his immediate circle. So, he inquired, "who is those," to which Wanda answered, "Your grandma," complete with a matching emoji.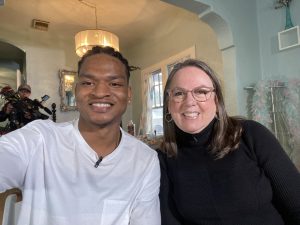 RELATED: These Popular Thanksgiving Brands Still Invoke Nostalgia Today
That was when Jamal asked for a visual. Wanda sent a picture of herself smiling at the camera, and that was enough for Jamal to confirm, "You not my granda," with a close-up picture of himself as confirmation, along with an embarrassed face, skull, and laughing emoji. Immediately after, though, he added, "Can I still get a plate tho?" Twice, this whole mishap could have been the end of these people's involvement with one another. However, Wanda replied, "Of course you can. That's what grandma's do…feed every one." The accompanying slice of cake in her text sweetened the deal, and so the teen went over to her house to give thanks to new friends, including Wanda's husband Lonnie. Then, Wanda got to meet Jamal's own significant other, Mikaela Autumn. 2021 continues that tradition.
A new Thanksgiving tradition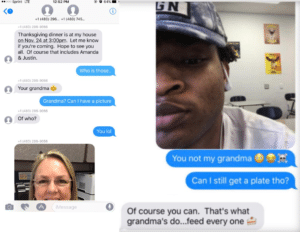 Thanks to "the grandson that originally started all of this by changing his phone number and not telling me he changed it," Wanda has made hosting Jamal for Thanksgiving an annual practice, with family members from both sides joining in, and the grandmother is continuing that into 2021. She wrote to Jamal, "It would bring my great joy if you, Mikaela and your family would come to my house on Thanksgiving day to share good food and great conversation. Your friend always, Wanda." Jamal assured they would "love" to partake in this "perfect" plan, and they went on to finalize their day. Sadly, 2021, just like 2020, will be a bit more lonely and bittersweet, as Lonnie passed away last April from COVID-19, a disease Wanda also battled that year. In the four years of knowing him, Jamal befriended Lonnie and mourned his passing with, "We miss you Lonnie," also sharing a video online of them bonding.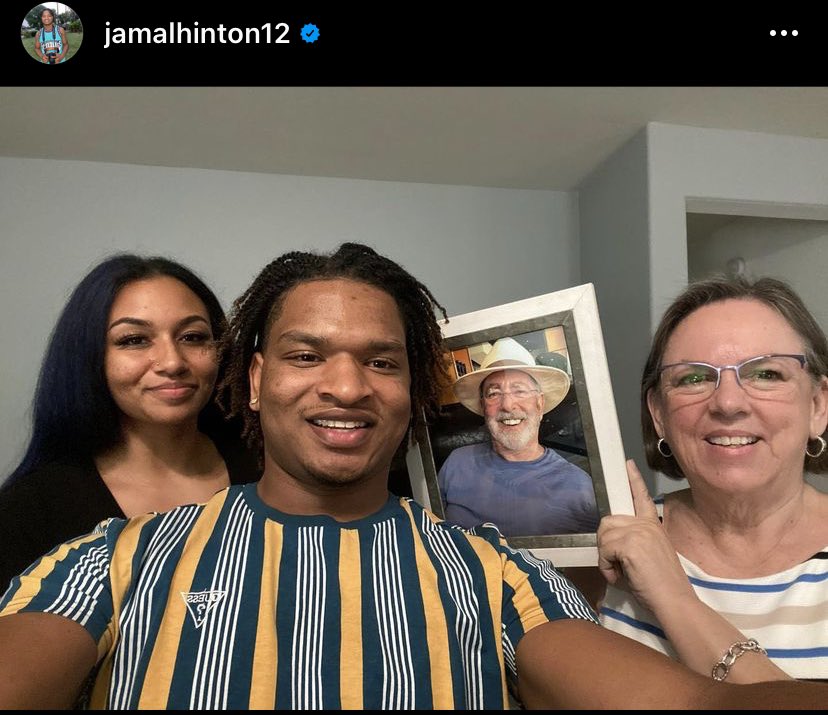 For all that the years can take away, 2016 really gave Wanda something special, thanks to Jamal. "Jamal taught me that age made absolutely no difference," she shared. "I love all of my grandkids and kids, but we all are different generations and we all reminiscence about different things. But when Jamal came along, my husband and I and him and his girlfriend, we would go out to dinner throughout the year together and we would just lose all track of time."
All this taught her, "there doesn't have to be a generation gap to have friendships. So now I look at a lot of young people in a different light than I used to and I make it a point to talk and get to know them. He's changed my life a lot, I know that." It's great to see this serendipitous meeting blossomed into something meant to last!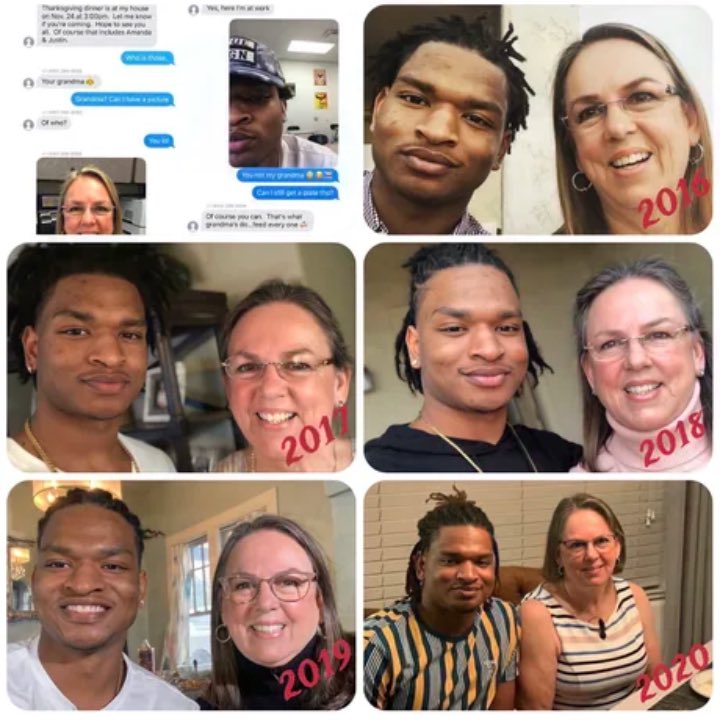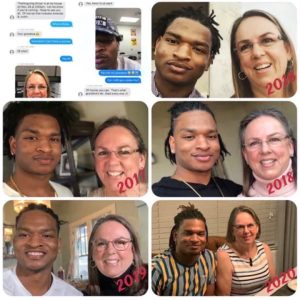 RELATED: Riley Keough Gives Us A Glimpse Into Her Thanksgiving Dinner With Mom Lisa Marie Presley