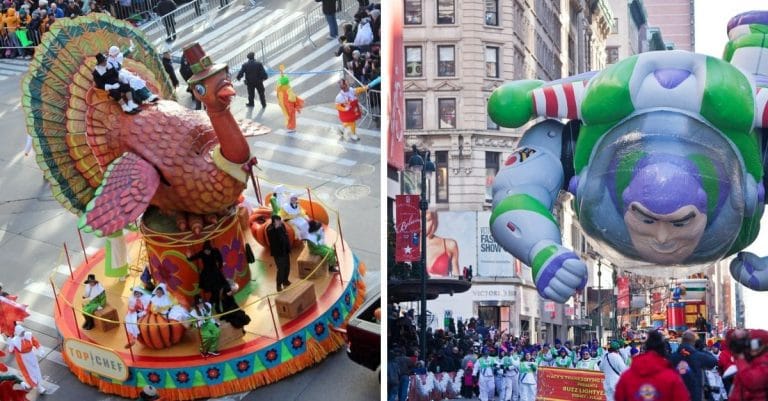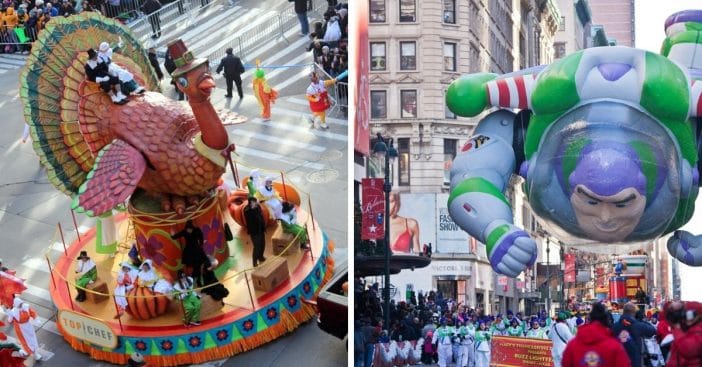 You can watch the Macy's Thanksgiving Day Parade in person this year, once again, as many were unsure what it would look like as we are still in the midst of the COVID-19 pandemic. Last year, the parade was made totally virtual and no in-person attendance was allowed due to COVID. Marking the 95th year of the parade, people will be able to watch the parade flow through Manhattan in person!
Lovers and viewers of the parade can expect the iconic giant balloons, decorated floats, marching bands, and an appearance by Santa towards the end of the parade as per usual.
You can watch the Macy's Thanksgiving Day Parade in person this year!
"We are thrilled to welcome back in its full form the Macy's Thanksgiving Day Parade," says New York Mayor Bill de Blasio in a statement. Additionally, he looks forward to "welcoming back Parade watchers to experience it safely, live and in person this November."
RELATED: 16 Fun Facts About the Macy's Thanksgiving Day Parade
Even though the event is now in-person once again, NPR reports that parade officials are still taking strict precautions to ensure the health and safety of all attendees. All volunteer participants and staff must be vaccinated and will be required to wear facemasks and other protective equipment.
Additionally, to abide by social distancing guidelines, they will also be cutting the overall number of participants by up to 20%. Last year's parade looked a whole lot different, as a modified version of the parade was pre-taped over a timespan of three days. It's not clear how many people will be attending the in-person event this year, as the parade typically draws in 2-3 million people along the route. Details on viewing locations, public entry, and guidelines/restrictions will be made available in November.