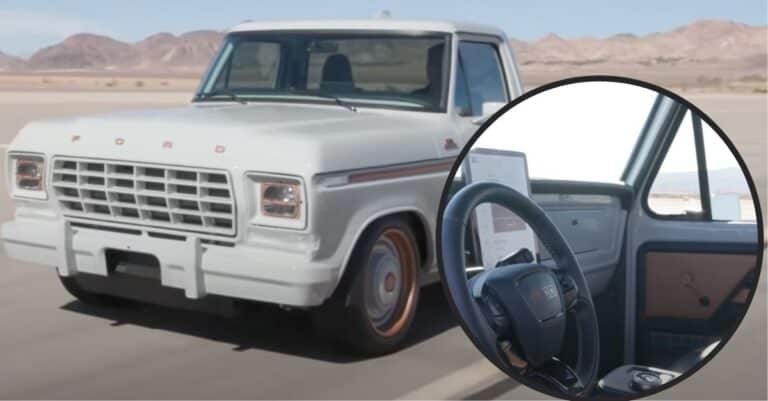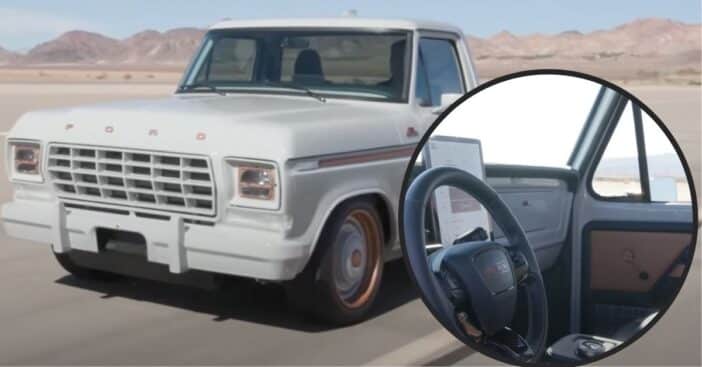 Ford has just unveiled its new custom electric pickup truck, the highly anticipated F-150 Lightning pickup for the year 2022. It's a serious blast from the past for many. The new truck features the retro stylings of a 1978 F-100 pickup with electric motors and batteries from the 2021 Mustang Mach-E GT Performance Edition.
Ford global director of accessories and licensing Eric Cin made a public statement on the new truck recently. "Our F-100 Eluminator concept is a preview of how we're supporting customers as they go all-electric and embrace zero-tailpipe emissions performance, even for our heritage vehicles," says Cin.
The new Ford pickup truck may be a blast from the past
This is a big moment for pickup truck drivers as they dominate annual US sales charts, and this will be very telling to see if they're ready to make the switch to electric. Ford has confirmed that the concept pickup can produce 480 horsepower and 634 foot-pounds of torque, compared to each of Ford's e-crate motors which produce 281 horsepower and 317 foot-pounds of torque.
RELATED: Autoworkers Fear Electric-Based Vehicles Will Leave Them Without Jobs
The Ford F-100 Eluminator was unveiled at the SEMA Show, an annual conference for the automotive specialty and aftermarket industries. The aftermarket is extremely important for the automotive industry, where automakers annually unveil unique vehicles at the show to gauge customer interest. Time will tell how this new vehicle performs upon its release.