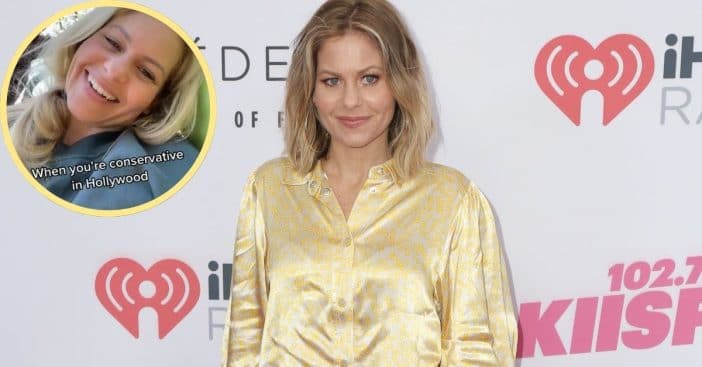 Throughout her time on The View, Candace Cameron Bure had to navigate political discussions, balancing her beliefs with the need to stay informed, and prepare for responses from her peers. She did not particularly enjoy any of this, a sentiment shared by Meghan McCain, who attributes some of her own discomfort with being a conservative during a politically-charged time. Bure recently made this point even further via TikTok, equating the experience with being made to feel like a villain.
The Full House star and Hallmark regular took to the video streaming platform on Wednesday with a video that combines her own image, overlaid audio, and a succinct caption to make her point about politics and entertainment.
Candace Cameron Bure asks if she's the villain on TikTok
The TikTok video in question is only eight seconds long, and features Bure seated outside under a tree, wearing a large blue-gray top. She smiles as she lip syncs to audio playing over the video. The words are "Is it me? Am I the drama? I don't think I'm the drama. Maybe I am. Am I the villain? I don't think I'm the villain."
RELATED: After Cameron Candace Bure Shared 'PTSD' From 'The View,' Another Former Host Spoke Out
Across the middle of the video are the words, "When you're conservative in Hollywood." Additionally, the caption outside of the video names "I am a Socialist – Brandons.Sounds." The audio comes from words spoken by Scarlet Envy as part of a promotion for the newest season of RuPaul's Drag Race. By time of writing, it has received over 1.3 million likes, 53k comments, and 27k shares.
Pressure, nerves, views, and drama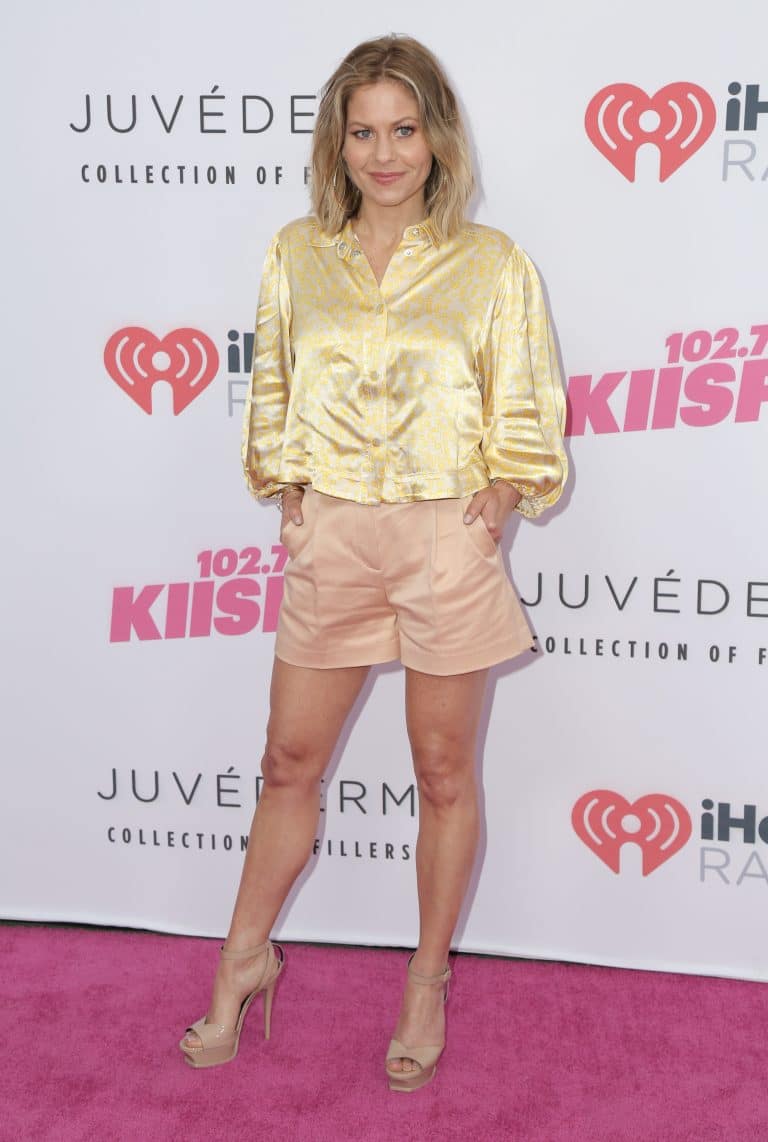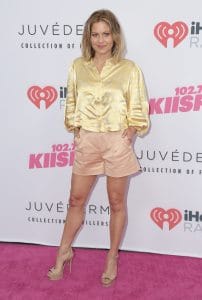 The TikTok follows Bure opening up about her time on the ABC talk show The View. Though Bure does not regret the chance to be a part of it, she says the experience left her with PTSD and she feels a pit in her stomach recounting her time there, a similar response experienced by McCain when she hosted.
Part of that came from feeling the "pressure" to represent conservative America while not always having particularly strong feelings or a comfortably informed knowledge base on some episodes' topics, along with possible pushback from her peers. "When I felt like I was going into a show that I didn't have a clear opinion about," Bure outlined, "or it was something that I was legitimately nervous to talk about because I did have an opinion about it but I knew I was the only one at the table that had my opinion, I would just get sick to my stomach."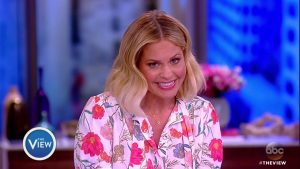 RELATED: Barbara Walters Said Says Was Blindsided By One Former Co-Host Of 'The View'