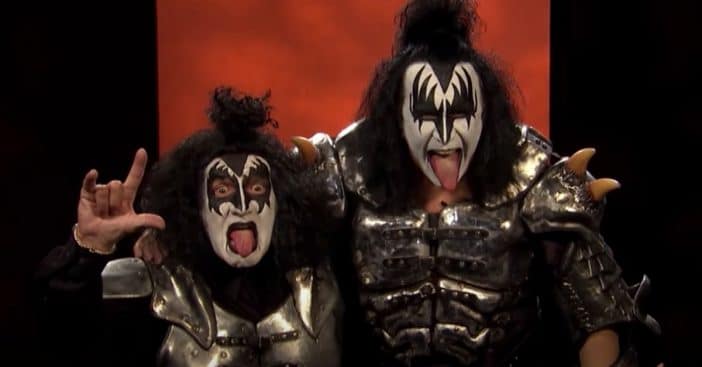 During the final Jeopardy! episode with Alex Trebek, there was a sweet tribute video compiled of Trebek's best moments on the show. One of the moments included was when Trebek dressed up as Gene Simmons from KISS and it was definitely an iconic moment in history! He dressed up to celebrate Halloween back in 2018 – he tells his studio audience that on the show's website there is "a certain game show host made up exactly like Gene Simmons … tongue and all," followed by Trebek striking a pose that is very Gene Simmons-esque.
Fans may remember the entire montage video of the process of getting Trebek into costume. "Boy, I hope I got this Kiss makeup right," Trebek notes at the end of its completion. "Is there anybody here who can tell us if I got this right?" Simmons himself then enters and says, "You nailed it. Don't worry." Simmons presents him with platform boots and shows him how to make devil horns, another way of simply saying, "Rock on!"
Alex Trebek and Gene Simmons make 2018's Halloween one to remember!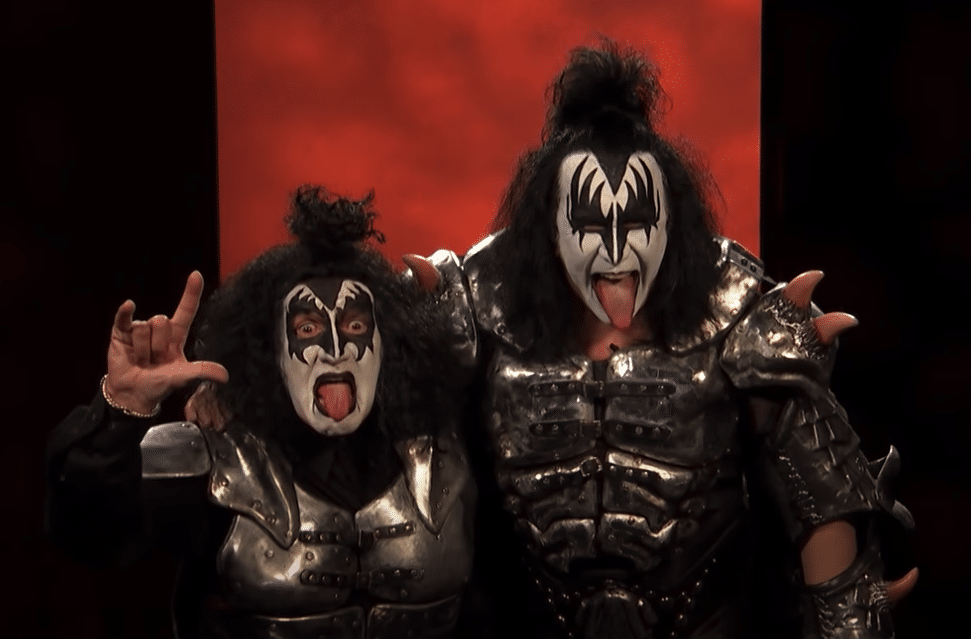 The entire process is a trip to watch – seeing a man in his late 70s (at the time) get in full Gene Simmons makeup, hair, and costume – and genuinely enjoying every minute of it.
RELATED: Watch Alex Trebek Sign Off One Final Time In Emotional 'Jeopardy!' Episode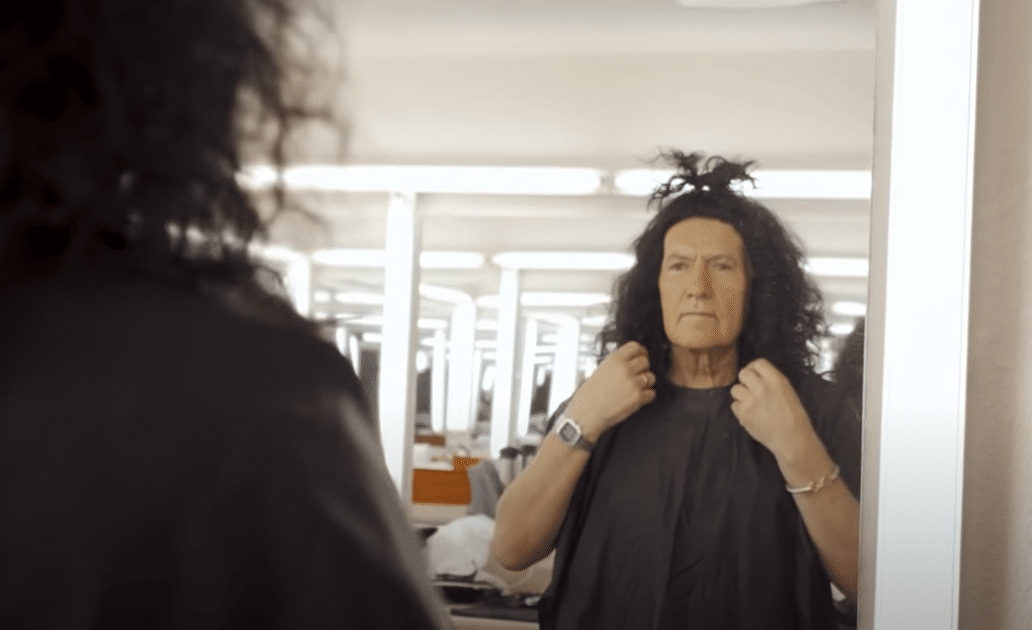 Trebek looks pretty good with the long, black hair, we have to say…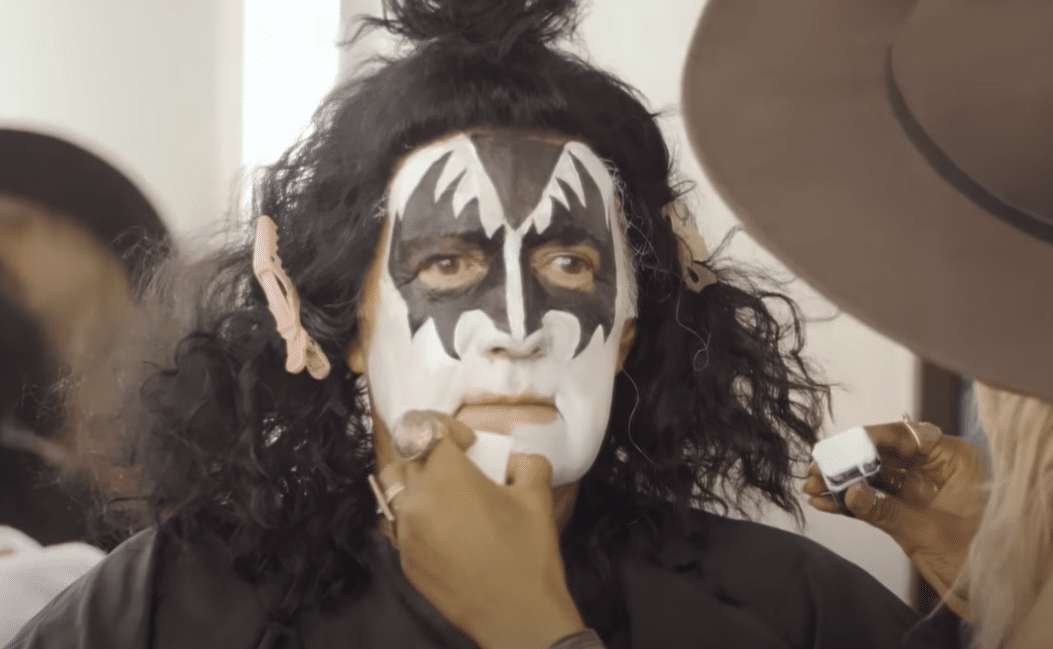 The makeup even fits him… permanent Jeopardy! look for him?
Trebek himself is so into it, making sure the hair is right and his makeup looks perfectly Gene Simmons… and Simmons approves! Such a great duo here! Check out the full video below to see the process and also see Trebek meeting Simmons for the first time.