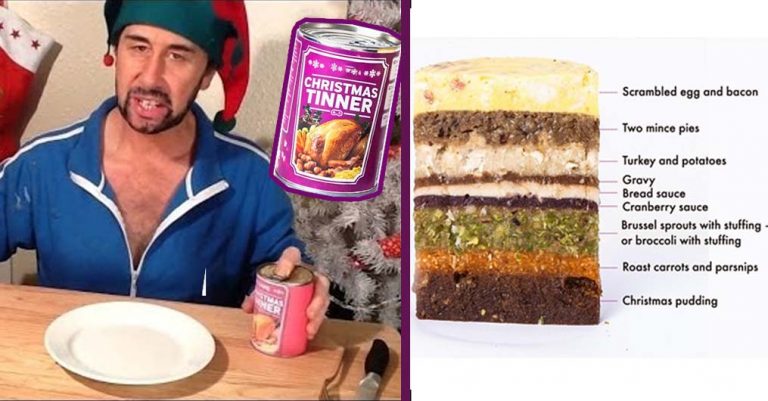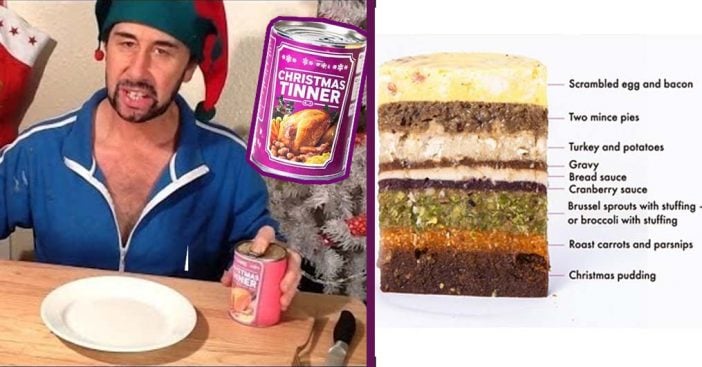 UPDATED 11/9/2021
It's no secret that cooking for your whole family on Christmas Day is no joke. You wake up early, open presents, have your morning coffee, and it's go-time. Depending on what kind of family you come from, you're either lounging around, watching football, or watching a nice holiday movie with relatives. Well, there's a new Christmas dinner trend that is made specifically for people who don't want to be pulled away from the television so soon!
Christmas Tinner is the name of the canned Christmas Dinner, which is a nine-layer three-course meal that comes in a can, so you don't have to do any of the work. But would you actually try it?
Would you try this Christmas Tinner?
View this post on Instagram
It's actually a real thing that makes up an entire Christmas Day's worth of food. The top layers consist of eggs and bacon, followed by two mincemeat pies, turkey, potatoes, gravy, bread sauce, cranberry sauce, Brussels sprouts or broccoli, stuffing, roast carrots, parsnips, and Christmas pudding. We don't know how to feel about this.
RELATED: What Ralphie Parker & Company From 'A Christmas Story' Look Like, 2021
The concept for Christmas Tinner was developed by Chris Godfrey. On the official website for the product (because, yes, it is a real thing), he states that this product was specifically aimed at "gamers who can't tear themselves away from their new games and consoles on Christmas Day." Makes sense.
Christmas or Thanksgiving dinner?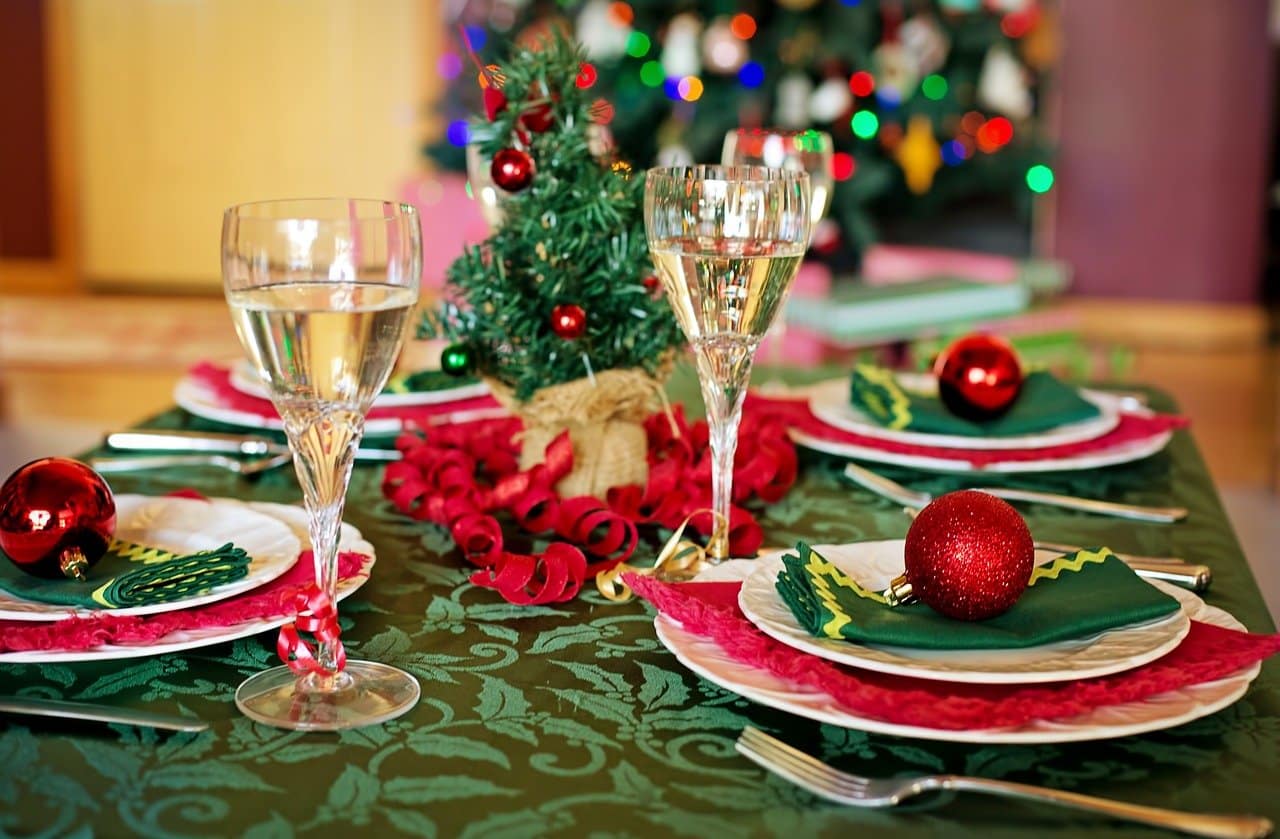 The Christmas Tinner has been featured on several news publication websites such as Daily Mail, Telegraph, BuzzFeed, and more. It was also featured on a segment of Saturday Night Live, but it's unclear if anyone actually takes this thing seriously!
It's understandable that Christmas dinner, in general, can be heavily debated. Depending on what kind of family you come from, it could consist of copious amounts of pasta or it could be a similar meal to Thanksgiving (making it actually Thanksgiving Day Part 2). It seems like the Christmas Tinner is here to change the entire dinner game, but we aren't sure how many people would be down for a canned Christmas dinner.
Pro tip: Can save time and effort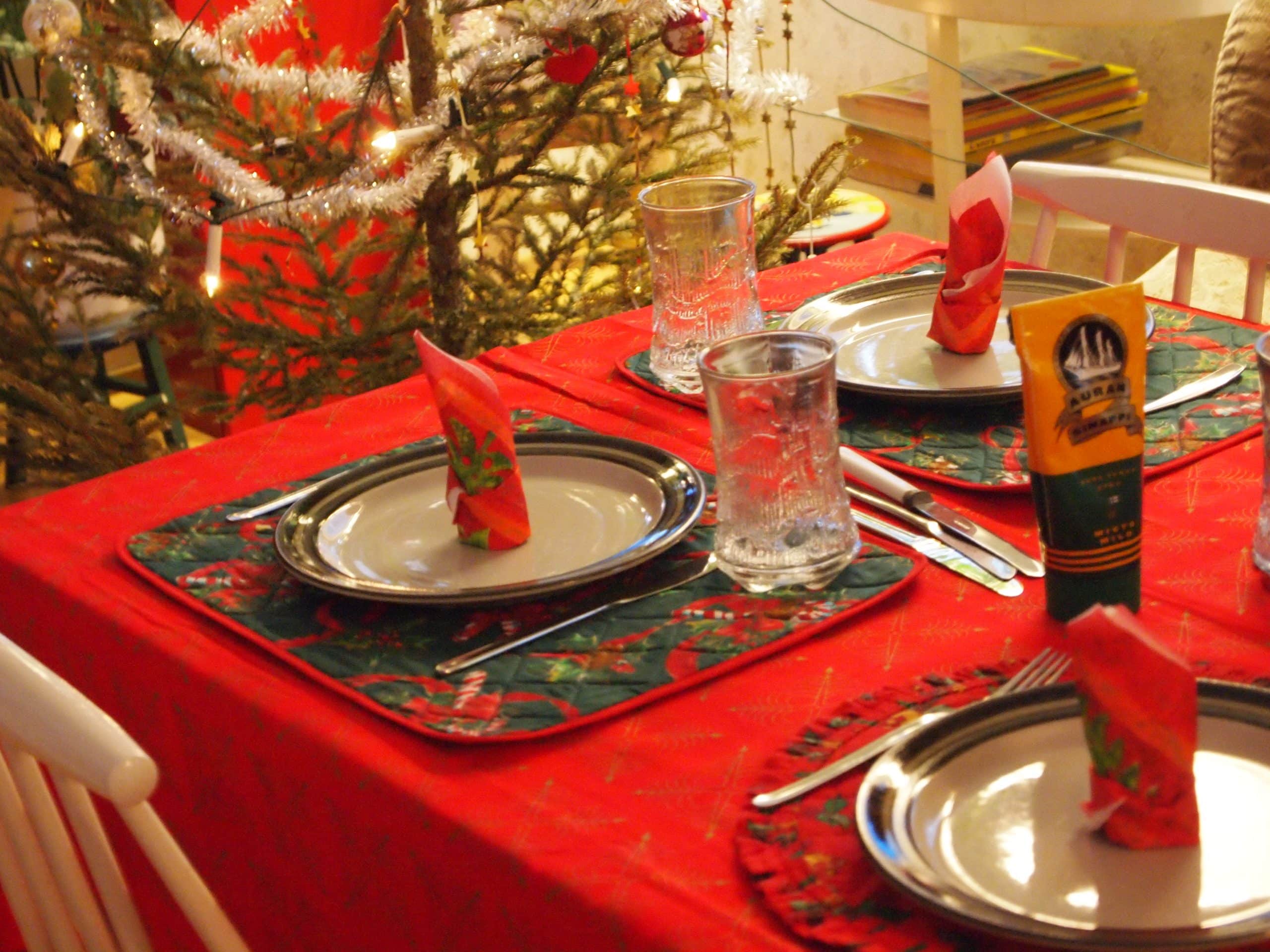 This isn't the first time someone has whipped up a crazy concoction to save time, effort, and money on a holiday meal. There are actually several versions of canned foods that we all know and love today, such as multiple products from Chef Boyardee, Annie's canned pasta, Campbell's soup, and more. So, it really isn't that weird of a concept after all!
Be sure to SHARE this article if you'd try (or wouldn't try) the Christmas Tinner this holiday season! Don't forget to check out the official taste test review of the Christmas Tinner below.