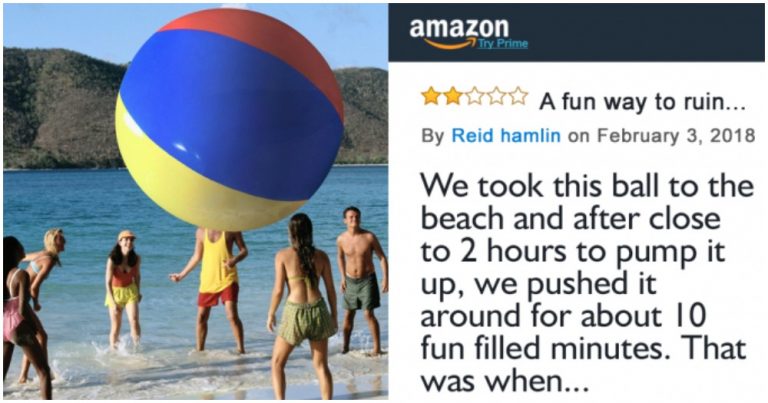 If you happen to be a big comedy fan and just can't seem to find something that tickles your fancy to watch, then take a trip to Amazon and check out the reviews. Some of the product reviews on Amazon are even better than some of the best scenes in any Hollywood blockbuster movie. One such example is the review left on a gigantic beach ball. It is a brilliant piece of comedy that in my opinion would be worthy of any comedy screenwriter, and has an absolute peach of an unexpected ending. Scroll down and read the dramatic story for yourself. It all starts with a beach ball review
Amazon is selling a 12-foot inflatable ball and apparently, some people are purchasing it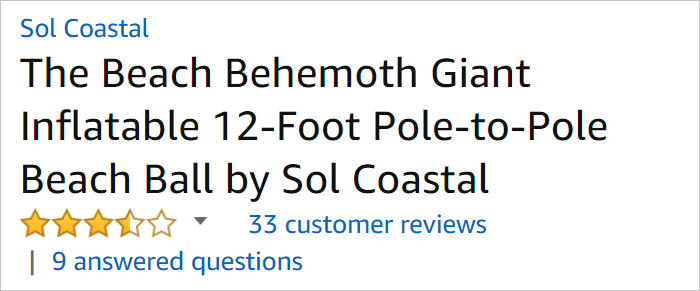 A bad review can be the deciding factor when potential customers are not sure if they want to buy from you or from a competitor. Most people before buying anything which costs them more than average check out reviews. So it can cost you a lot if your product has a lot of bad reviews. If you're interacting with customers, it doesn't matter what your business is about, it is now easier than ever for them to spread their opinion of you far and wide and here is where a company like Amazon shines. They have the principle of 'customer is king' and the result is that they get free publicity in media from these customers and get them for life.
Amazon is a customer-centric company and customers usually review the items which they buy through the portal. As an Amazon customer, one can publish one review for each product purchased, irrespective of the quantity, color, size or the country in which you bought it.
One bad beach ball review in the Amazon portal about a giant inflatable ball was so funny that it was the talk of the time and may have boosted the sales of the product as well. Talk about negative publicity! Five stars and a positive review might not have been this good so as to boost the sales than what this hilarious review did.
The review is so funny that even the guy who created the product could not have given a better description for the giant ball and the way in which he explained his experience made some people want to own it. If that is not marketing, I don't know what is. The Internet loves trolls and memes and the giant inflatable ball guy just gave it a big giant ball full of funny stuff.
Amazon is selling a 12-foot giant inflatable ball and apparently, some people are buying it!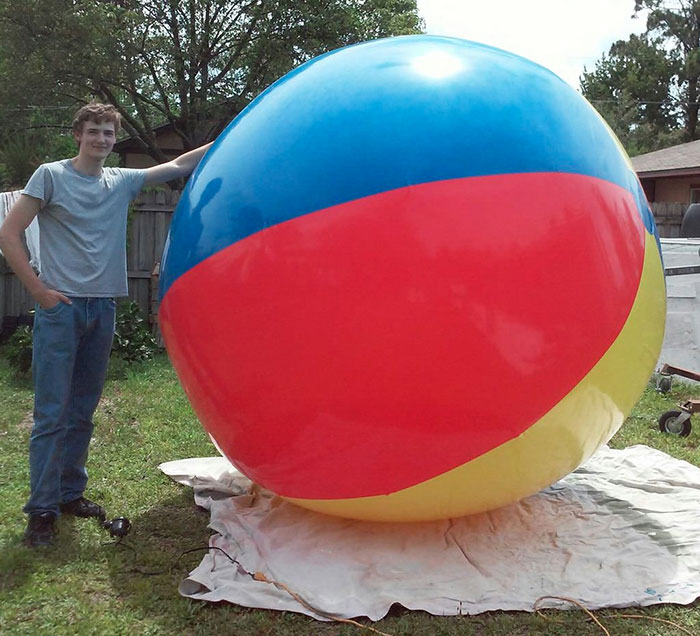 Here is the review and how others responded to the hilarious review in their own funny manner. Some of them will crack you up.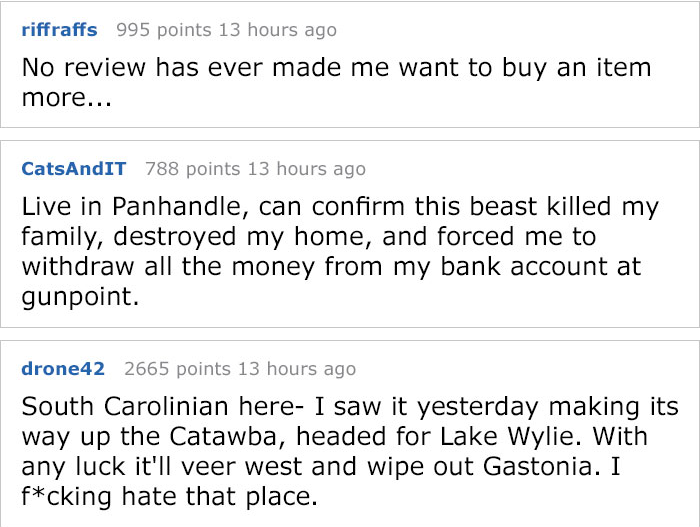 Now that's one lonely single dude! And a satisfied customer, so to speak.
Would you buy one of these beach balls?? If you did would you write a beach ball review?
Credits: trendingstylist.com