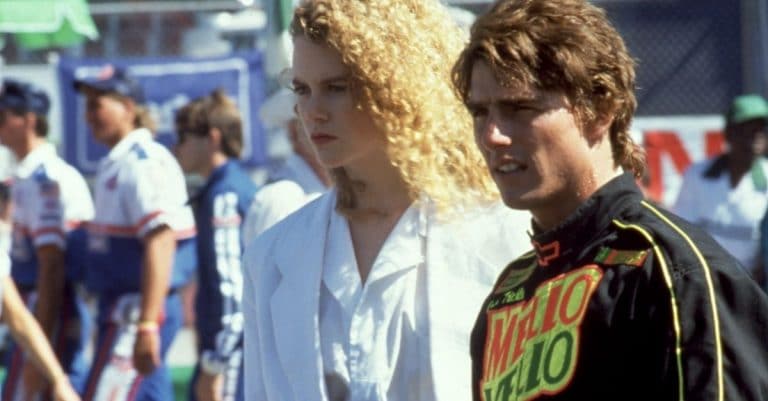 From 1990 to 2001, Nicole Kidman and Tom Cruise were husband and wife. Both were well into their acting careers, but media attention focused heavily on their ensuing divorce in that time. Regarding this news trend, Kidman puts some of the responsibility on herself for the attention surrounding her relationship, which eventually ended in divorce.
Kidman spoke with Harper's Bazaar for its October issue and took a trip down memory lane to reflect on that time in her and Cruise's lives. Throughout much of the 1990s, their relationship attracted a lot of coverage and debate.
Nicole Kidman discusses media coverage of her relationship with and divorce from Tom Cruise
According to the outlet, media reporting would more commonly report on the relationship between the two Days of Thunder stars, rather than their acting careers, especially Kidman's. The movie released in 1990, and half a year later they were married. Marriage took precedence over movie. But Kidman feels part of that was because of her own different approach to things back then.
RELATED: Nicole Kidman Had To Explain Real Bruises To Her Family Filming Violent Scenes
"I was young," Kidman reflected, "I think I offered it up? Maybe I've gotten a bit more trepidatious, but I'm always trying to be as open as possible. I just prefer to live in the world that way." So, it seems that openness, in her view, allowed the media to focus so much on this fresh romance.
Past affects future
Ultimately, this open policy did not happen in a vacuum, and her relationship – and subsequent divorce – with Cruise was also a learning experience for Kidman. Five years after separating from Cruise, she married singer Keith Urban; the couple is still together today. "My husband, Keith,says that when he met me, he said, 'How's your heart?'" Kidman shared. "And I apparently responded, 'Open.'"
Days of Thunder proved a formative point in Kidman's life, as she earned a major claim to fame in her career that began seven years prior, as well as met Cruise through the 1990 film. The two acted opposite one another as leads. Though it received some mixed receives, one glowing point of praise remained the chemistry between Kidman and Cruise, and the two went on to star together in Far and Away and Eyes Wide Shut. Ultimately, the couple's divorce took Kidman by surprise, and debates persist about why exactly Cruise filed so suddenly while citing "irreconcilable differences." Rumors point to the Church of Scientology, while Kidman herself cites their age, level of responsibilities, and fame they lived with.
What do you think was the cause?