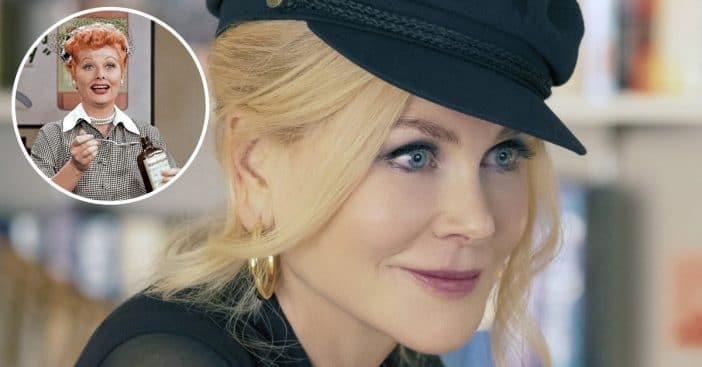 Nicole Kidman was cast as Lucille Ball in the upcoming film Being the Ricardos. Many fans have criticized the casting choice because Nicole doesn't typically play a comedic role in movies. They worry she won't do Lucille justice. Even though Nicole is happy about getting the role, she said it is really out of her comfort zone.
The movie is focused on the marriage between Lucille and Desi Arnaz. Nicole admitted, "I am way out of my comfort zone right now. I'd like to be funny. I'm never cast funny. The strange thing about Lucille Ball is that everyone thinks we're remaking the 'I Love Lucy' show, and it's so not that. It's about Lucy and Desi, and their relationship and their marriage. It's very deep, actually."
Nicole Kidman opened up being out of her comfort zone
Lucille's daughter Lucie also responded to the backlash. She said, when responding to the backlash over the casting choice, "It's the story of Lucille Ball, my actual mother, not Lucy Ricardo, and her husband, Desi Arnaz, my dad, not Ricky Ricardo. There will be humor in the film, but it is a story of the two of them and how they met and what went right with finding the show, what went wrong, their relationship, their love affair."
RELATED: Nicole Kidman Talks What It's Like To Portray The Legendary Lucille Ball
It makes sense that the film will be way different than the iconic television show! It seems Nicole isn't taking this job lightly and is working very hard to make it a wonderful film that Lucille would be happy with.
The film is directed by Aaron Sorkin and will mainly take place over a week of filming I Love Lucy. It sounds like it will be quite dramatic! Are you excited to see it whenever it comes out?