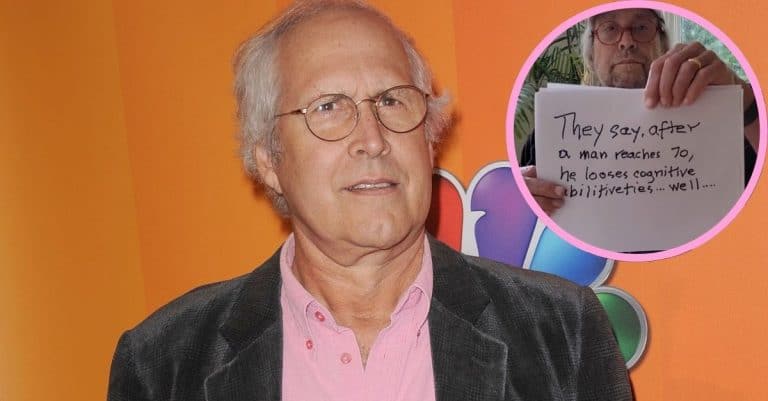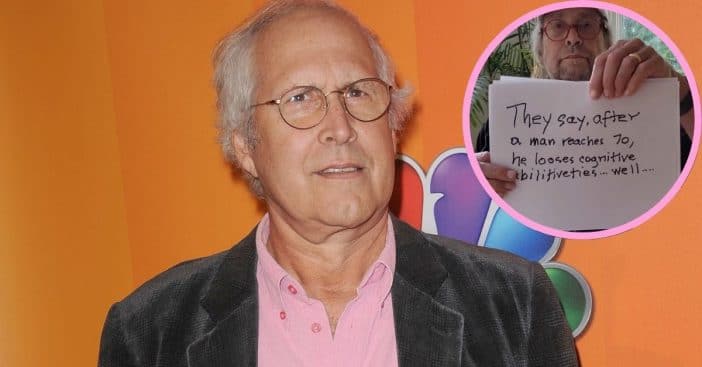 Comedian Chevy Chase began his diverse career in 1967, and he's been at it ever since. His television presence has slowed as of 2016, but he maintains a supply of film projects – some, not even full movies. Chase composed a video of his own all about losing one's cognitive abilities.
Despite the somber topic, Chase managed to show his sense of humor is as strong as ever. Body language takes center stage here, as the Saturday Night Live veteran actually doesn't deliver any lines himself, but relies on a bundle of papers with writing on them.
Chevy Chase sums up losing "cognitive abilities"
View this post on Instagram
Aging can come with all sorts of surprises, fun and frightful. Chase addressed just this in his video. The first paper he holds reads, "They say after a man reaches 70, he looses cognitive abilitiveties… well…" While the typo is already a wild ride to read, he isn't done with the spoofs yet.
RELATED: Chevy Chase And Bill Murray Hated Each Other On 'SNL'
Typically, in this kind of format, the person would remove the first card to reveal their next line written on the card just one behind it. However, Chase changes the formula by removing the papers behind the first one, while he stays holding that very first page about when a man reaches 70. All the while, he manages to keep his expression entirely stoic.
Hitting that relatable note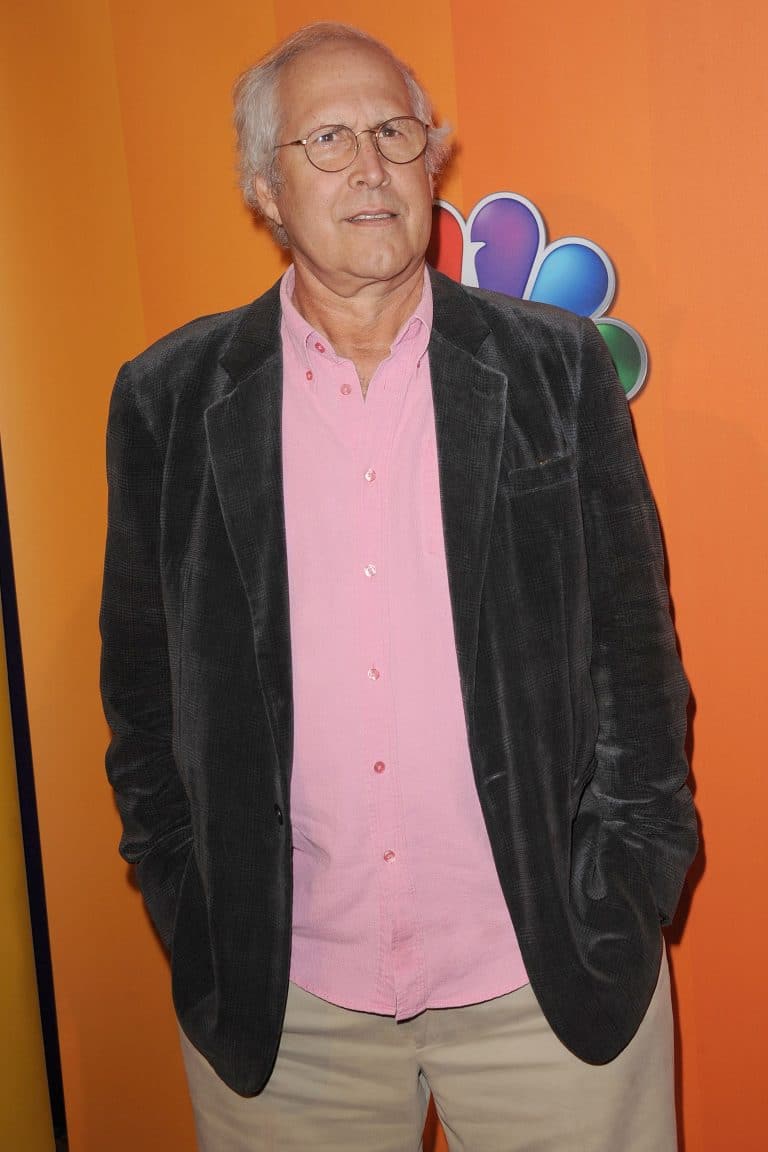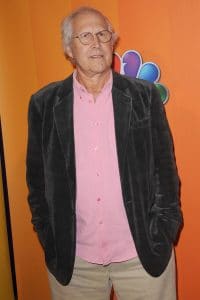 Chase himself is 77, and seems in full possession of his usual cognitive abilities. He spent five years as a mainstay on the NBC sitcom Community, and his last film credit came in 2021 with voice acting. But whatever he has experienced of the aging process helped him make this very relatable post that has his viewers rolling with humor and nodding in agreement.
Since going live just a day ago, the video has amassed almost 100,000 views, and well over 1,500 comments, all with expressions of laughter, with some also noting that Chase still knows how to crack a joke. Many of his posts keep followers either nostalgic through throwback pictures, intrigued with updates about life, or congratulatory, such as his post celebrating wife Jayni's birthday two days ago.
Looking forward to the next update!