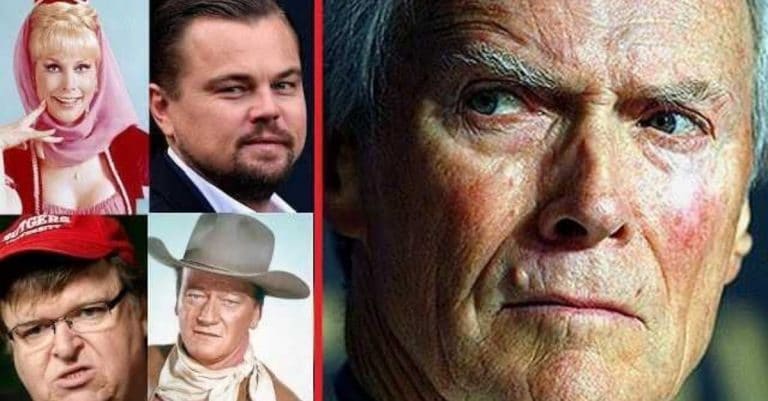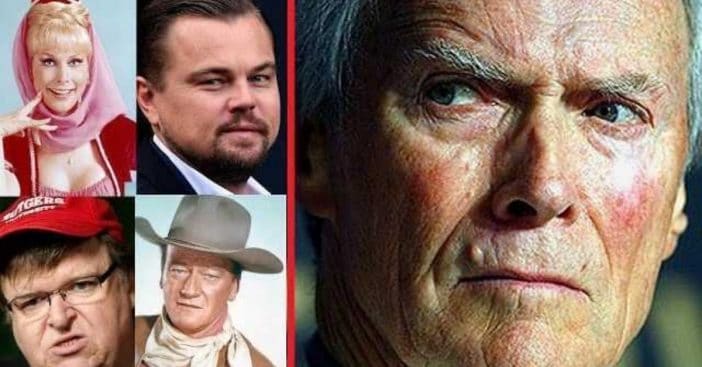 Clint Eastwood is one of Hollywood's most notorious figures – known for his dashing good looks, those wildly intense stares, and exuding a confidence that some people came to fear – so it's no shocker that he has made some enemies along the way, too. "Right Turn, Clyde."  Now that that's settled, let's get down to the good, the bad, and the ugly – about why some of Hollywood's other greatest actors, like John Wayne and company, actually hate Clint Eastwood. 
In order to understand why people hate Clint Eastwood we first need to talk about who he is and why he is so important. "Go ahead, make my day." Clint Eastwood began acting in the early 1950s and is still very much at it today. He has won five Academy Awards and numerous other honors. Simply put, Clint Eastwood is and has been for decades, a major player in Hollywood… Eastwood, known for his rugged masculine roles, has often been cast as the loner. Countless women have swooned at his cowboyish charm, and he's had many admirers, but that didn't stop people from hating him either. Some were jealous of his success, while others didn't like his point of view and vocality on certain issues. But we're not the judges here, simply presenting the case.
Leonardo DiCaprio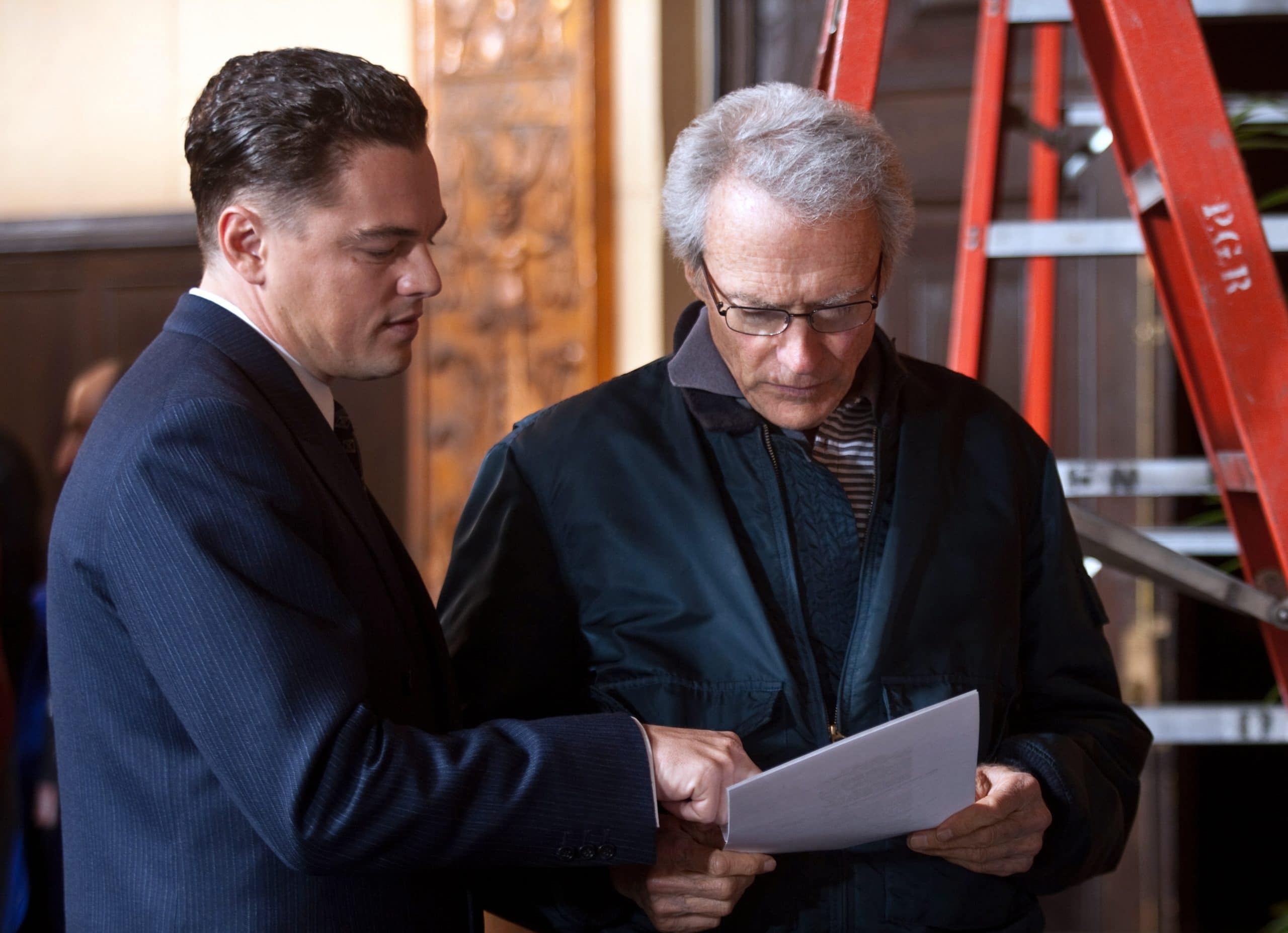 Apparently, Eastwood has made some famous Hollywood actors, rather unhappy with him, and they have since promised that they would never work with him again. Mr. Leonardo Dicaprio and Dicaprio worked with Clint Eastwood on the movie J. Edgar in 2011, where Leo was championing the project as J. Edgar Hoover, the picture directed by Clint. Issues were throughout but came to a boil after Leo requested a retake of a scene. Clint instead, announced the day as a wrap and calmly walked away from set. 
RELATED: Matt Damon Almost Broke Clint Eastwood's Number One Rule
Another actor in Hoover, Armie Hammer, claimed that Clint's style of shooting one take and moving on was so unusual, that Hammer actually thought a take was just the rehearsal, and when Eastwood decided to print it and move on. Hammer was flustered, explaining that he had his script in his hand the entire time. Clint simply said, "I'll edit the script out." Reportedly both Leo and Clint were cordial for the rest of the picture, but Dicaprio was already slated to appear in a second Eastwood film – but he stepped down, feeling like his voice fell on deaf ears.
Tom Hanks
The one, and only Tom Hanks. Now, Tom Hanks worked with Clint Eastwood more recently, in the 2016 film pilot true story, Sully, the first collaboration between Clint Eastwood and Tom Hanks. Tom has stated that Eastwood acted more like a cowboy than a director, rounding up his horses on set and being rather harsh on occasion. Tom Hanks particularly disliked being on the receiving end of Clint Eastwood's disapproving glare on set. 
John Wayne
And even One of Clint Eastwood's own heroes didn't really care for the gunslinger, and from one legendary gunslinger to another, this one hurts. That's because I'm referring to The Duke himself, Mr. John Wayne. Who didn't agree with many of Eastwood's creative liberties. The beef began when industry writers began comparing the up and coming Clint Eastwood to the famed John Wayne.
John Wayne preceded Clint Eastwood in the Western film genre. Wayne was the star of Hollywood, and always played the good guy who was saving the day – the cowboy who was the hero! Clint Eastwood changed this style and portrayed the rugged cowboy as a loner, and John Wayne HATED this. And things escalated after the 1973 release of High Plains Drifter, certainly Eastwood's darkest Western, in which he starred in and directed. And afterward, Clint wrote a letter to The Duke, suggesting that they make a western together. Imagine that, I'm on board. Well, John was not. He sent back an angry reply, denouncing the movie for its gratuitous violence and revisionist portrayal of the Old West. And how did Clint take the news from his idol? By shrugging it off, and not answering the greatest western star of all time. Obviously, the two did not work together. 
If Wayne hadn't hated Eastwood, we may have had a chance to see them star in a film together. In the 1970s, both were approached with a script titled The Hostiles about a gambler and an old man. Clint Eastwood was interested, but John Wayne was NOT. Lucky for Clint, John Wayne's sour comments didn't hurt his acting or directing career. And Clint famously went on to open his own production company, Malpaso, and has produced many terrific films. Just none starring John Wayne. 
Directors Who Hate Clint
Spike Lee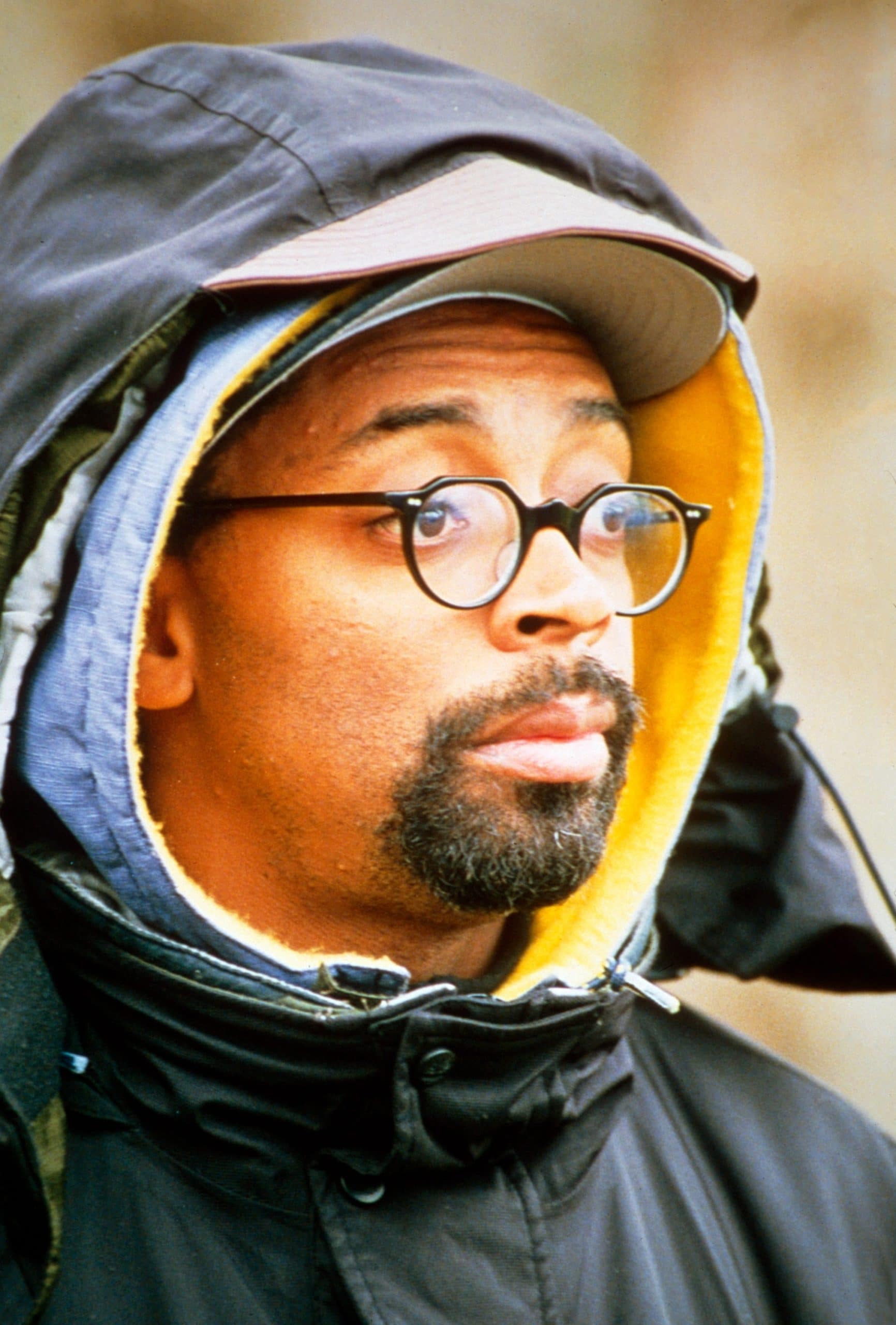 Director Spike Lee and Clint Eastwood's feud can be traced back to hiring choices made by Eastwood for his two famous World War II films, both released in 2006: Letters from Iwo Jima in and Flags of Our Fathers. Lee claims that Eastwood did not accurately portray the diversity of forces who heroically fought in the battles. 
Clint replied to Spike, telling him that he could quote, "shut his face." And Lee retorted that since Clint was not his father, and they're not on a plantation, he could mind his own. Spike went on with, quote: "He's a great director. He makes his films, I make my films, but come on, He sounds like an angry old man right there." Reportedly the two famed directors have since made up, and do have a cordial relationship. 
Michael Moore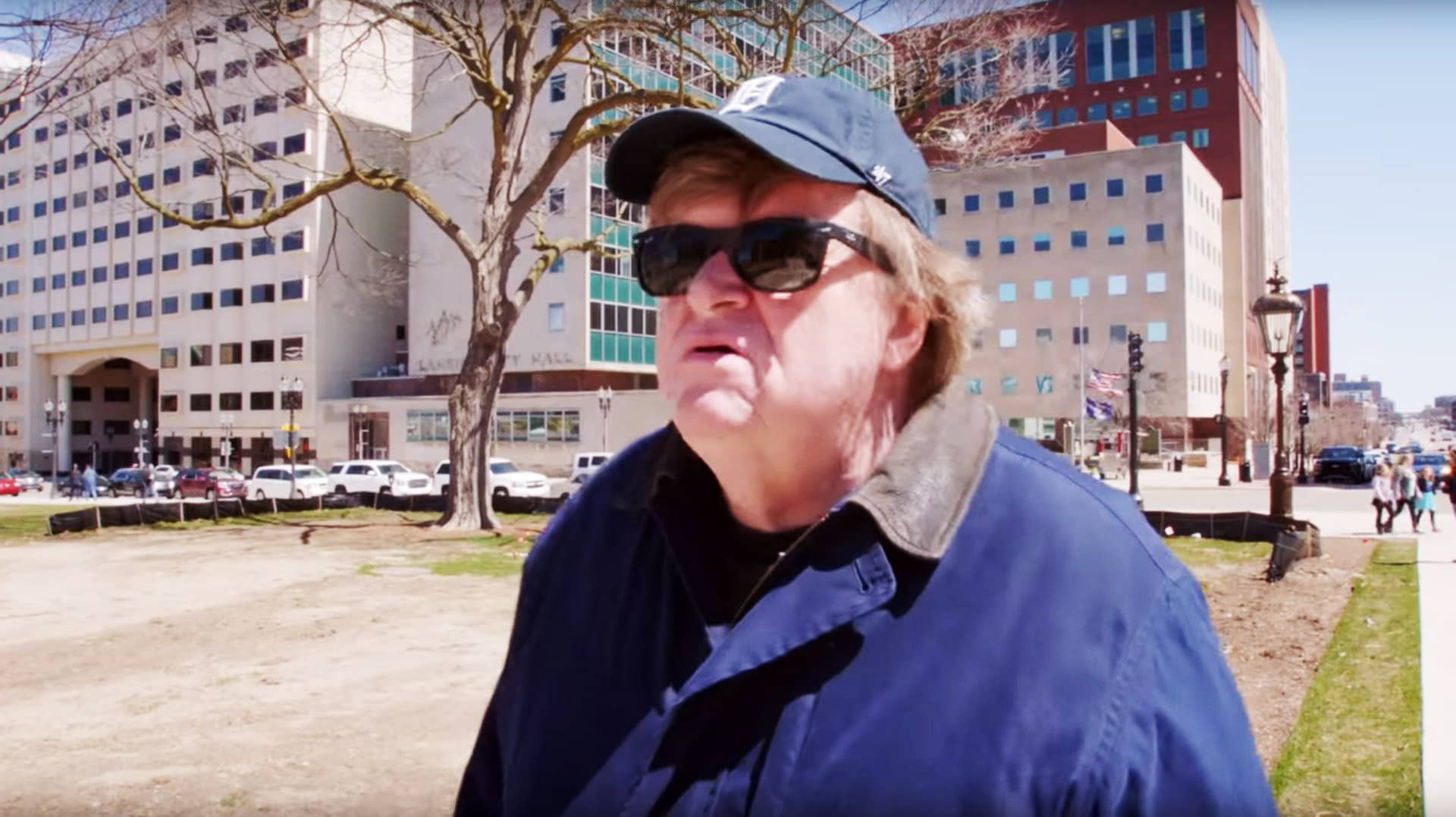 Documentary Director Michael Moore posted some critical comments about snipers on Facebook around the same time that Clint Eastwood's film American Sniper premiered in 2014. Moore lost a family member to a sniper in World War II, Michael thought the movie glorified snipers in a way that he didn't think was appropriate.
Rumor states that at a National Board of Review Awards dinner, both men were present, and when Eastwood was given an opportunity to speak, he coldly stated that if Michael Moore ever came to his home for an interview, he would shoot him. Apparently, the audience thought he was kidding and began to, I assume, nervously laugh… to which Clint stopped them and said he was serious and he declared once again, he would. 
More Hate For Clint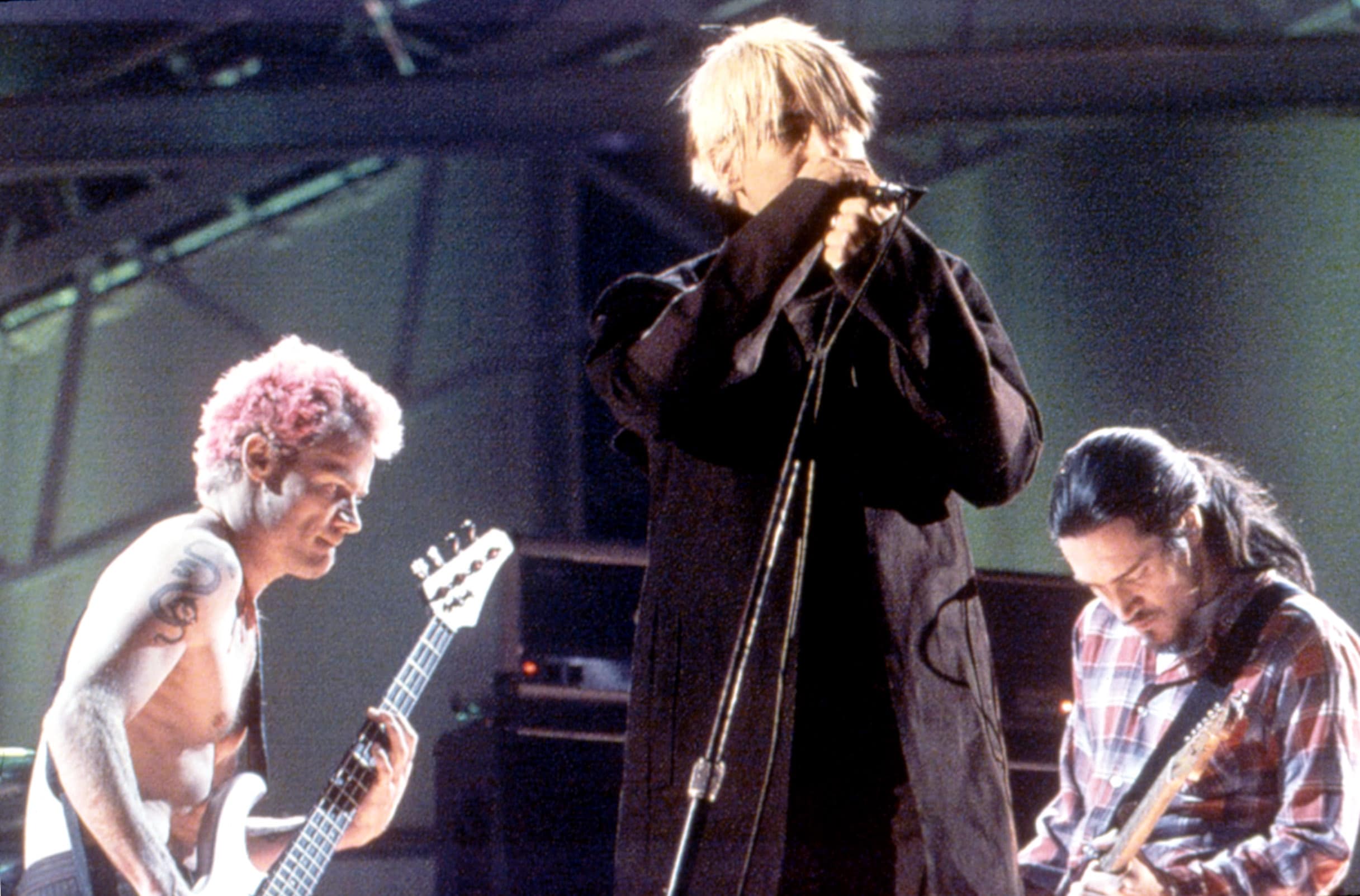 Eastwood is known for his conservative political views and he has made some comments which upset some other celebrities. Red Hot Chili Peppers bassist Flea felt that some of the remarks made by Eastwood about political correctness in the entertainment industry were inconsiderate. Speaking of politics – did you know that Clint Eastwood served as a town Mayor for two years? I hope he yelled, "Get off my lawn," when people came to visit him at city hall! 
On to a shared lawn… Sondra Locke was romantically and professionally involved with Clint Eastwood years back. And their relationship had a reputation for being extremely toxic. The two lived together for nearly ten years in the seventies and eighties even though Sondra Locke was still legally married to another! And things got heated when Clint locked Sondra out of their shared home when he discovered she was trying to direct and act in films other than his. Locke was beautiful and talented, but her relationship with Clint Eastwood forever tarnished her professional career after they had starred in several films together. Do you remember The Outlaw Josey Wales in 1976? It was the first of six films that the two would star in. And Clint claimed in an interview that it was one of his favorite films. 
Then things got even messier when Locke sued him for palimony, and the two settled the dispute outside of court. Clint Eastwood pulled some strings and got Locke a contract for films with Warner Brothers. Sounds like all was back on track, right? Wrong. Over thirty of Sondra Locke's projects were rejected. It turns out that the contract was just a piece of paper and nothing more, they didn't intend to let her make films. So Locke sued Clint a second time for fraud, and again he settled matters out of court. But the damage was done. And the once couple never made up. 
So, what did we learn? Clint is basically exactly what you'd expect. Difficult to work with, a little too dark for some western conventionalists, and has some skeletons in his closet for sure. But he's still at it. His latest project was completed in 2021, the film, Cry Macho, once again directing and starring as the washed-up rodeo star who finds redemption escorting a youngster away from an alcoholic parent. Will you tune in to watch this one when it comes out? Do you have a favorite character that Clint portrayed or a favorite movie that he directed? Let us know in the comments below. We read every single one. From starting on Rawhide on the tele… to Gran Torino and more… share your favorite Clint projects in the comments!