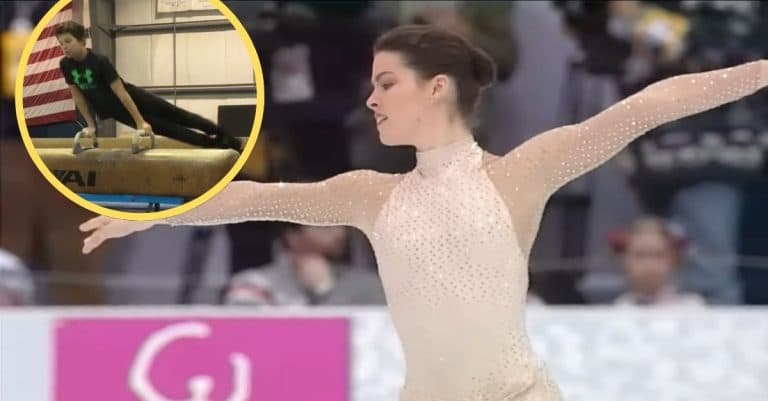 Those bombastic notes of the "Olympic Fanfare" song conjure up images of the most famous moments in sports history as the best of the best compete for gold. Figure skater Nancy Kerrigan made headlines both for her skill and the jarring attack that should have kept her from the ice. Off the rink, Kerrigan started a family, and her middle son, Brian Solomon, also has big dreams like his mom. In his case, it's as a competitive gymnast.
After Kerrigan managed her miraculous recovery, she retired and married her agent, Jerry Solomon. Together, the couple had three children: Matthew (23), Brian (15), and Nicole (13). It turns out Brian has picked up his mother's zeal for athletics meeting artistry and is also aiming for the Olympics.
Brian Solomon is making waves as a gymnast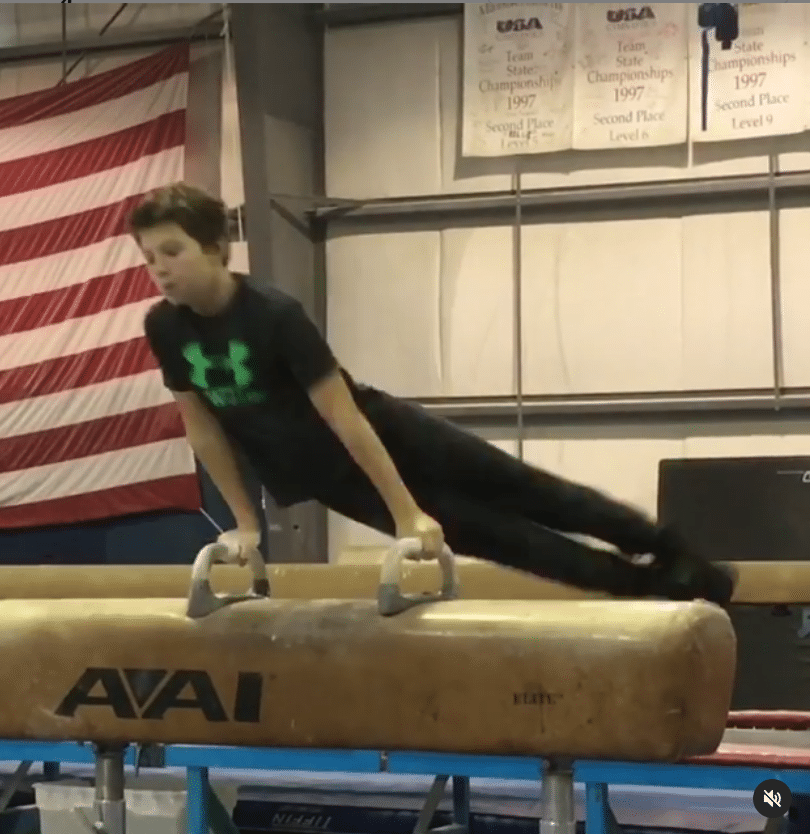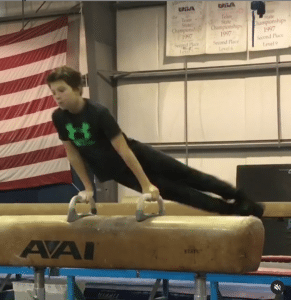 Born in 2005, Brian Solomon is a high school sophomore. Between his academic studies, however, he practices the bars, ring, floor routines, vault, and more. Like many aspiring Olympians, Brian began gymnastics at a very young age. He fell in love with the sport from the start. "I probably realized this was something I wanted to do when I was really little," he added. "I had just started and I remember every time I learned a new skill it was just a lot of fun. I just wanted to keep learning new things."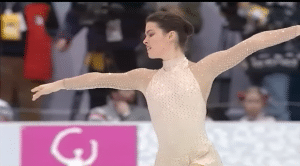 RELATED: Nancy Kerrigan Finally Breaks Her Silence On Tonya Harding's Biopic Tour 24 Years After The Infamous Attack
New things indeed. Brian competes in six events: floor, parallel bars, horizontal bar, rings, vault, and pommel horse. As for his performance, BestLife reports he is ranked a nationally competitive level 10 gymnast, which is the highest ranking in the USA Gymnastics Junior Olympics Program. What does he have planned next? So much more!
Going for gold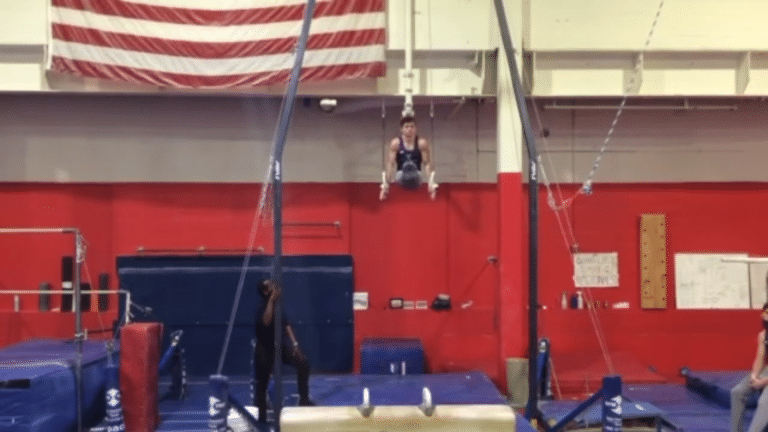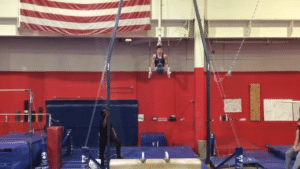 "My goal is to make it on a college team and hopefully even more beyond that," Brian shared. Specifically, Kerrigan revealed in 2016, "Brian already has said, 'I want to go to the Olympics!'" She tries to keep a level head and instill a sense of realism, at least about the workload that will require. "But they're so young," she went on. "They don't really realize how hard that is. I think they think, 'How hard could it be? My mom did it!'"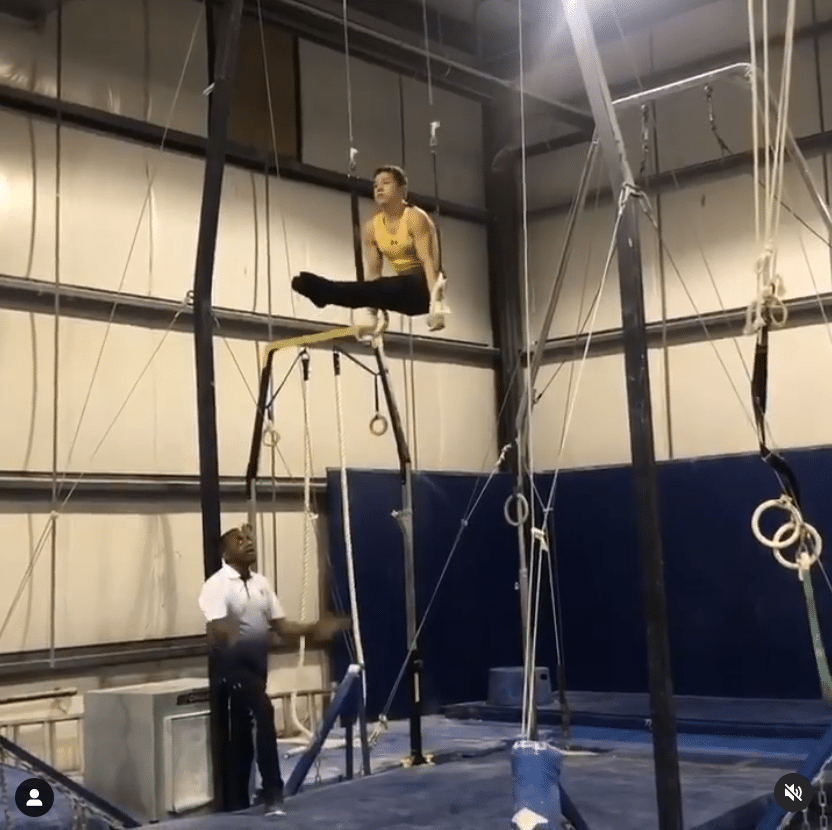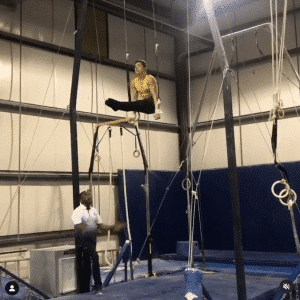 Brian does have plenty of accomplishments to his name. Most notably, in 2019, he qualified for and competed in his very first national championship, an event that exceptionally spurred on his inspiration. "You're around all of the best guys in the country," he mused. "Most of them have been there before and all of them are committed to colleges. You look up to them and want to be like them."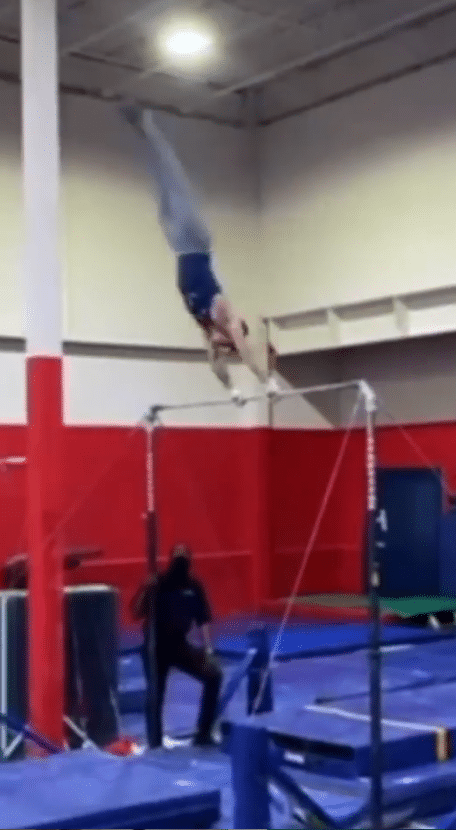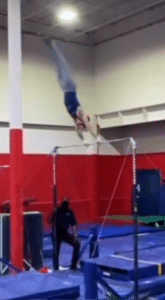 Her family has seen her medal, and she believes they find it "cool," though adds they're "happier with their own trophies." As for any time her kids might hesitate or want to change course, Kerrigan makes a point of letting them. Mental health took center stage at the 2021 Tokyo Olympics, especially for gymnasts, who can get seriously hurt if their head isn't fully in the game. Whatever Brian does and wherever he goes from here, we know he'll do great!
View this post on Instagram