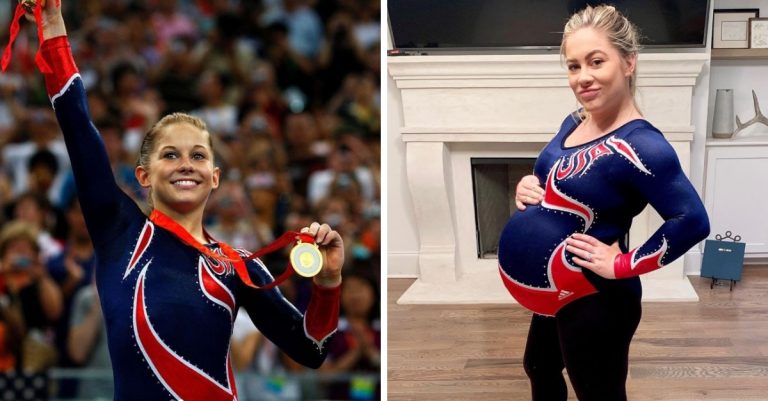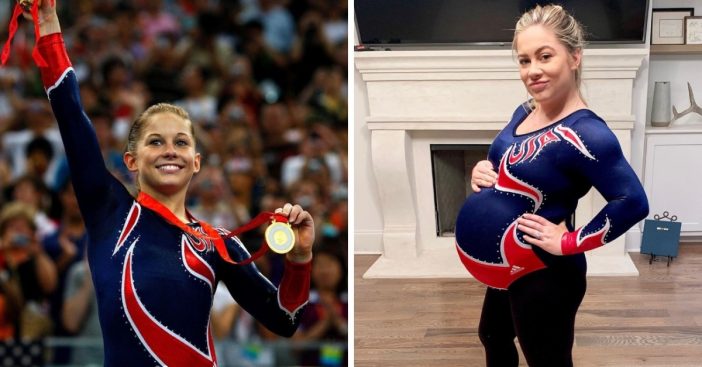 Olympic gold medalist Shawn Johnson is getting ready to give birth! Before she does so, she had to see if she fit into her old leotard. She posted a photo of herself wearing her 2008 Olympics leotard, but joked how it "fits a little different these days." This is because Shawn is 40 weeks pregnant!
Shawn posted a photo of herself in the leotard at the 2008 Olympics and then a photo of herself now. She captioned the photo, "… fits a little different these days @andrewdeast dared me too hahah 40 weeks preggers. But no joke… this babes is already more rewarding than any medal was. BABY! GET HERE ALREADY! #pregnant #gymnastics," with laughing emojis.
The leotard still fits!
She also posted a photo of herself with her dog closeby. The adorable pup is seen right next to Shawn. She captioned the photo, "He's attached to me these days… I think he's trying to tell me something. I'd guess babes is coming soon," with eyeball emojis.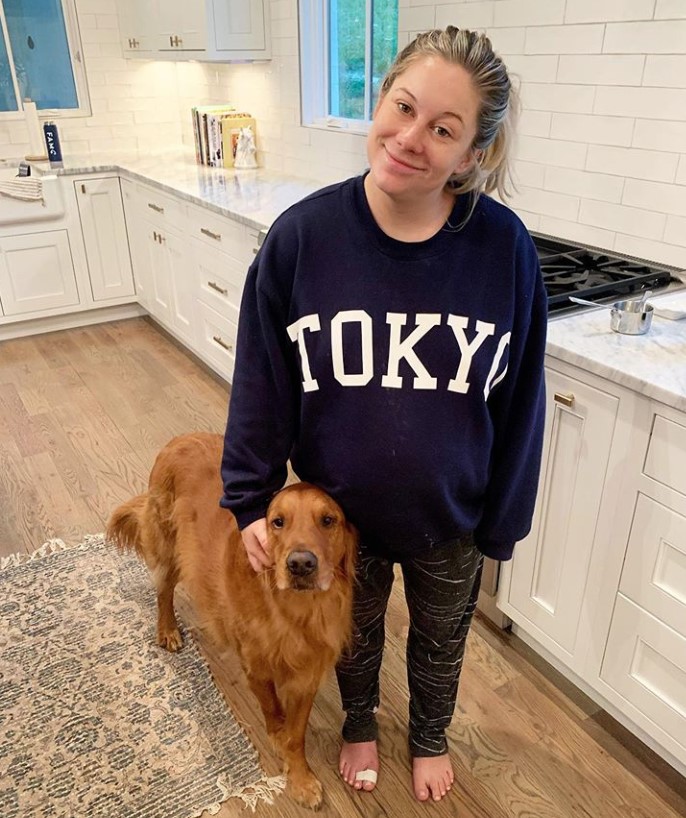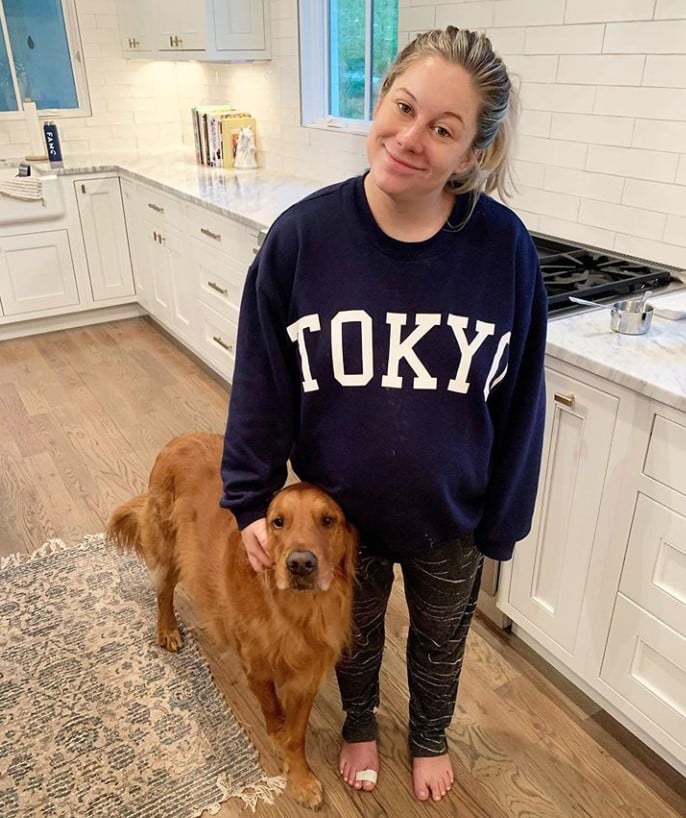 The baby will be Shawn's first, along with her husband Andrew East. She previously spoke out about having a miscarriage in 2017. According to TODAY, Shawn said this about her miscarriage: "The day that I was told we were miscarrying, I felt guilty. I felt sad. And I remember telling Andrew, 'I'm sorry I lost your baby.' I felt like it was something that I did."
Congrats to Shawn and Andrew! She is due any day now. We can't wait to see that cute little boy or girl.