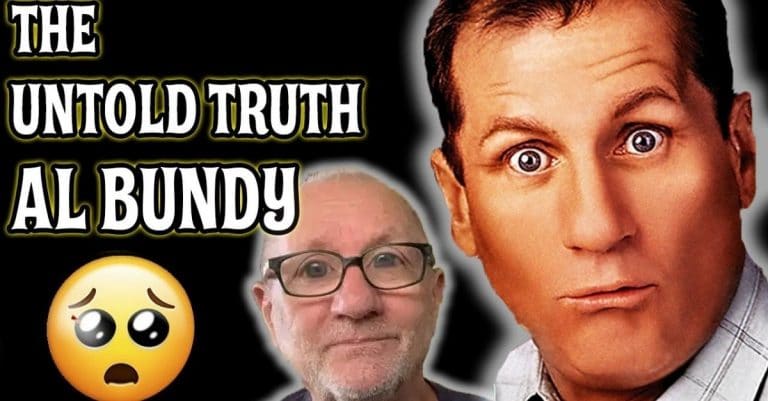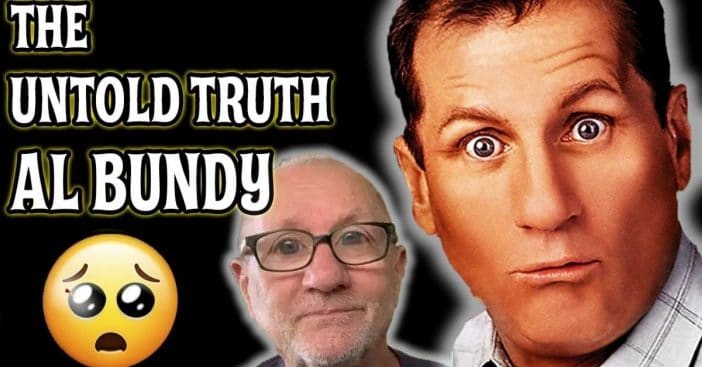 Oh, Al Bundy, what a great guy! Not to be confused with Ted Bundy, of course! We don't endorse that kind of stuff around here. Or maybe he does have something in common with Ted…. Do you remember this scene from Married With Children? While many people assume that the crass Bundy family was named after the notorious serial killer Ted Bundy, this simply isn't true. The Bundy family was actually named after the famous wrestler King Kong Bundy! And somehow that makes even more sense. 
Ole "down-on-his-luck" Al Bundy was someone that many dads related to in the eighties and nineties. The Bundy clan was dysfunctional, to say the least… Al's wife was lazy, his son had some attention problems, and his daughter, well, she was pretty wild. Al Bundy wasn't the perfect father like many of his other television counterparts. Married with Children didn't push a lesson that had to be learned every week – rather this show was funny, relatable.. something that was drastically missing from other utopia families on the screen every night. Let's jump on in and uncover 10 things you didn't know about Mr. Ed O'Neill!
10. Will the Real Al Bundy, please stand up?
One of the reasons that Ed O'Neill was so good at playing Al Bundy is because he based the mannerisms of his character on people he knew in real life – his family and friends. His hometown didn't carry the station that his show aired on so he thought that he had nothing to worry about… until the show became so popular that his hometown started airing the new Fox network. I bet that made for some awkward family reunions. 
Speaking of awkward – O'Neill had an ongoing feud with a fellow coworker.
RELATED: Married With Children Officially Ended After This Happened
9. Feud / Neighborly Feud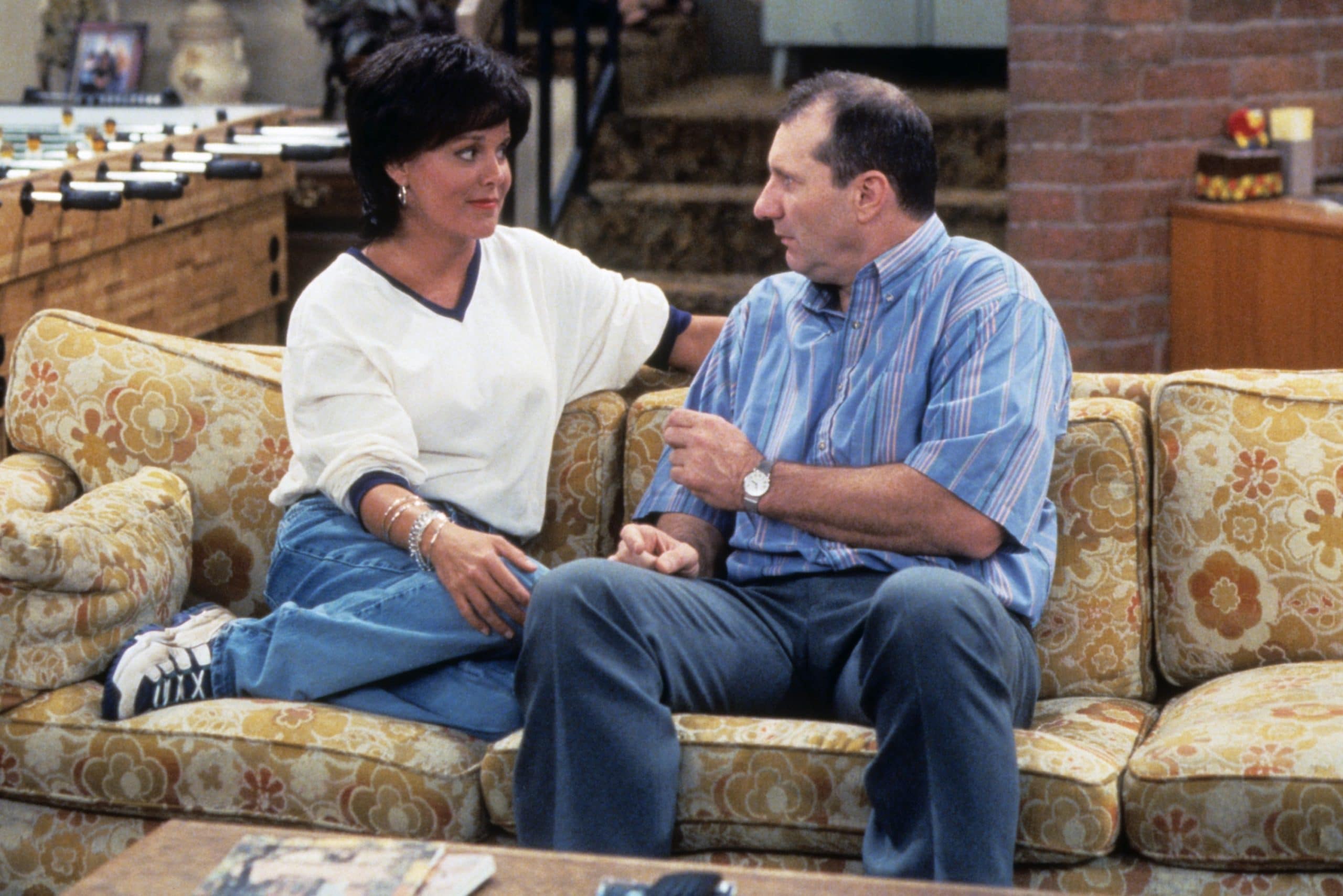 Ed O'Neill had a longstanding feud with fellow cast member Amanda Bearse, who played the Bundy's next-door neighbor. They disagreed over many things and eventually resorted to avoiding each other while on the set. When asked in interviews about their feud both stars gave differing answers for the cause. With Amanda calling Ed a Bully, and Ed retorting with, "Well you're miserable" And then ed explained that if he wanted, he could pull the strings and have her booted from the show. Something she did not have the power to do. Nowadays he admits that was a very mean thing to do, but heck, maybe Al got to his head. 
Ed O'Neill and David Faustino were the only cast members not invited to Bearse's wedding because Bearse was afraid they would laugh at the sight of "two women in tuxedos" – which during a 2013 interview O'Neill admitted, he would. Can't take the Al out of Bundy.
8. Football Scholarship
He won a football scholarship to Ohio University but he didn't study very much… The next year he transferred to Youngstown University still playing football. He did training camp with the Steelers but was cut after that. Partly due to the fact that his competing position player was none other than defensive lineman "Mean Joe" Greene, ya know, the guy who trades jerseys for Cokes. 
And he had a nice Football callback when he coached the Dallas Cowboys or at least the PEE WEE Cowboys in the 1994 kids comedy Little Giants – if you haven't seen it you should – he and Rick Moranis play rival coaches and it's a great children's flick. 
7. Ed O'Neill, a Historian
Al Bundy worked as a women's shoe salesman. And he was always looking for ways to improve his life, but they always seemed to be justttttt out of reach… Poor Al. Not to be confused with Poor Richard from Benjamin Franklin's almanac, of course! Or maybe you missed that part in history class… speaking of history – Ed O'Neill majored in history in college and went on to become a social studies teacher at his alma mater high school before he dove headfirst into acting. And let's just take a moment to imagine how exciting his class must have been!
6. Shoe Store Star
Ed O'Neill's star on the Hollywood Walk of Fame is ironically and incredibly in front of a DSW shoe store! He couldn't escape the job even in real life! Speaking of jobs, the story of how Ed O'Neill landed the role on Married with Children is actually pretty cool! 
The job of Al Bundy really fell into Ed O'Neill's lap. During casting, he walked through the door onset and then sighed with defeat and slumped his shoulders. It was exactly what the casting directors were looking for! It was a spontaneous moment that changed O'Neil's life forever.
5. Can you hear me now?
Ed O'Neill was a good guy at heart, nothing at all like his TV character. He would even find time to call fans on their birthday while staying in Al Bundy mode. Which meant that he could call them collect, in congruence with Al's cheapskate nature.
4. Two Pina Coladas and a Job, Please
For all of Al Bundy's trying to improve his life, it never worked because he wound up right back where he started. Ed O'Neill appeared as Al Bundy in all 260 episodes of the show! And get this, Ed was on vacation when he found out that the show was being canceled. The radio was talking about the show's cancellation and a newlywed couple approached him and began asking his thoughts on the matter. At the time, O'Neil had no idea the show had been canceled. They apologized and Ed said that he would rather have heard it from them. Don't shoot the messenger am I right? Well, Ed didn't, he even bought them a bottle of champagne as thanks! Al Bundy's bad luck had spilled over into Ed O'Neill's real life, but not for long! 
Ed O'Neill assumes the real reason the show was canceled was that the local stations who carried reruns of the series begged to stop the madness because the rights were so expensive. Stations reportedly paid Sony $1 million per episode to carry the show. Ed also envisioned a different ending for the show than what actually happened. He wanted Al Bundy to win the lottery and then have the house hit by a tornado taking out everything in its path. The celebration would have been swept away just like the rest of the show… 
3. Money, Money, Money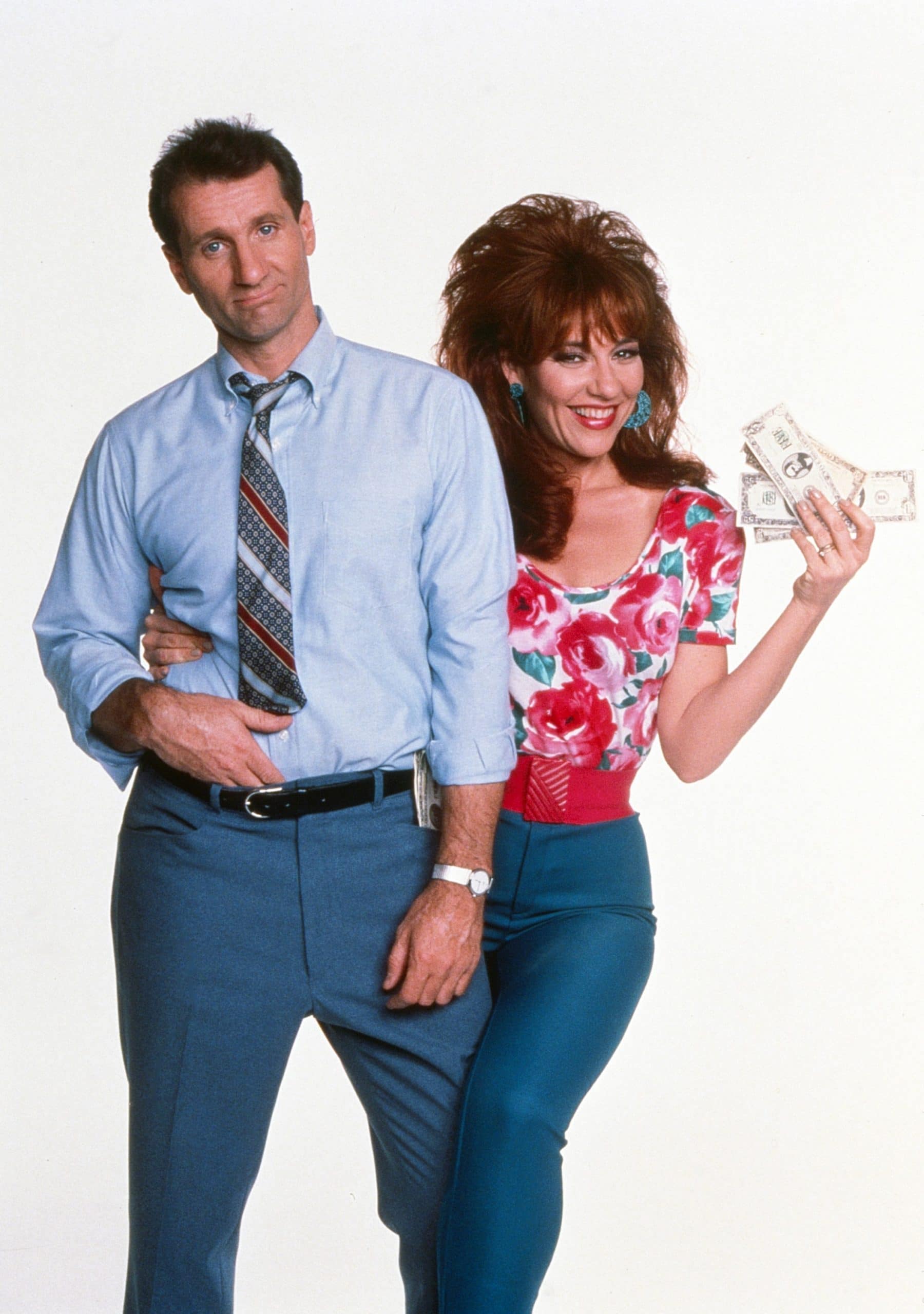 Ed O'Neill was one of the highest-paid actors in TV history! He earned a whopping half a million dollars per episode by the end there. 500,000 smackeroos. Not a bad paycheck for a disgruntled shoe salesman.
2. Black Belt Ed
Did you know that Ed O'Neill has a black belt in Brazillian Jiu-Jitsu? He has been practicing it for over 22 years. So in a fight between Ed O'Neill and the real King Kong Bundy — now we have some wagers to take.
1. Everyone has a Podcast
Ed O'Neill even has a podcast called "The Undercovers" – a thriller where the first season explores the life of DEA agent Edward Follis. Aka the most dangerous man in the world. It's on Apple podcasts if you wanna check it out. 
Al Bundy will forever be one greatest, rudest, funniest tv fathers of all time – where does he rank on your television pops list. Get in the comments and share your Al Bundy memories, favorite scenes quotes!