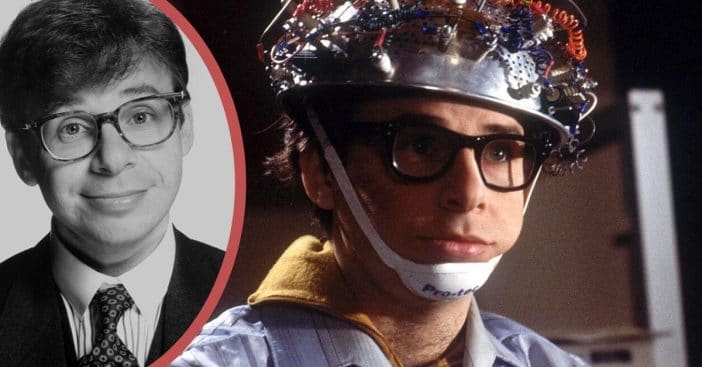 Rick Moranis exploded into the spotlight in the '80s and '90s. His biggest hits include classics like Honey, I Shrunk the Kids as well as two Ghostbusters movies and more. He became a famous, recognizable presence in some of our old favorites. Then, he withdrew from the limelight. This occurred because of very personal reasons, and though his initial decision came after a tragedy, Moranis looks back with zero regrets.
The sad contributing factor was the loss of his wife. In February of 1991, costume designer Ann Belsky passed away from breast cancer. She and Rick Moranis had two children together. People reports that, after her passing, Moranis knew he had to focus more on being a single father for the kids' sake. He kept his fingers on the pulse of Hollywood happenings, but for the most part, Moranis kept his focus directed inward.
Rick Moranis quickly learned the importance of family time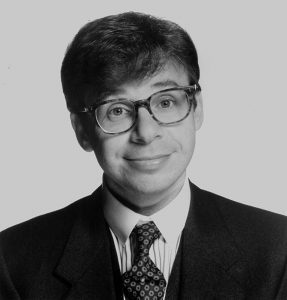 Some time went by between his wife's passing and his 1997 hiatus announcement. But in all that time, Rick Moranis experienced a totally different lifestyle, one that he grew to see the value in. Transitioning from a busy movie star to a single father involved some culture shock. "I was working with really interesting people, wonderful people," he said. "I went from that to being at home with a couple of little kids, which is a very different lifestyle. But it was important to me."
RELATED: The Original Ghostbusters Cast: Where Are They Now?
His children became his primary focus. Indeed, he did not even reveal their names to the press, in an effort to totally shield them from any scrutiny or prying outsiders. When called to action, Moranis dove completely into family life. This was not the initial plan. Rick Moranis told Hollywood Reporter, "I took a break, which turned into a longer break." Even with these unexpected twists, though, he wouldn't go back and undo his choice. "I have absolutely no regrets whatsoever. My life is wonderful," he added.
But he does keep tabs on what's going on in Hollywood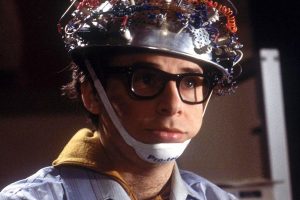 For Rick Moranis, everything he did was routine, to be expected, what anyone else might do. "Stuff happens to people every day and they make adjustments in their lives for all kinds of reasons," he told the podcast Bullseye. "There was nothing unusual about what happened or what I did." But he has since found a balance between his personal life and work. Moranis contributed his vocal talent to Brother Bear (2003), present in voice if not in face. He also worked on other comedies such as Family Guy and The Goldbergs.
Because of these appearances, Moranis maintains that he never fully retired from acting. He gladly hears pitches about new projects and will get involved. There are some titles he's turned down, though, to be sure. After being invited to the 2016 reboot of Ghostbusters, Moranis replied with a polite rejection. "I wish them well," he admitted. "I hope it's terrific. But it just makes no sense to me. Why would I do just one day of shooting on something I did 30 years ago?" Another famous Moranis film, Honey, I Shrunk the Kids is getting a reboot as well. Moranis looks back on all the new content and refreshed content he's accepted and rejected and feels the same sense of peace he experiences with the rest of his career. "I'm surprised that Disney hasn't done Honey, I Shrunk the Grandkids. But I'm happy with the things I said yes to, and I'm very happy with the many things I've said no to. Yes, I am picky, and I'll continue to be picky. Picky has worked for me."