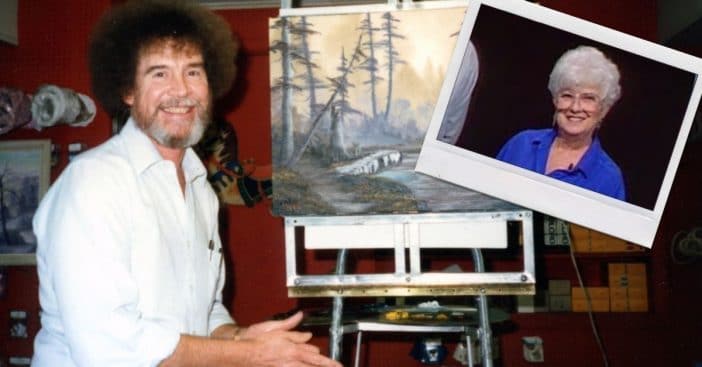 There's nothing wrong with having a tree as a friend, but Annette Kowalski, the woman who helped discover painter Bob Ross, would use a different word to describe him. In fact, the title she'd give him over friend was "tyrant." But that wasn't necessarily a condemnation…
Ross hosted the PBS series The Joy of Painting from 1983 to 1994. From there, he was able to start a whole business, known as Bob Ross Inc., that went on to earn millions of dollars. Though his show helped make this possible, a lot of credit also belongs to Annette and her husband Walt.
Tragedy brought Annette Kowalski and Bob Ross together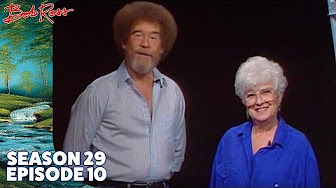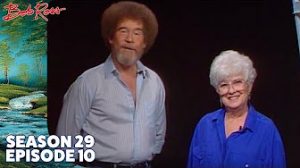 Sadly, this relationship between Ross and Annette came about because of a horrific tragedy. In the years that The Joy of Painting ran, Ross painted for 381 of the 403 episodes. Other times, he showcased guests painting. Before this program, though, PBS featured another artist: Bill Alexander.
RELATED: Catch Up With Bob Ross' Son Steve After His 'Joy Of Painting' Appearances
"My oldest son was killed in a traffic accident. It was very difficult," she revealed back in 2016. "I was so devastated. All I could do was lay on the couch and watch television." During this period of mourning, Annette saw a PBS program starring Alexander, an artist who mastered and shared the "wet-on-wet" technique to help viewers replicate this work at home. Annette's husband advised her to take his offered class to channel her grief. Likewise, Ross was actually setting himself up for a seminar that led to an apprenticeship with Alexander.
Happy little accidental tyrants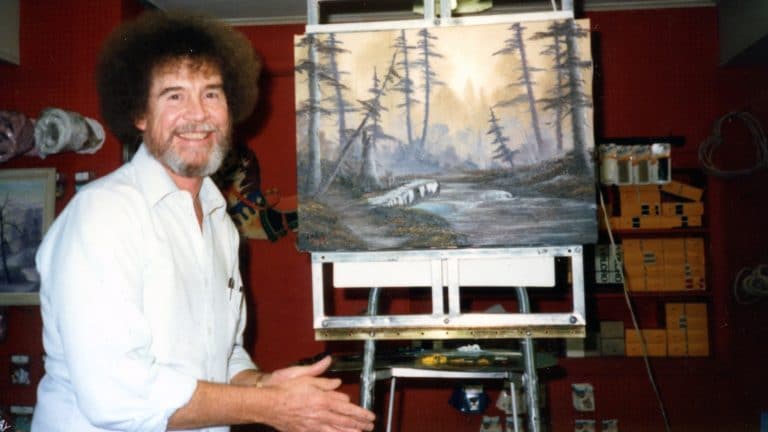 Ross ended up teaching the class in a five-day workshop, initiating a business deal with Annette that saw her become his manager. At first, she was disappointed Alexander would not head the workshop, but soon Annette felt, "I was so mesmerized by Bob. Somehow, he lifted me up out of that depression. I just think that Bob knew how to woo people. I said, 'Let's put it in a bottle and sell it.'" Thanks to manager Annette Kowalski, Ross landed commercials, TV spots, and that PBS timeslot for The Joy of Painting.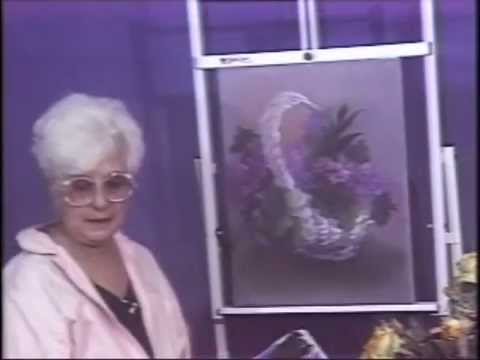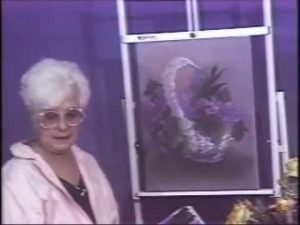 Ross ended up micromanaging every detail of his famous show. Annette revealed, "Bob used to lay in bed at night, he told me, he rehearsed every word." She went on, "He knew exactly what he was going to say on every one of those programs." Ross wanted control and mastery over every aspect of the series, especially how it came across to viewers.
In the face of doubt when she likened him to a "tyrant," Annette responded, "You don't believe that? Do you really think this company would be as successful as it is if he didn't insist that everything be done a certain way? I don't want to leave the impression that he was rude or nasty." She did not want the descriptor to leave a negative stain on him. Instead, it was just a way to express that "he just wanted things done his way" and "he was wonderful."