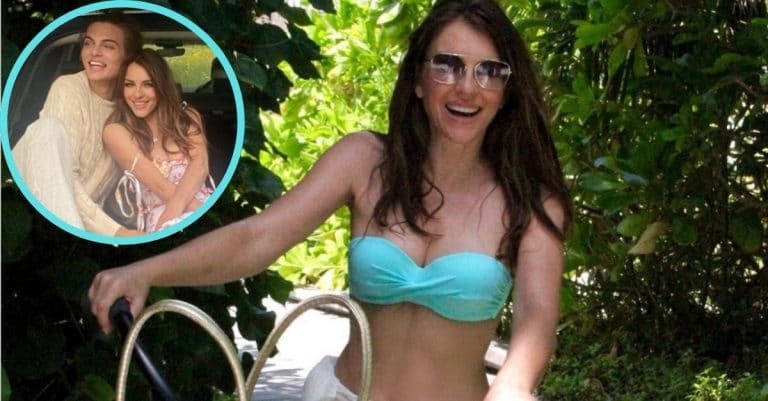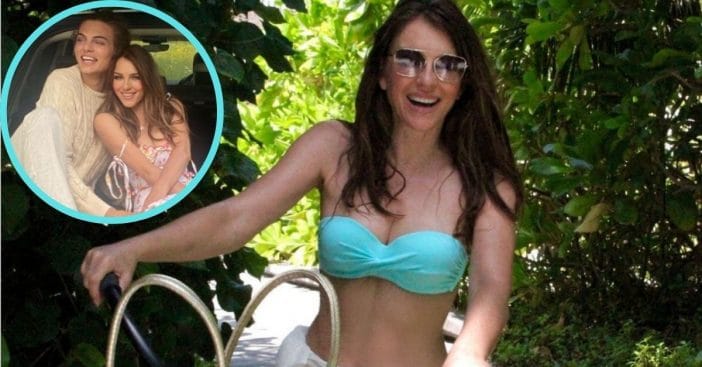 Actress, model, and businesswoman Elizabeth Hurley is no stranger to the spotlight, and is well into the habit of sharing her latest bathing suit photo. Her most recent one received a flood of support from followers – as well as family. Hurley's son Damian posted perhaps the sweetest response of them all.
Hurley landed her first modeling gig back at the age of 19 with skincare company Estée Lauder. Since then, the two have always been associated with one another. She's also continued that work through her own beachwear line that shares her name.
Damian gives his mom support in the latest swimwear post by Elizabeth Hurley
View this post on Instagram
On August 3, Elizabeth Hurley shared a new photo of her wearing a stylish swimsuit. She wears a vibrant turquoise top with no sleeves or straps, and has on a white skirt bottom. Hurley smiles at the camera behind large shades while leaning on a bicycle.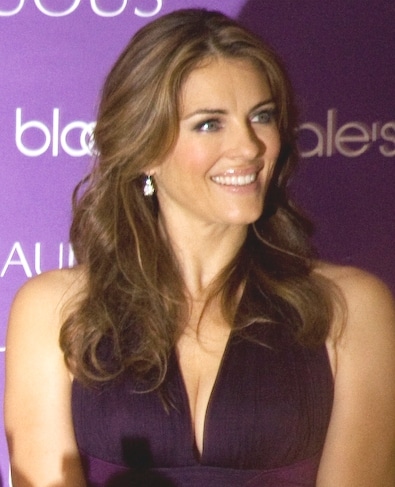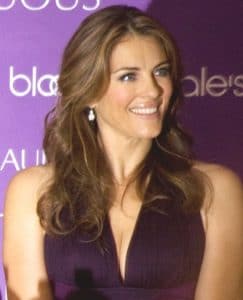 RELATED: 55-Year-Old Elizabeth Hurley Shares Photo From 'First Bikini Shoot Ever'
The comment section is full of followers expressing their awe at Hurley's appearance, as she continues to rock yet another swimsuit at the age of 56. Perhaps the most charming was the response from son Damian who took the time to respond with a series of three hearts like such, "♥️♥️♥️." The gesture received two dozen likes of its own, including one from mom!
The family that supports one another
View this post on Instagram
Damian Charles Hurley was born on April 4, 2002, making him 19 years old this spring. His father is businessman Steve Bing, who actually originally denied being the father, claiming that his and Hurley's relationship back then was not exclusive. A DNA test confirmed otherwise.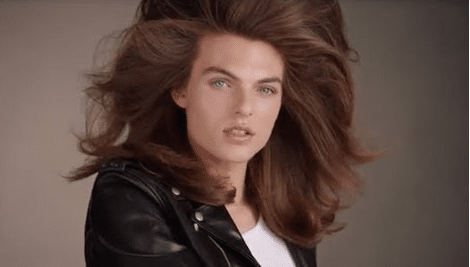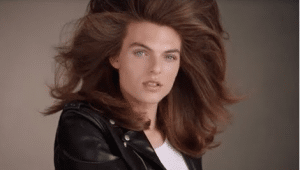 Damian's godfather is none other than actor Hugh Grant. Hurley has taken up raising Damian herself with pride. "Given I'm a single mother and he's an only child, by default we do spend a lot of time together and we are utterly comfortable in each other's company," she shared. of Damian, Hurley has said, "I rather think I've simply been blessed with a child whose personality gels with mine." Fittingly, one Instagram comment likened the two to twins!