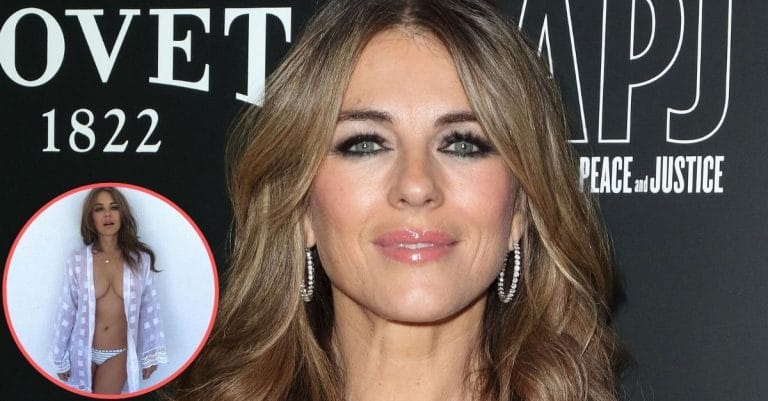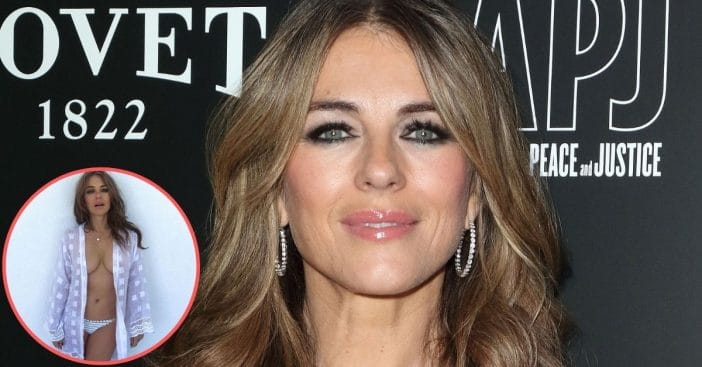 Recently, Elizabeth Hurley shared a risqué, racy photo of herself in a bikini along with a coverup that wasn't doing much covering up! She sports just a pair of bikini bottoms while showing off most of her chest topless. "Having my own staycation… in my own home," she writes in the caption.
The 56-year-old is known for posting photos just like this, but it definitely doesn't get old and she continues to drop jaws with her pictures. As such, fans went wild in the comments.
Elizabeth Hurley stuns with risqué bikini photo
View this post on Instagram
One fan writes, "Like a fine wine, only gets better with age!" Another says, "Who needs a view of the ocean, or any other wonders of this planet when we have this beautiful ageless creation?" A last fan says, "Beautiful isn't a strong enough term."
RELATED: 55-Year-Old Elizabeth Hurley Shares Photo From 'First Bikini Shoot Ever'
View this post on Instagram
Hurley works hard to maintain her figure and youthful appearance, crediting a healthy, balanced diet. She says she kickstarts her system with two cups of hot water, but admits that "it tastes fairly disgusting." Despite this, she swears by it to maintain a properly functioning digestive system.
View this post on Instagram
"I like simple, natural, easy food," Hurley tells The Cut. "I don't really like food with a lot of chemicals or additives. When I'm at home in the country, I always try and eat food that's grown locally. That goes for meats and vegetables…. All through summer we eat fruit and vegetables from my own garden. I used to have a small organic farm, and all the meat my son ate was from the farm."
View this post on Instagram
She continues, "Obviously, that's not possible for most people, but supporting local farmers wherever you live is a good thing." Like most people, she does have a guilty pleasure food. She admits to Healthy Living Magazine that it's "Sticking my finger in jars of peanut butter." Totally understandable!