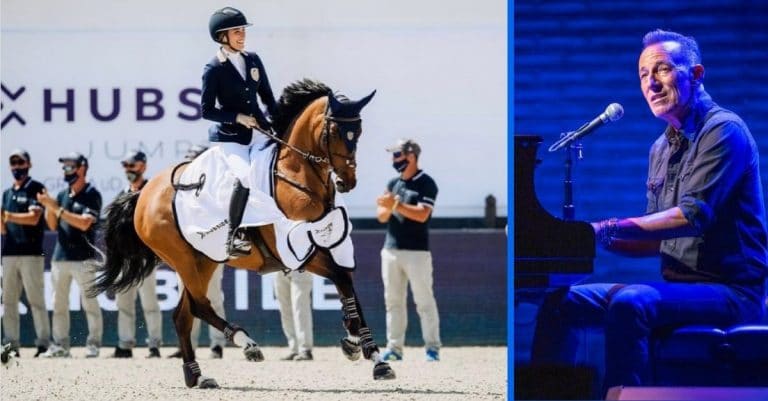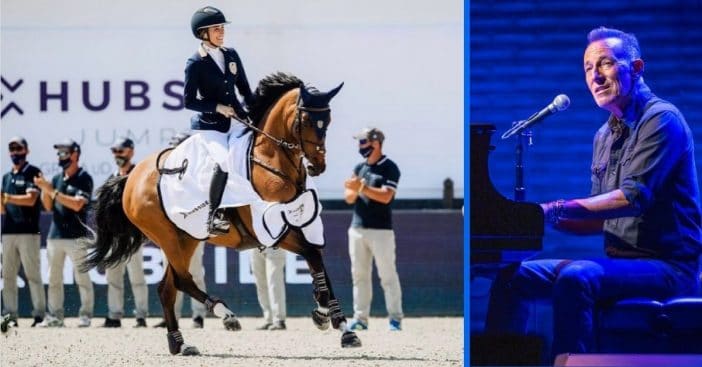 After being pushed back a year from the coronavirus pandemic, the 2021 Olympic Summer Games are set to start Friday, July 23. Should all continue going according to plan, Bruce Springsteen's daughter Jessica will be competing in the games.
Jessica is due to join the U.S. equestrian team alongside the country's other top three riders. Their particular event will take place later in the schedule, from August 3 to the penultimate day of August 7. Closing ceremonies occur on August 8.
Jessica Springsteen participates in the 2021 Summer Olympics
View this post on Instagram
This summer, Jessica is heading to Tokyo for the 2021 Olympic Games as part of the equestrian team. She's joined by her 12-year-old horse named Don Juan van de Donkhoeve, who is a Belgian Warmblood stallion from Stone Hill Farm. According to UCR, the 300-acre estate operates out of Colts Neck, New Jersey and is run by her parents.
View this post on Instagram
RELATED: Actor Alan Young Admitted That He Developed A Friendship With 'Talking' Horse Co-Star 'Mister Ed'
Her recruitment onto the team is backed by Jessica's high ranking as the number 3 show jumper rider in the entire country. Don Juan van de Donkhoeve is ranked the number one horse in the same category. At 29 years of age, Jessica Springsteen will be heading to her very first Olympics shortly.
Close calls and sudden delays
View this post on Instagram
Back in 2012, Jessica Springsteen had been selected as an alternate rider, but then in 2016 was kept from the team when her horse suffered a leg injury. While Jessica competes, Bruce Springsteen will be continuing his Broadway residency, not out of disinterest, but because with continuing pandemic restrictions, no foreign spectators can go to the venue anyway.
View this post on Instagram
Indeed, horse riding is something of a family interest. "My parents love the sport as well," Jessica shared of Patti Scialfa and Springsteen. "They have been so supportive and passionate about it, too, which is a nice thing to share with them. There have been many ups and downs, and they have always pushed me whenever I have been feeling down. They always helped me get through it. I would not be where I am today if it wasn't for them."